You want to be radiant on the big day? 💄
Enhance your beauty with the best experts
Find out and request a quote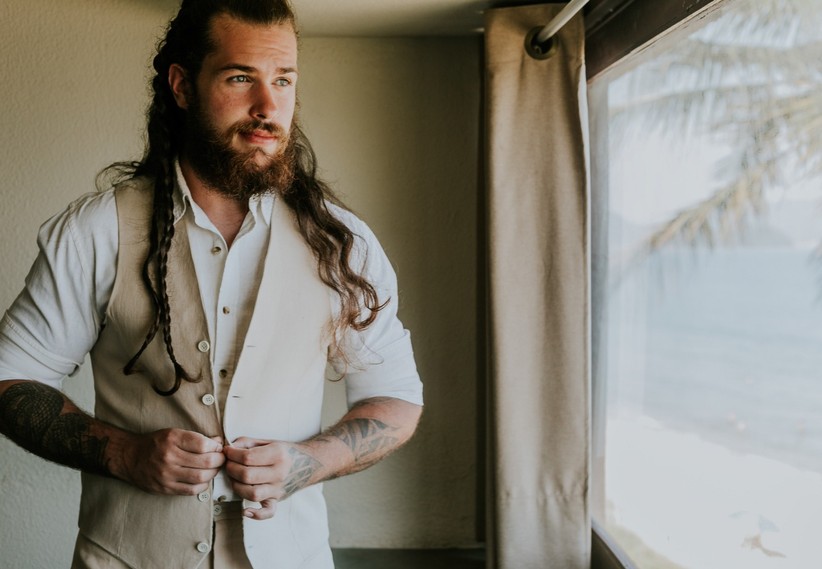 Letting your hair grow beautifully and healthily requires dedication both from women who want this look and from men who opt for longer melons. It's years of care to have it right and, like brides, the groom with long strands will also want to prepare a special wedding hairstyle that values that fundamental part of their look.
The C day is a day to celebrate the protagonist couple, and everything must represent their essence, from the wedding memories they have chosen to offer their guests to the type of menu and décor, and this also goes through the chosen look, which must exactly reflect the personality of each one. If you, as a groom, have listened to a lot of comments or "advice" to cut the highlights for the wedding, know that there are hairstyle options for all tastes and hair types, and you will be able to climb the comfortable altar with your own authentic style!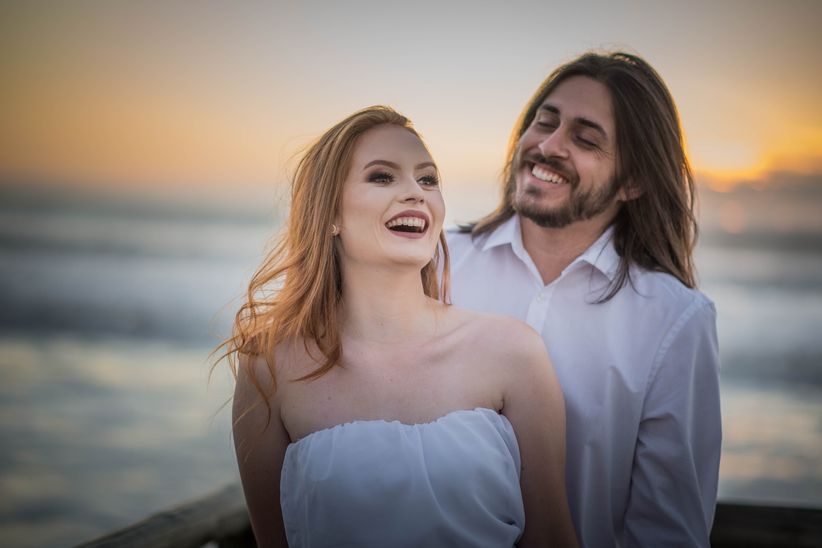 Top Knot
The tall coke has also gained its space away from female hair and today becomes a great option for wedding hairstyles for the bride and groom. They are remarkable, make clear the strong personality of those who choose them, and can still give a more elegant look for those who have big hair, but also values a modern style, and who opted for a decoration for wedding party with elements that mix a refined and also contemporary air. This hairstyle is also a great alternative for parties held in high temperature seasons, as it leaves the nape of the neck free, providing more freshness.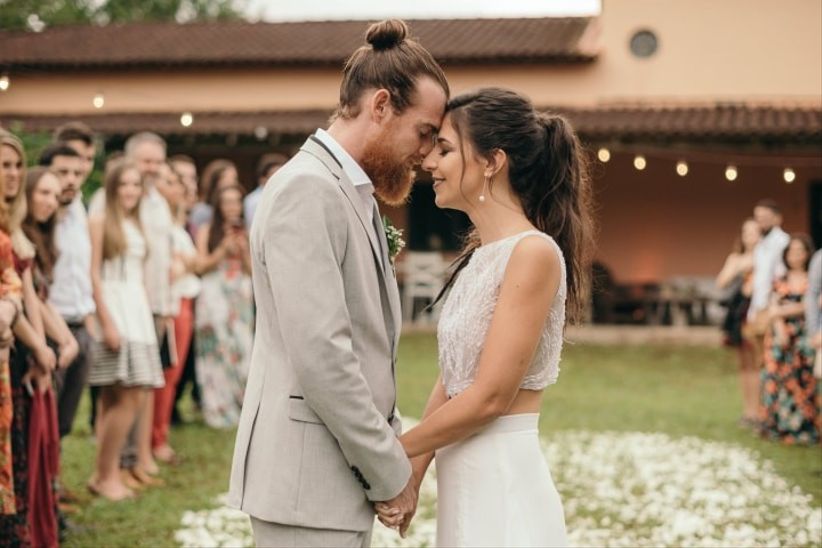 Low coke
For those who are still looking for a stuck option, but something that might fit their stripped-down style and even slightly hippie of being, low coke can be ideal to give that light effect and at the same time suitable for the occasion. With more delicacy and discretion than high coke, it is perfect for men who don't give up their long hair but don't have much time for more specific care, and so seek more practical options, with more informal hairstyles, with loose threadsfor example. This style is perfect for beach laces, or for rustic wedding decorations, with simple elements.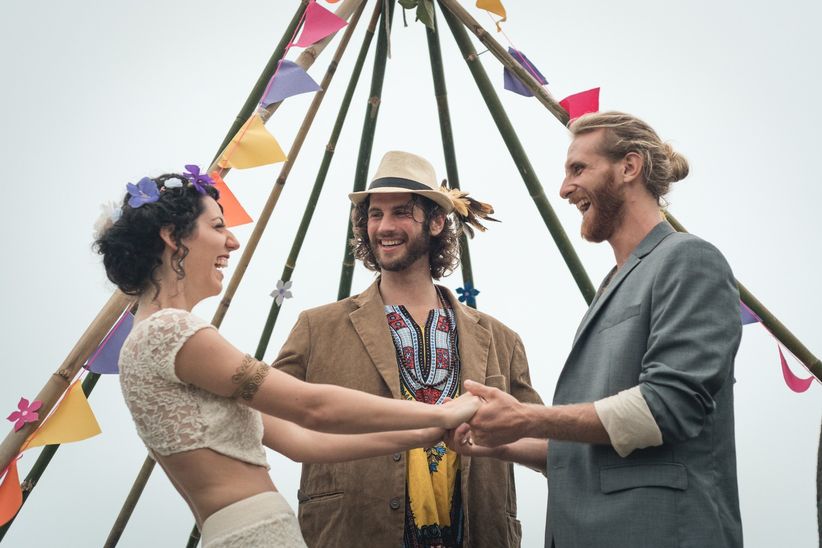 Semi-detached hairdo
For a boho-chic, light and more serene atmosphere on C-Day, nothing better than keeping the hair's natural image. But that doesn't mean you should wake up and climb the altar with only loose strands in the wind. There are, yes, wedding hairstyles that keep the natural air, and the semi-pressure for men is one of them. You can combine it with braids on the attached part, and it is recommended to take care of the waveswith specific ointment or sprays, so that they are kept throughout the party. Surely a hairstyle like this will give a more romantic look to the whole celebration.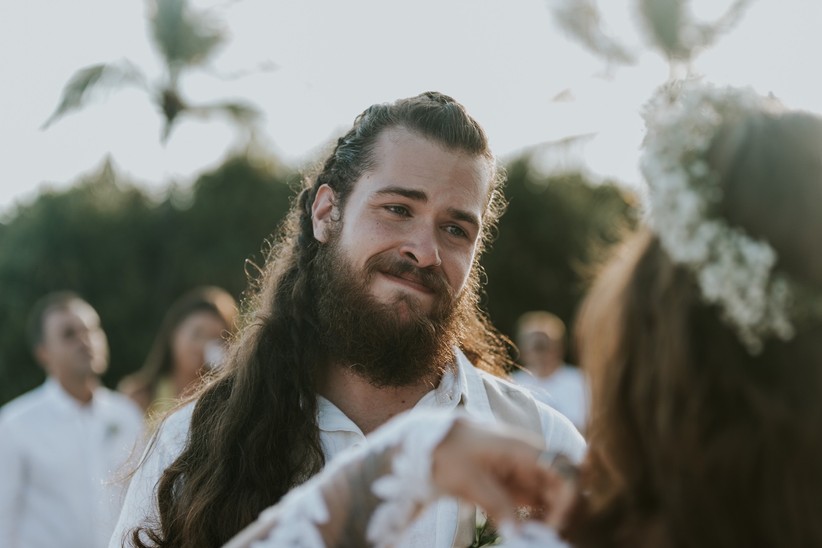 Braids
Those who are not afraid to take a chance and are looking for a hairstyle that represents a more extravagant style can opt for a hairstyle with braids for marriage. In female hair they represent a certain subtlety and romanticism, and for men, besides being something different, they can represent more attitude. For bridegrooms who already have their hair braided or who wear dreads, they can just hold it differently and, for those who normally wear their hair loose, prefer the root braids combined with tall coke or African braids for curly hair. Forget the simple braids, which can result in a blackout effect for men!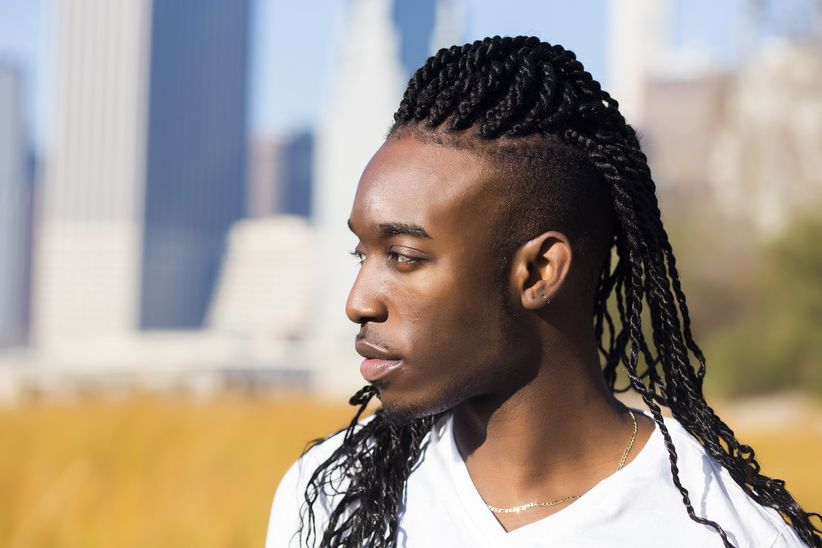 Simple ponytail
The classic is always timeless, and the ponytail is a hairdo for those who don't want to take a chance in this regard, and prefers a safe area. It is error-free and still versatile, and can fit into more classic proposals as well as the most stripped down. The important thing here is just to make sure that this hairstyle is kept intact until the end of the party, since we know that with a "decabelado" ponytail can end up compromising the elegance of the look.
Feeling good and confident is the main requirement for climbing the altar. And for those bride and groom who have long hair, you can't forget how to fix it, to be radiant when the wedding music starts to play announcing that the ceremony begins. If you're finishing the look adjustments it's because the day to change the short love sentences is closer than you thought, so the choice of the ideal hairstyle can no longer wait!
You want to be radiant on the big day? 💄
Enhance your beauty with the best experts
Find out and request a quote