Looking for a look that makes you feel special? 👰
We help you find it in our catalog
Find out and request a quote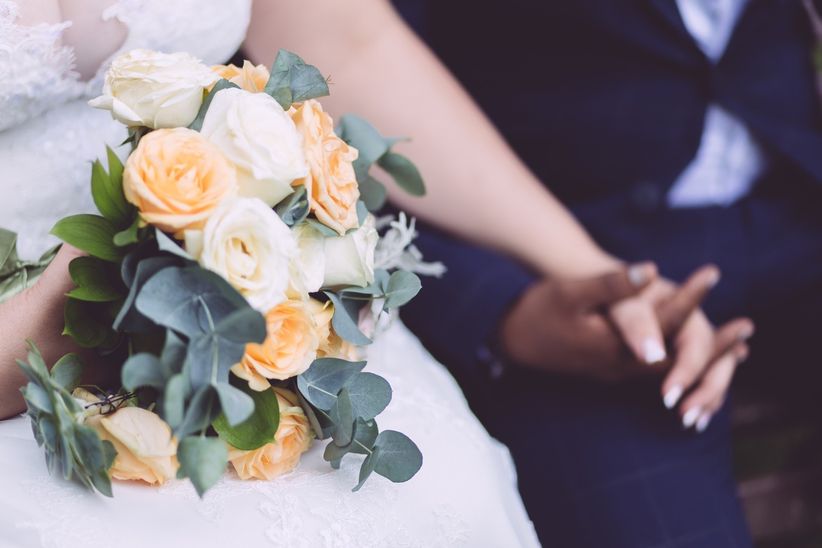 In one of the verses of his most recognized songs, sambista Cartola sang: "Roses don't talk, they simply exhale the perfume they steal from you". There is no denying, roses are an absolute symbol of romatism and are also among the most chosen wedding flowers for brides. Although many try to escape the classic in their look, they end up putting the roses in some element of their party, either in their accessories or in the decoration of the wedding.
And it could not be different, it is a species that, besides its beauty, are delicate flowers that exhale a pleasant aroma, that conquers the guests, and often reminds us of childhood, because it is a common flower in Brazil. If you are already making your look, and already have your wedding dress selected, how about thinking about this timeless option for your bouquet? Learn all about the branches with roses to decide if they are the ideal ones for your day.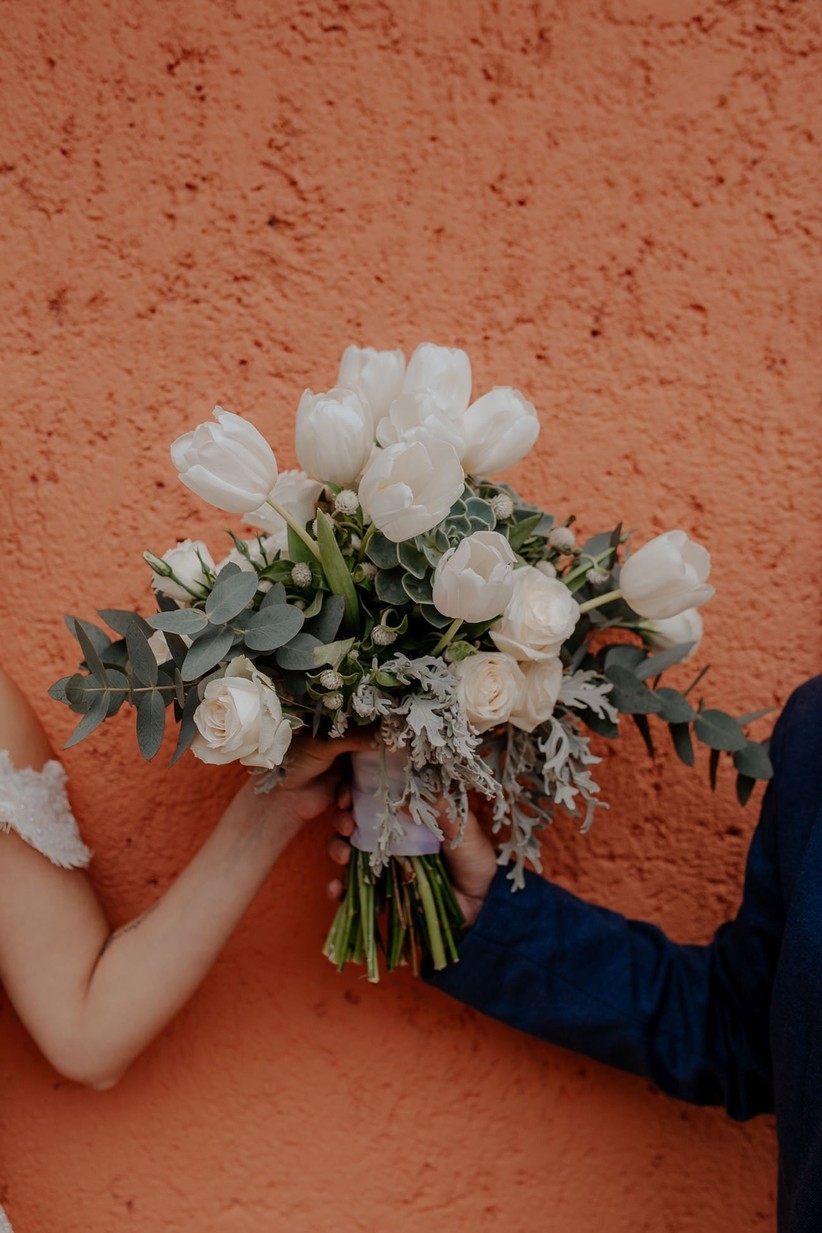 A choice without error
For classic brides or those who have chosen a simple wedding decoration, a bouquet of roses will be a sure hit. Don't be afraid to make a mistake, they'll always bring beauty to your look. They also make the perfect combination for both classic princess wedding dresses and those who have opted for a simple wedding dress, following the minimalist line. Have the security of your choice and know that you will look beautiful, regardless of the style you chose for your party and look.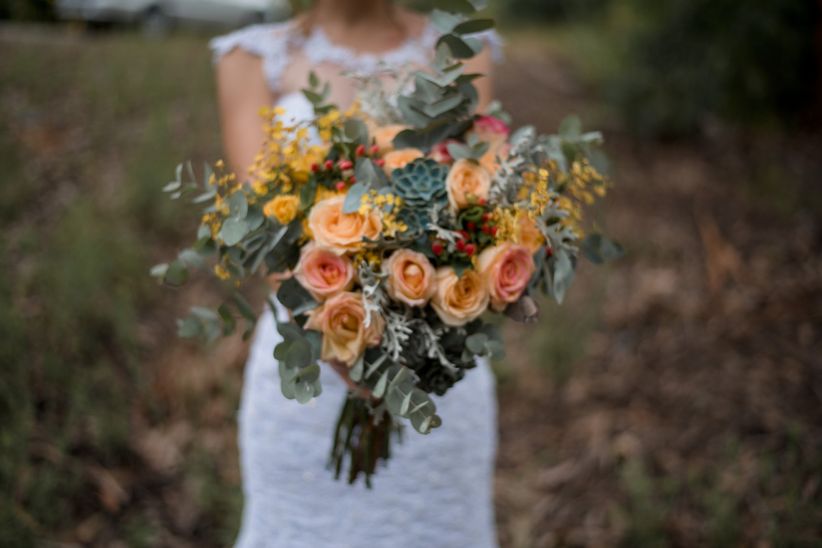 Not only for the classics
Although this flower refers to a traditional and more classic aesthetic in marriage, it can be very versatile and adapt to different styles. Brides who prefer a rustic wedding decoration need not be limited only to the bouquets of country flowers.
You can choose a branch that mix different species of flowers such as roses, camellias and mosquitoesIt is also a mix of colours, which can make the bouquet more computerised or modern. The important thing is to leave the roses as the main flowers, and the others will give the countryside and original look, avoiding the already known bouquets of lavender or wheat.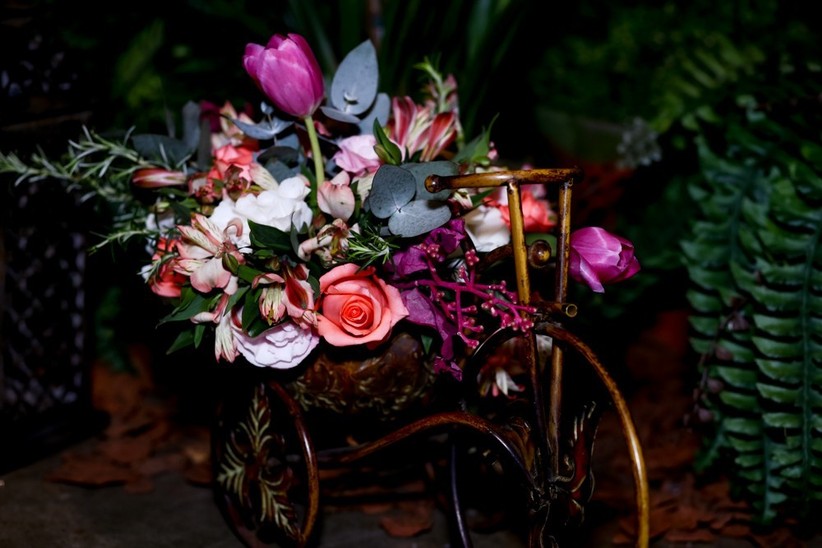 The ideal color
The bouquet should always reflect the essence of the one who carries it, it is possible to see the personality of each bride with the choice of her accessories. Analyze your style and personality before making this decision, see if it matches the delicacy of the flower, if a white bridal bouquet with roses conveys who you are, or if the intensity of your personality will match better with a red bridal bouquet. This is the first step in deciding whether your look should be accompanied by roses. And to help, know what each color means: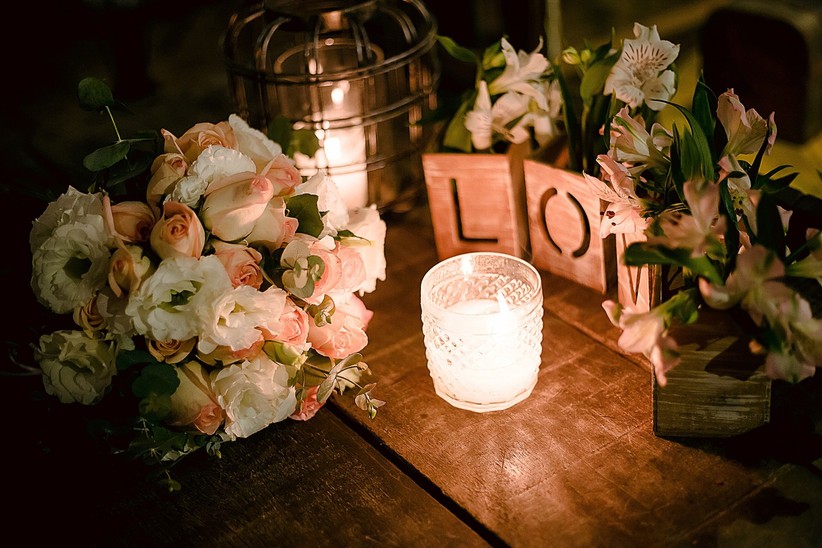 Red roses: passion, burning love, respect, courage, admiration
Yellow roses: platonic love, or love between friends, happiness
White roses: symbolizes peace, innocence and purity
Blue roses: means true eternal love, mystery, conquest of that which is impossible
Champagne roses: admiration, sympathy, fidelity between the couple
Pink roses: love, affection, admiration
Cherry roses: gratitude
Choral roses: desire and enthusiasm
Lilac roses: love at first sight
Purple roses: mother love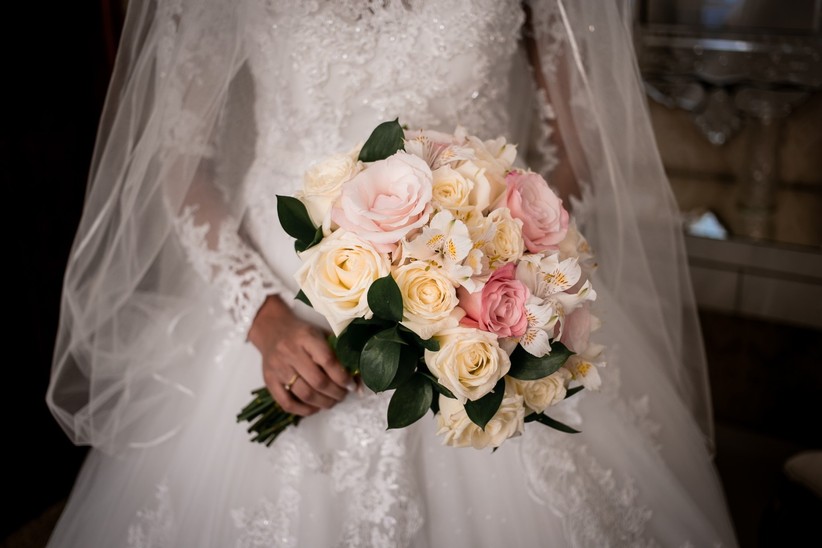 And you, convinced to walk down the aisle towards the "yes" with a bouquet of flowers with roses? Even if it only looks like a visual choice, it's important to remember that the bouquet is part of the whole wedding ritual and deserves special importance, even more so when it goes with the whole set, from shoes to wedding hairstyle, And be sure your friends will be thrilled to get your accessory when you throw it!
Looking for a look that makes you feel special? 👰
We help you find it in our catalog
Find out and request a quote