Blue tiffany dress is always highly sought after by bridesmaids. There was a time when tiffany green dominated party fashion, but for some time now blue has started to be more successful.
Just like tiffany green when it comes to tiffany blue dresses for bridesmaids, we are actually dresses in the tiffany blue palette. This palette usually includes some lighter blue tones and more intense and vibrant tones, such as turquoise and tourmaline blue that is in the vast majority of calls blue tiffany palette.
Long blue tiffany dress for bridesmaid
01-Pleated tiffany blue dress with a slight sheen, two fashion trends for party 2020. Dress for sale at Mariah Boutique, contact 17 992671166.
02-Trio of tiffany blue dresses for bridesmaids. Dress for sale at Mariah Boutique, contact no 17 992671166.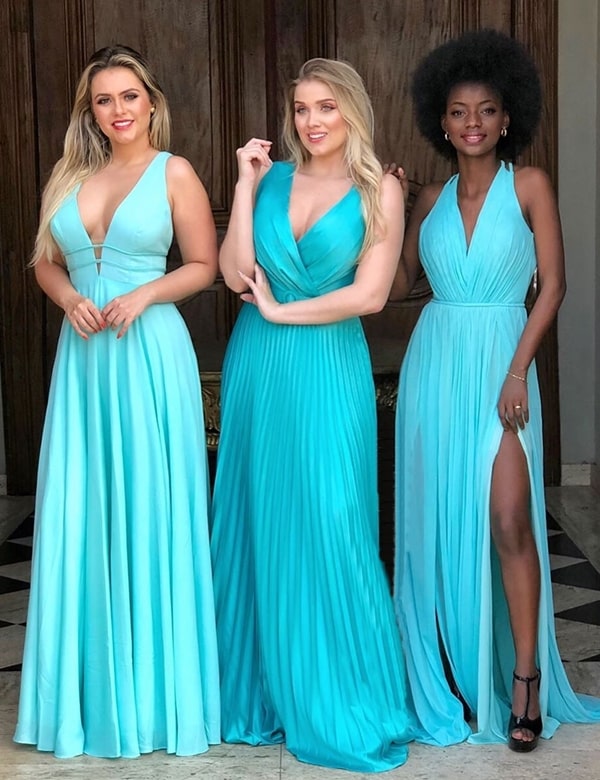 03-Lace dress with wide skirt, beautiful! In the photo Gisela Saback in a Martha Medeiros dress.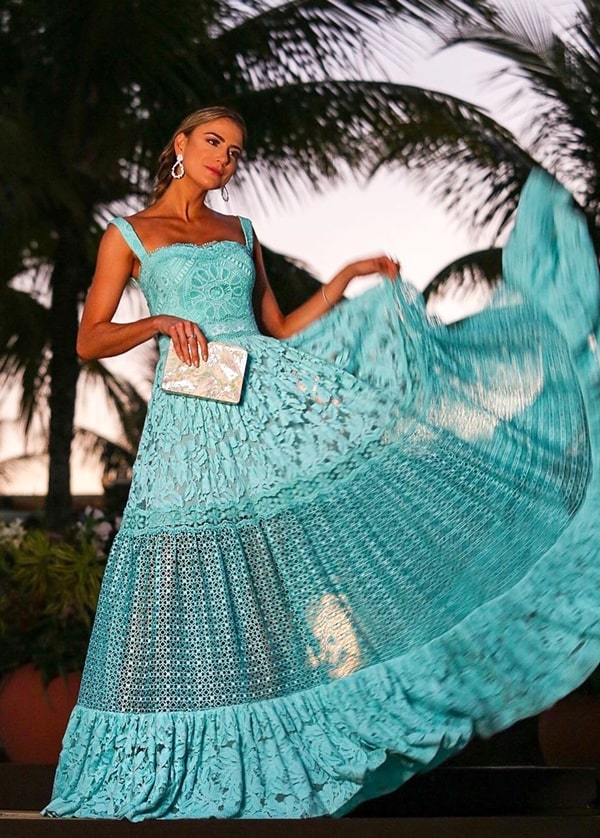 04-Classic model for bridesmaids: fluid skirt and embroidery on the top. Dress of Vestidaria, contact at (55) 9 9930-5510.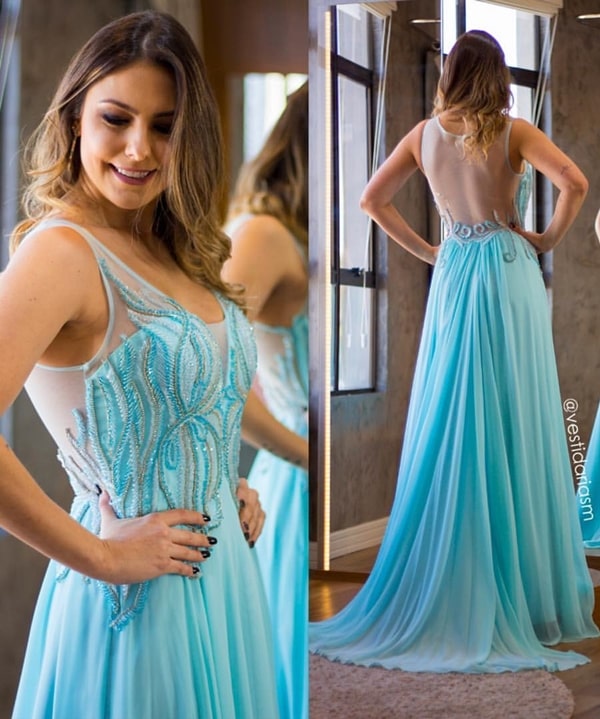 05- This dress model is always present in the collections of Agilità (I have already posted in fuchsia color here). For sale at Maison A, contact (83) 99322.8495.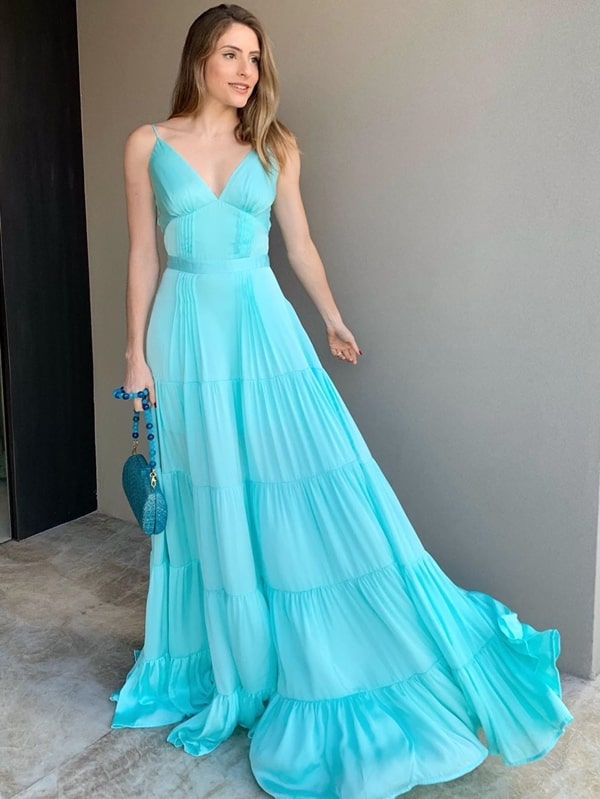 06-Fluid dress with slit, ideal for daytime weddings. This dress is from Blitz Closet and you can buy it in multi brands all over the country.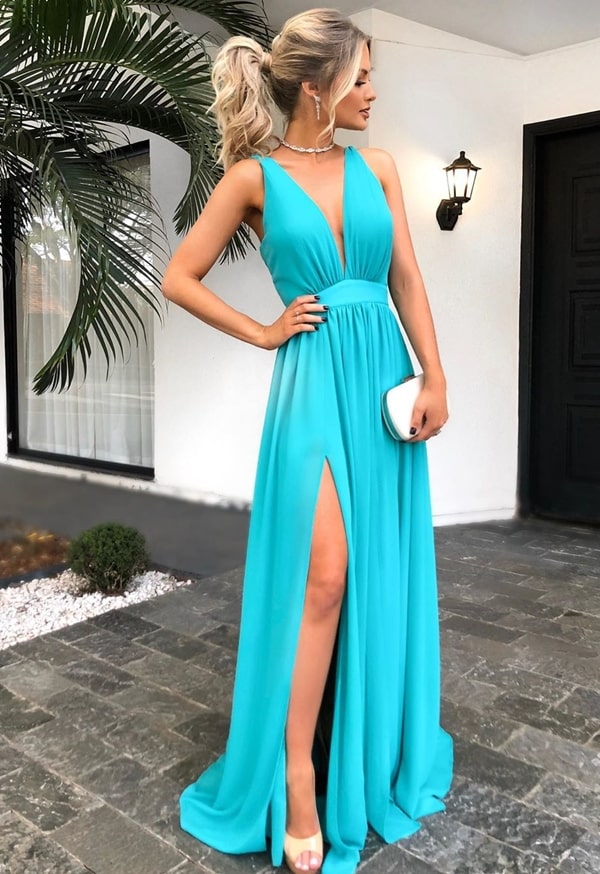 07- Lívia Nunes beautiful in Agilità long sleeve dress (for sale in the best multi-brand stores all over the country).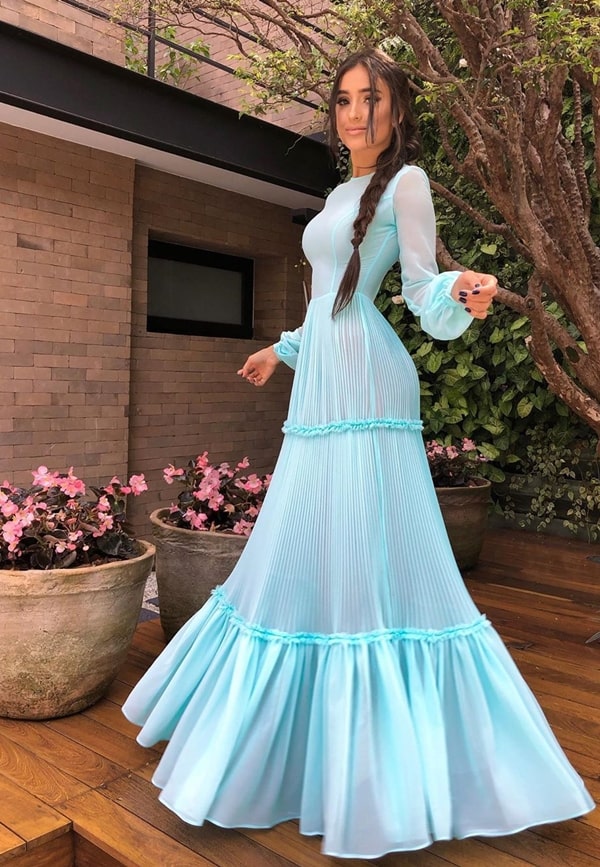 08-Plus size dress from Achei Meu Vestido. They work with leasing, contact 34 99955-8844.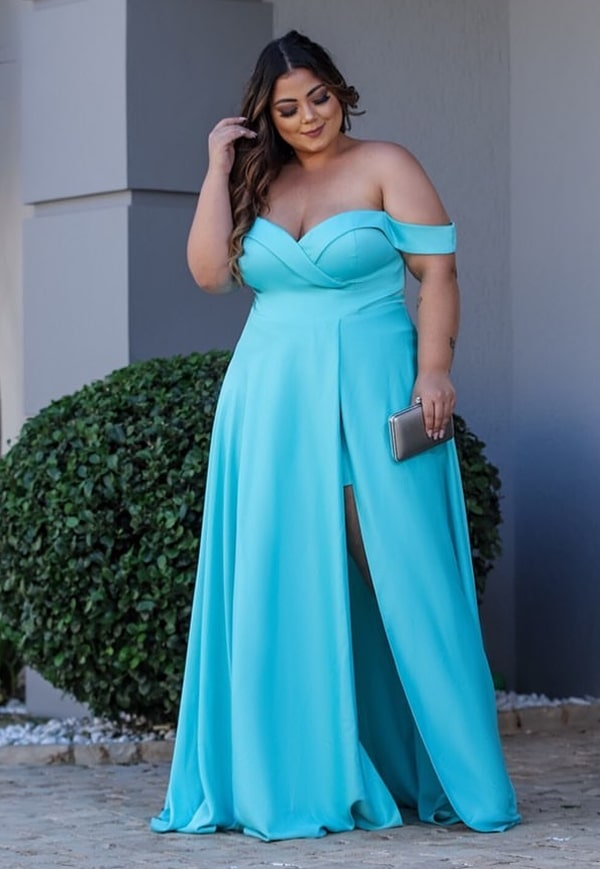 09- Bárbara Porto wearing a dress from Ateliê Bonnie Fussi contact on WhatsApp 62-999334050.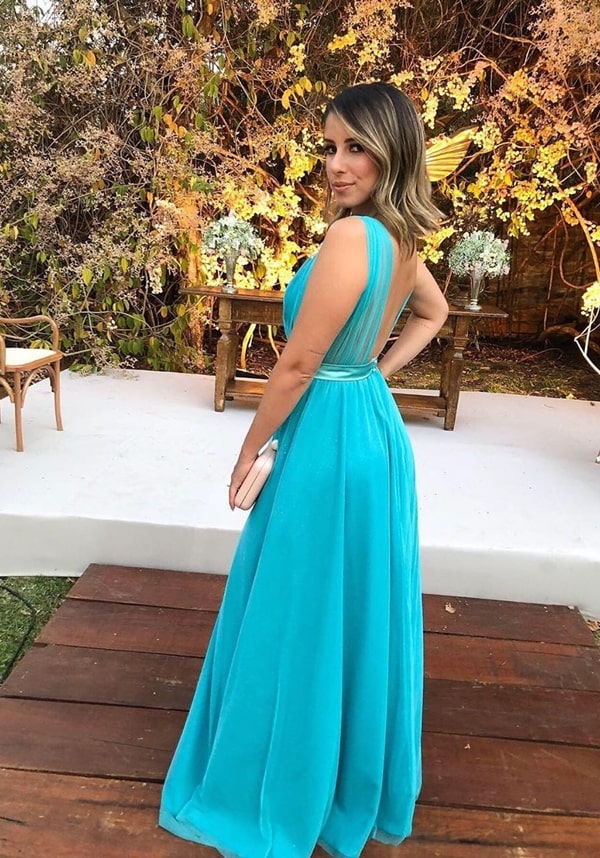 10- Tiffany blue mermaid dress, too beautiful! For sale at Ellô Closet, contact 62 99282-1313.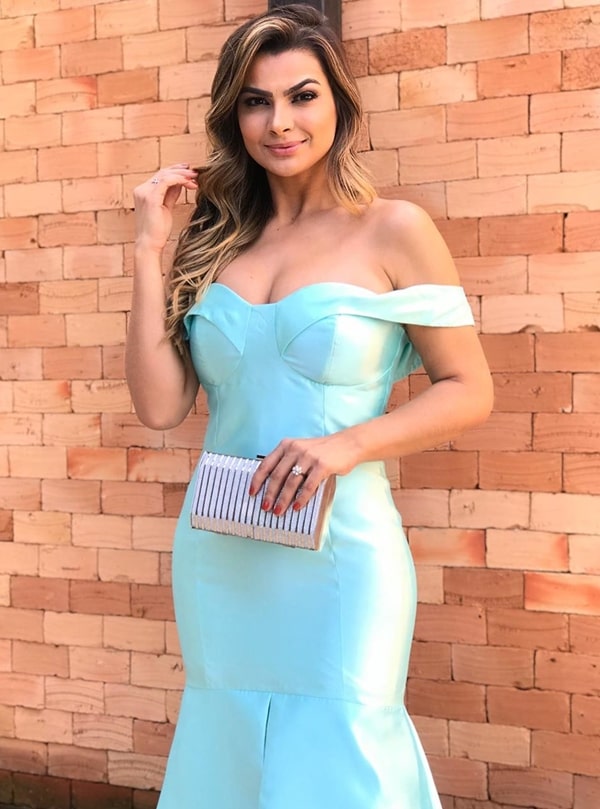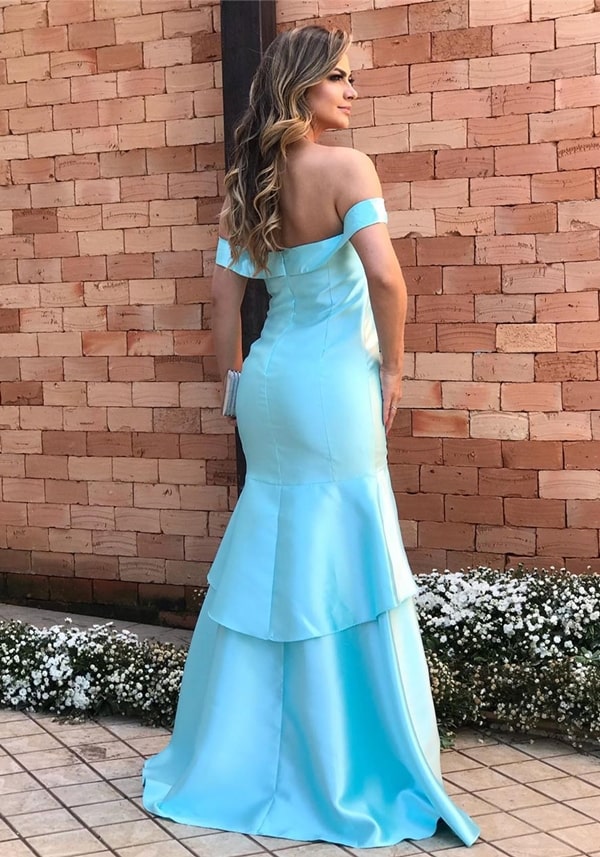 11-Gorgeous dress from My Dress by Hadassa!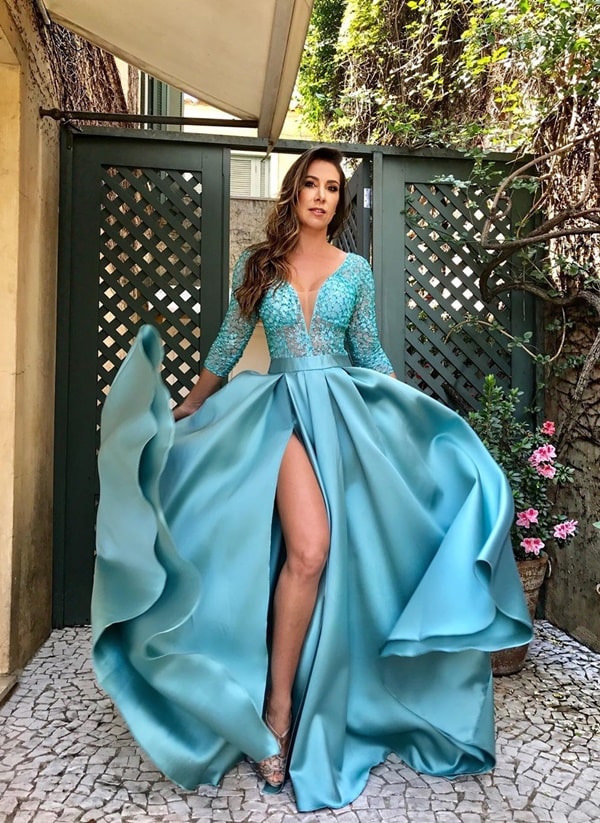 12- Mayra Bittar beautiful in a blue tiffany dress princess model by Isalina Gusmão Atelier (contact Whats (62) 98313-3550).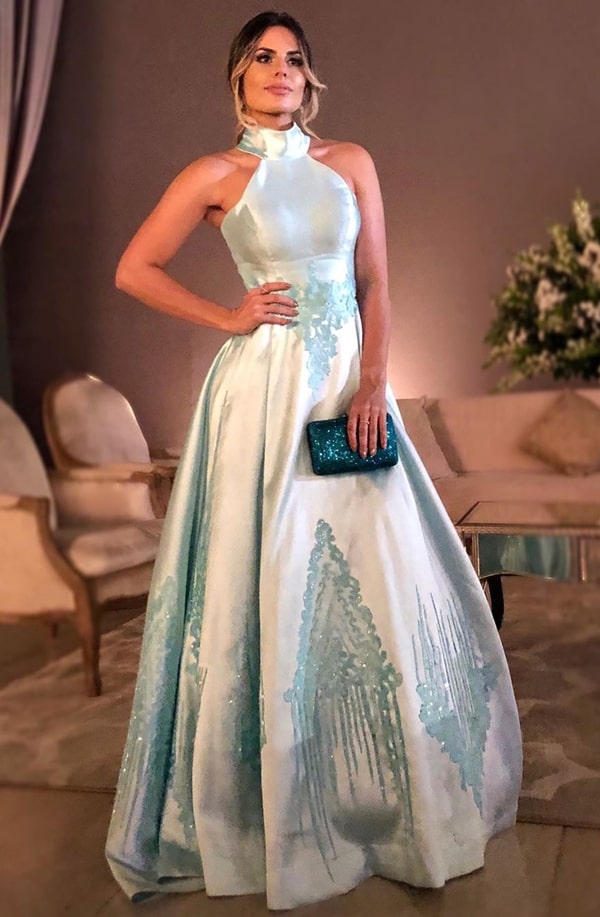 13-Charm this dress from Club da Moda (contact (83) 3339-6304).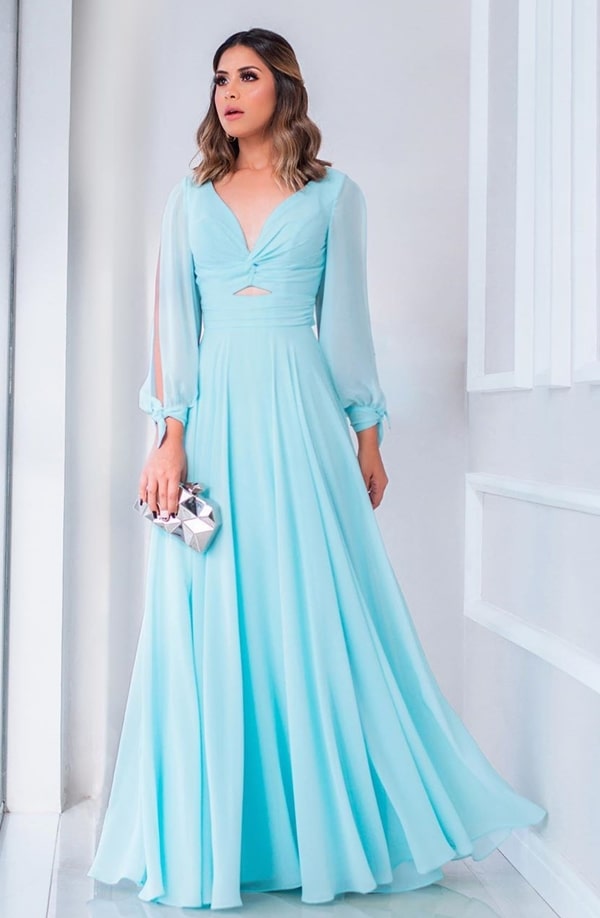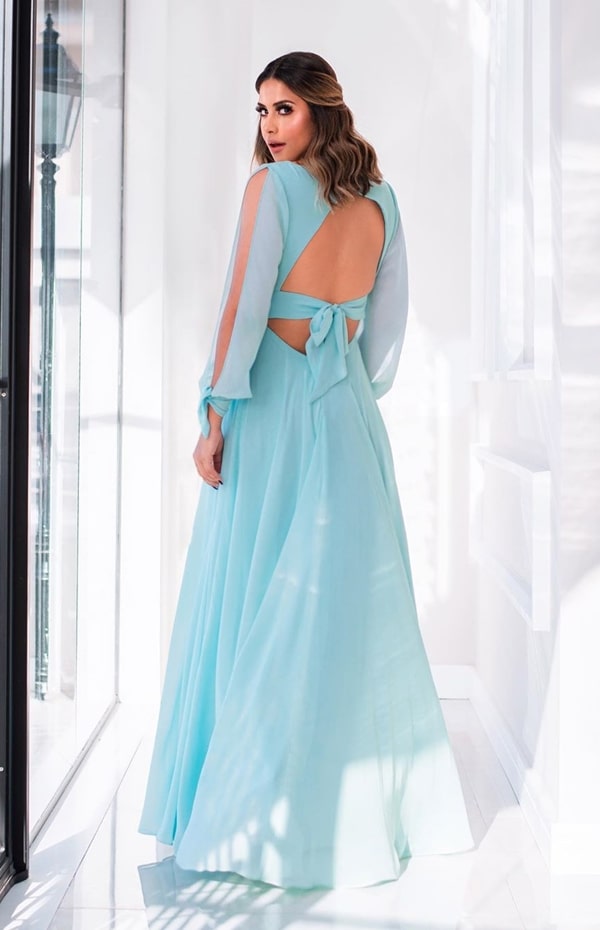 14-Tiffany blue dress with ruffled princess style skirt, beautiful (it looks very much like a tiffany blue party dress that Thassia Naves wore a wedding)! Dress by Pauzzi Atelie, contact (34) 99264-1227.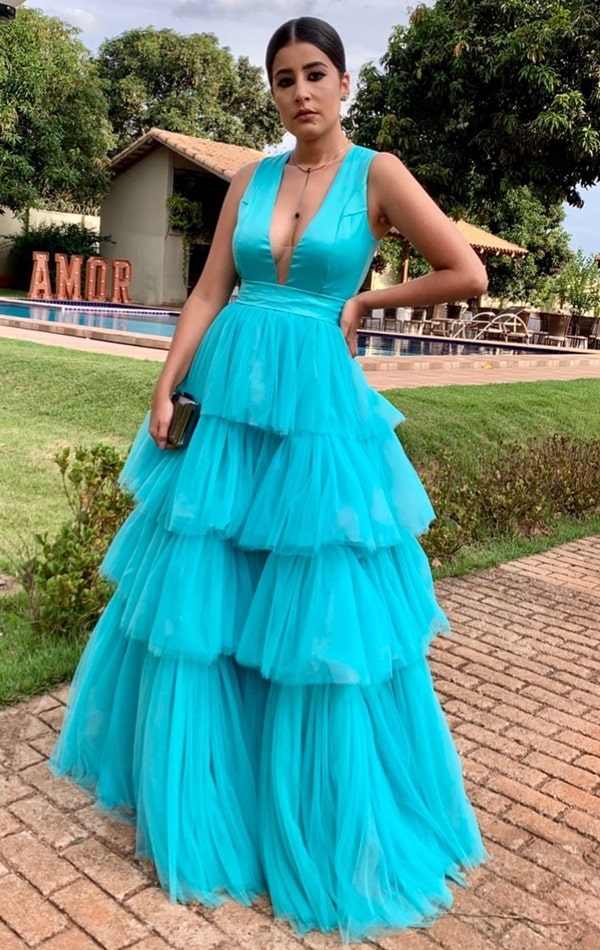 15-Long dress with flowing skirt, perfect for summer weddings, especially outdoors. Honoria 1930 dress, contact at (34) 99634-6898.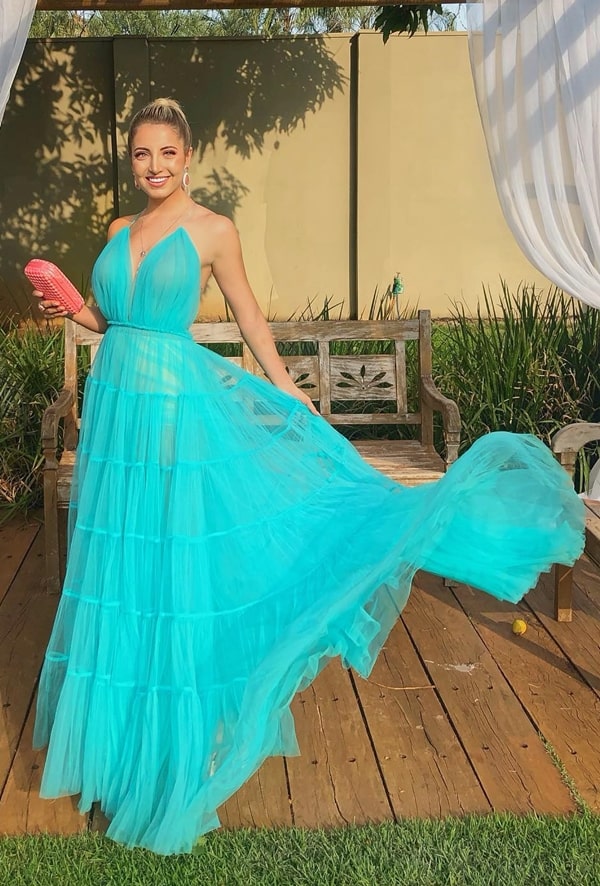 16-Tiffany blue dress lacy with a slight transparency, too beautiful @ Available for rental at Dress to You, contact (85) 99241-8425.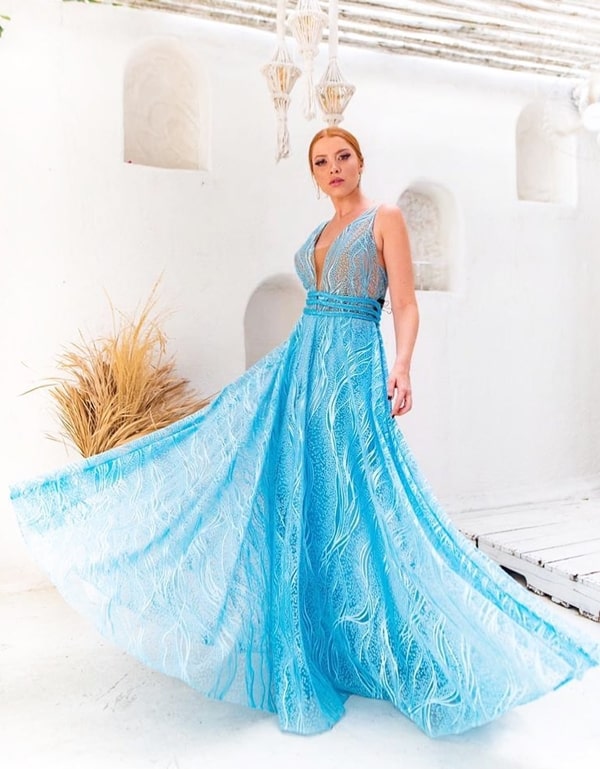 17-Three dresses from the tiffany palette ranging from lighter to a more vibrant tone. The three are from Rent a Wish Dresses, contact 41-984383854.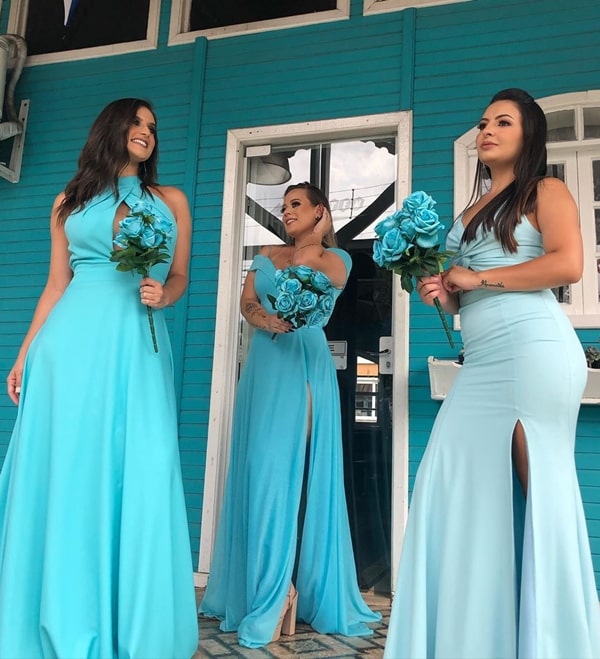 18- Beautiful and light dress, perfect for a beach wedding. Highlight also for the clutch shell. Both, available for rent at Vestida by Bia, contact (11) 97334-3322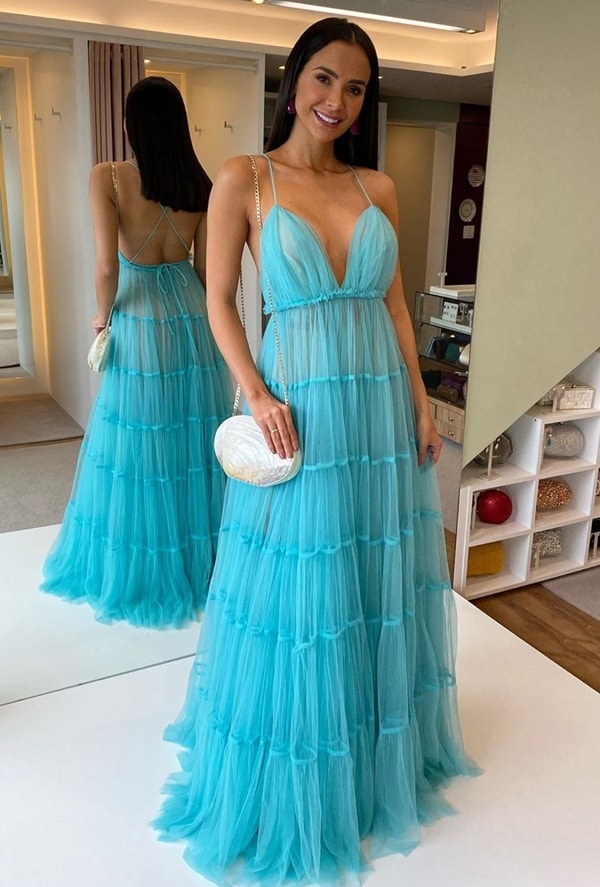 19- This model from Master Dress Ateliê (contact 21 21 969120103) is perfect for bridesmaids on the beach!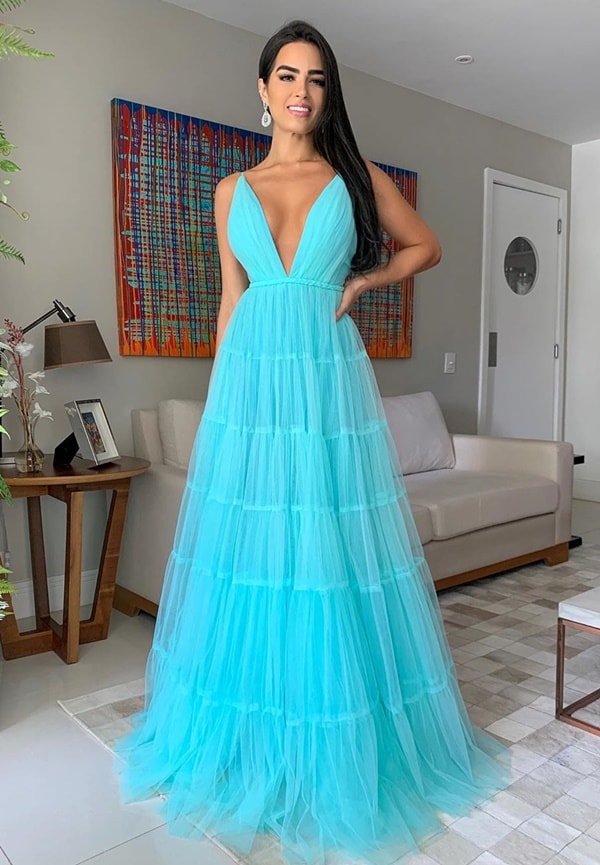 20- Lurex dress with one sleeve. At Vesti i Due, contact (27) 99247-0868.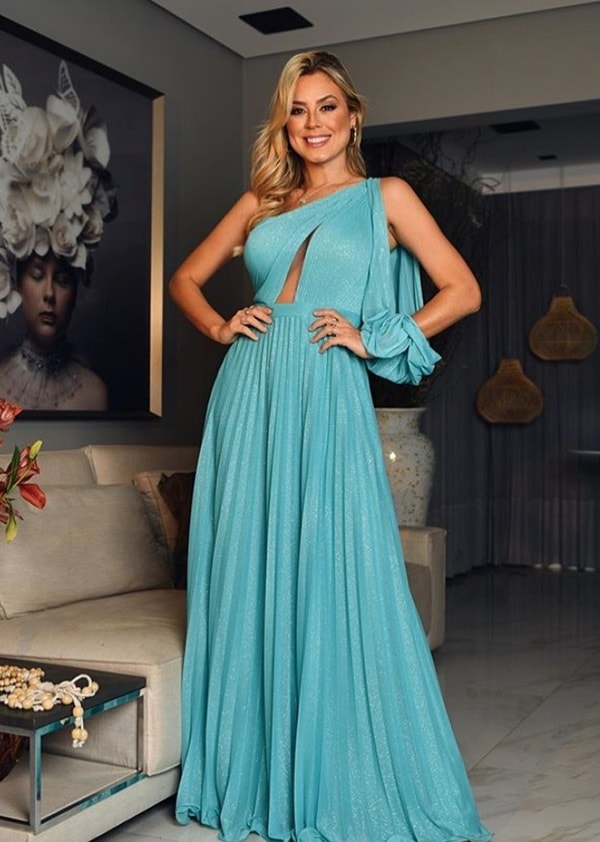 In this post I show more than thirty tiffany dresses for bridesmaids (there are options of tiffany green and blue tiffany dresses).