I always receive requests to post a plus size wedding dress and although over the past several posts I have already included plus size options and bow I decided to fulfill the requests and make a specific post.
I believe that each person is free to choose what to wear, the important thing is to feel beautiful. This means that I will not make a post giving tips on which dress is best for a particular body type. The idea here is to show you the trends in party fashion and help you find stores that sell or rent plus size party dresses for bridesmaids.
Plus size bridesmaid party dress: long that are in high fashion party!
Pastel colors are on the rise in fashion party in general and looks great for both bridesmaids during the day and at night. Shades of mint green, rose and serenity blue.
01- Andreia Azevedo, beautiful in a light green dress from Espaço da Moda Festa.
02-Gabriela Caroli beautiful in nude rose dress from Fesperamor. The brand's dresses are sold in multi-brand stores across the country.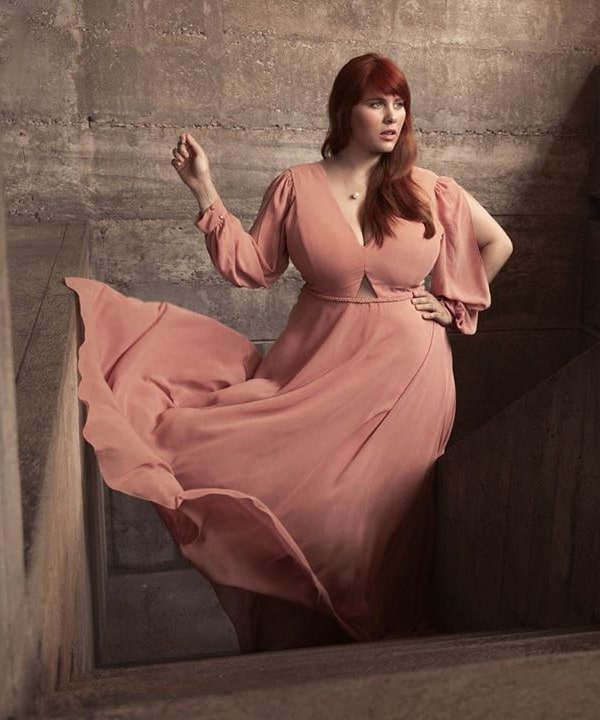 03-The shades of light blue, mainly the serenity blue are making the biggest success among bridesmaids. Here Alessandra Linder in a dress from La Marie (they sell online through whats app (11) 97633.4141). Also noteworthy is the combination of the blue dress with coral clutch (here there is only a post with tips on how to combine the dress with the clutch).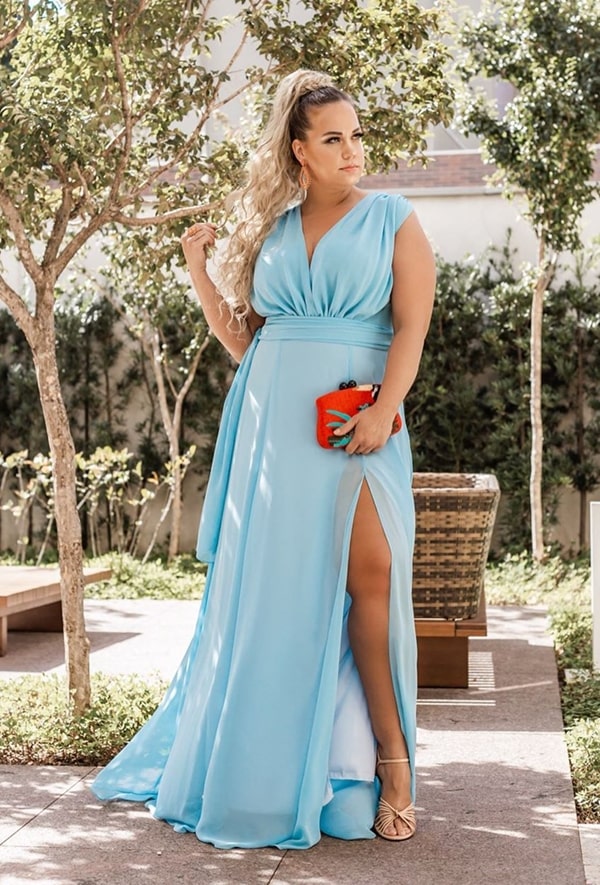 04-Plus size dress in marsala color is always in high demand (the color that was previously restricted to winter is now widely used in summer too). Here Gabriela Caroli in a Fesperamor dress.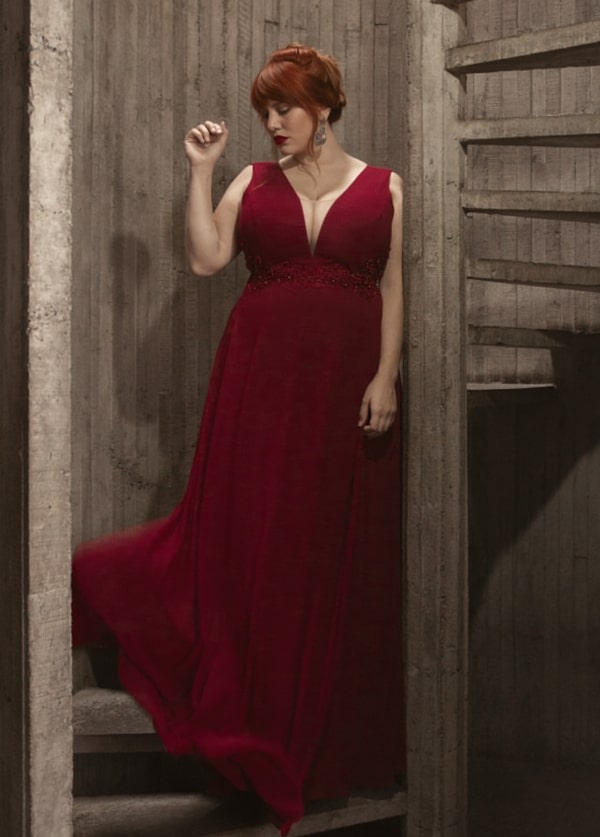 05- One thing I like about Fesperamor (sincere compliment, I am not being paid by them) is that in addition to more traditional models they always seek to make more youthful dresses, according to the trends of the moment.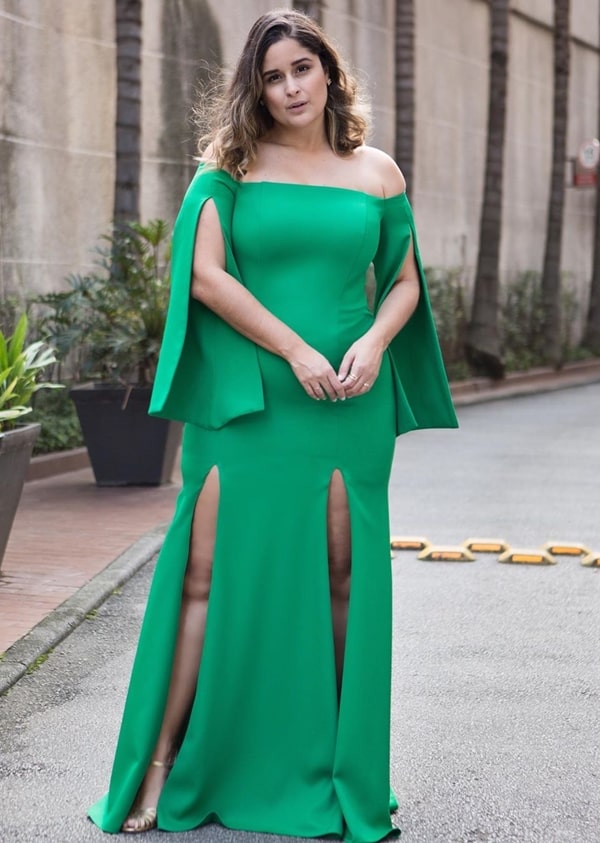 06- Here Alessandra Linder in a mint green dress from Fesperamor.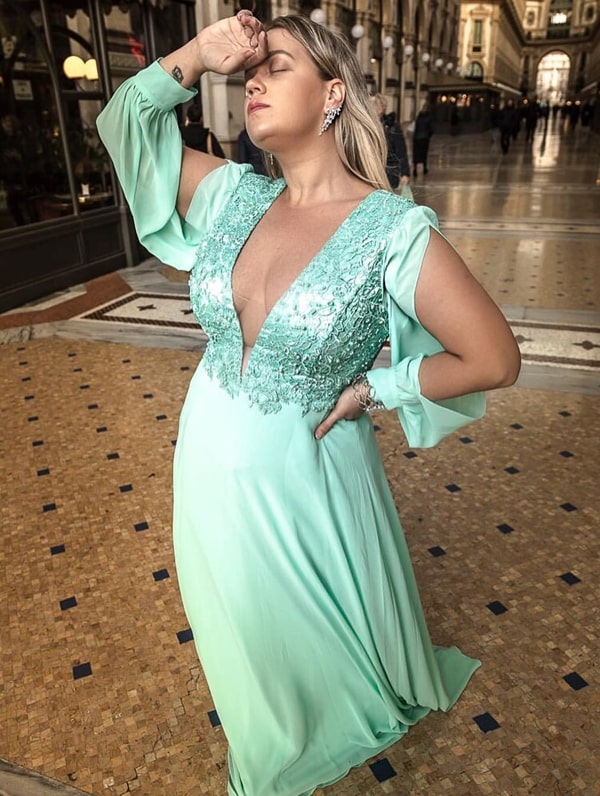 07- In the beautiful photo Alessandra Linder in a pink dress with a slit from Yunire.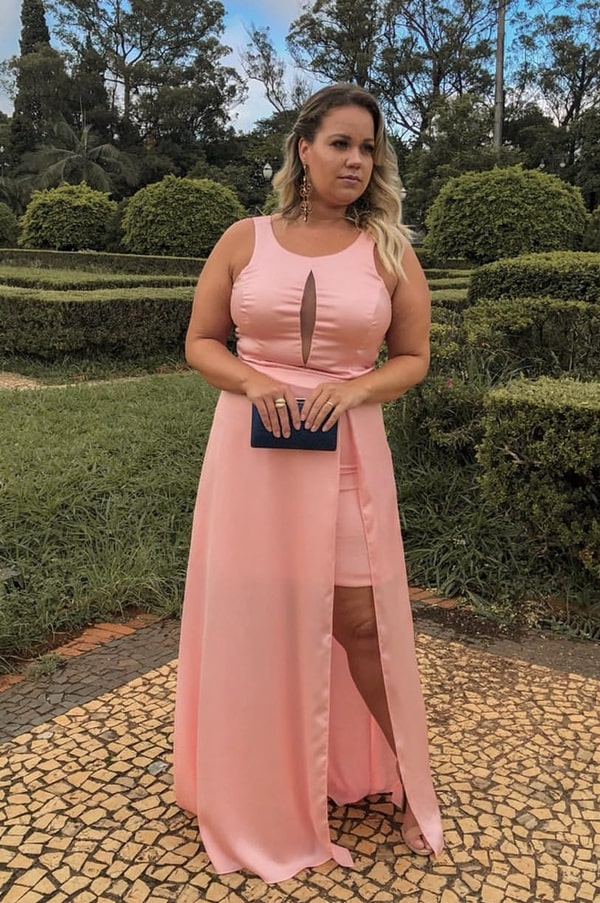 08- Rose is the most used color at weddings at the moment. Tip: if you are invited only use it if you are sure that the bridesmaids will use another color. Currently the chance of rose being the color of the godmothers is very high! Yunire rose dress.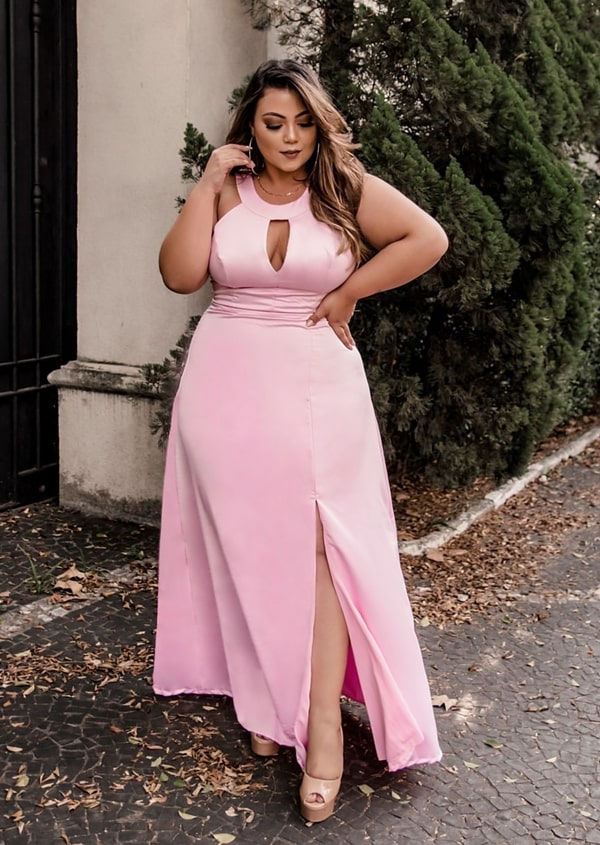 09-Another highlight among the most vibrant shades are dresses in shades of fuchsia and pink. The demand for dresses in these shades is increasing! Yunire dress.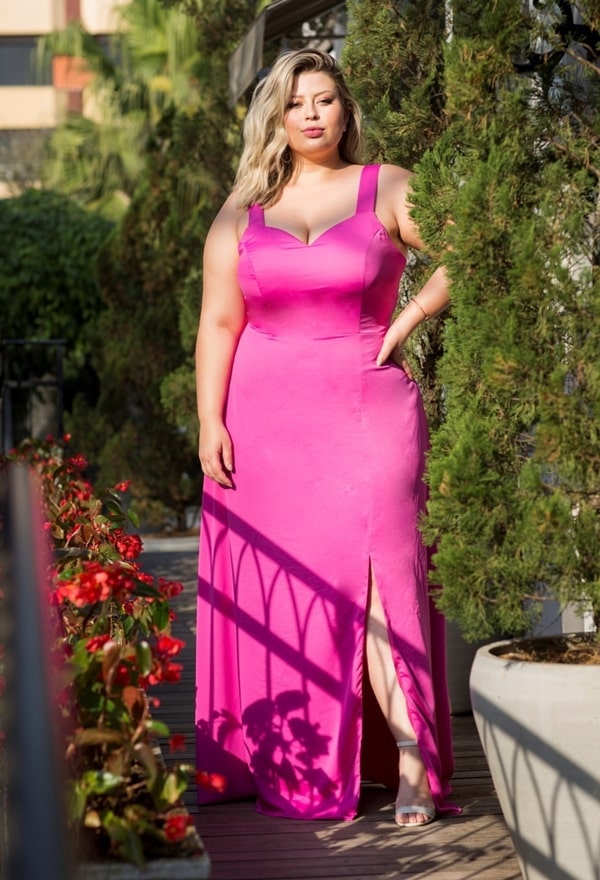 10-Another beautiful option in a light blue tone, going to tiffany blue. Yunire dress.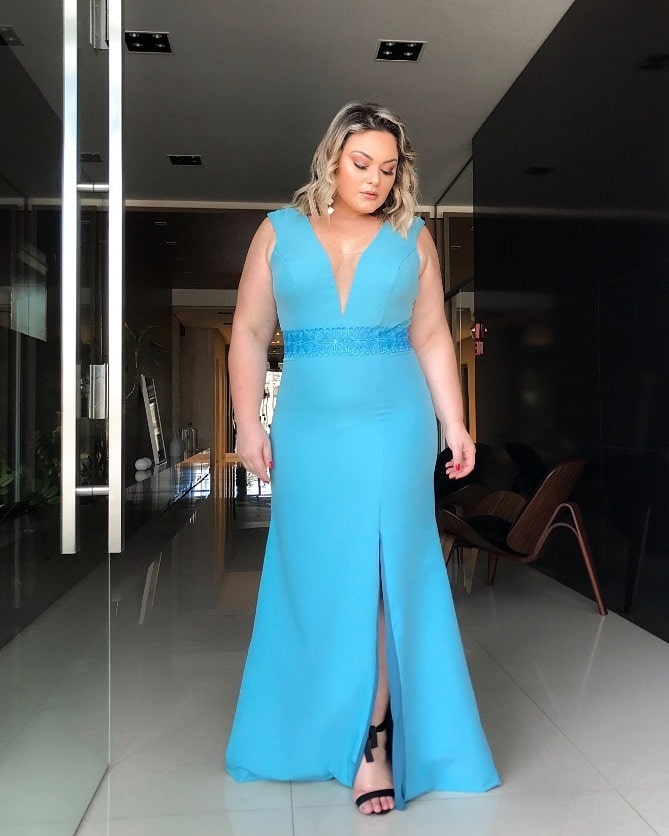 11- And speaking of tiffany blue, how about this dress from Achei Meu Vestido? I loved it! They work with leasing, contact 34 99955-8844.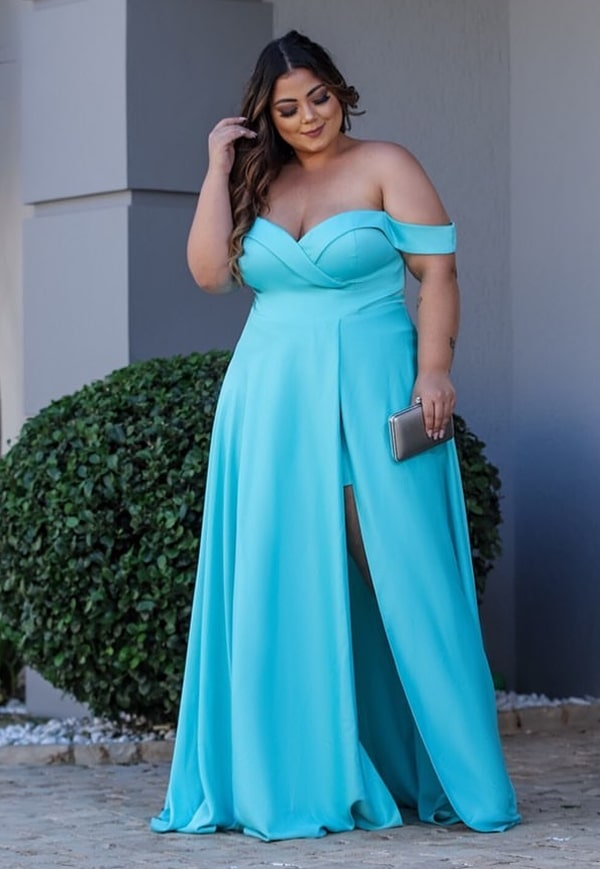 12- Another beautiful option of rose plus size dress for bridesmaid. Vestido da Achei Meu Vestido, contact no 34 99955-8844.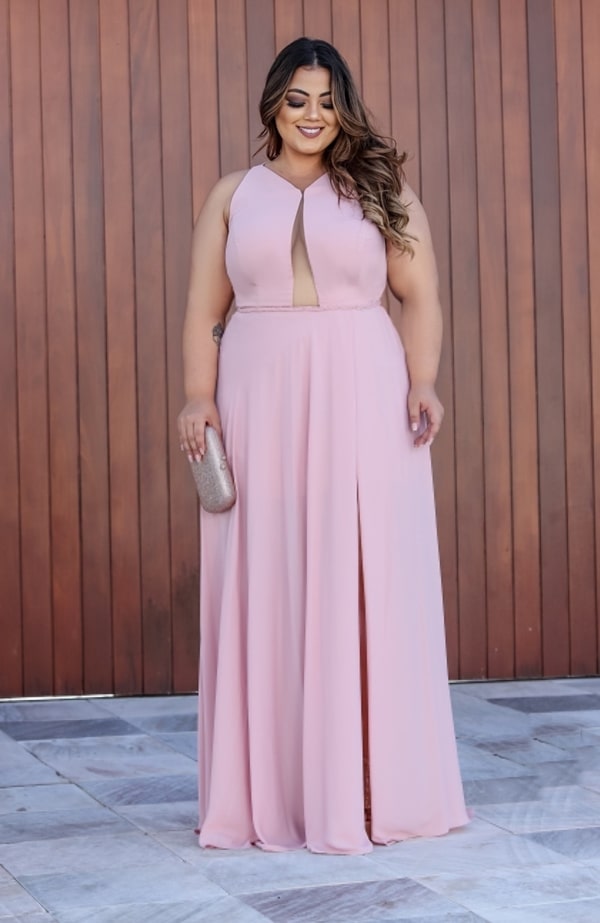 13- Light green plus size dress from Achei Meu Vestido, contact no 34 99955-8844.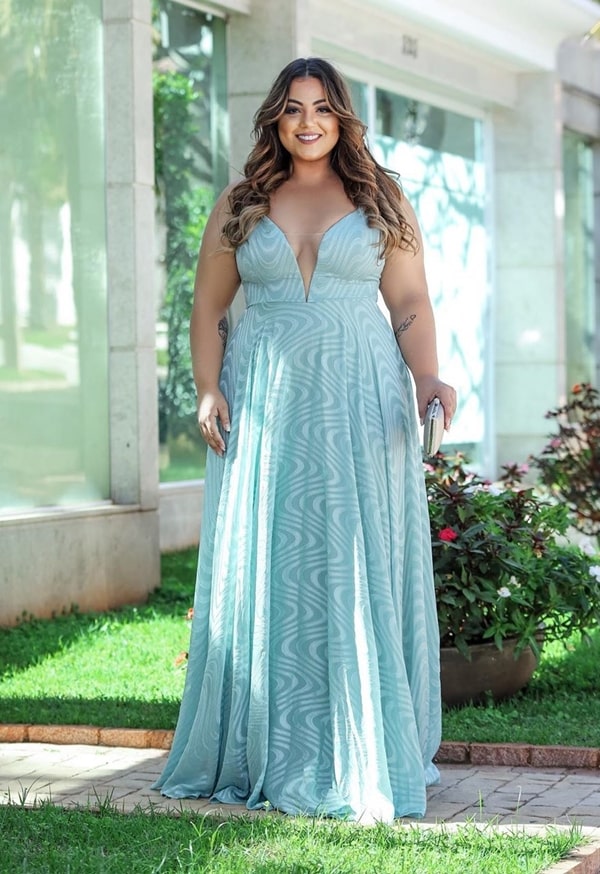 14-Rose dress with belt. For sale at Closet da May, contact (62) 99907-8090.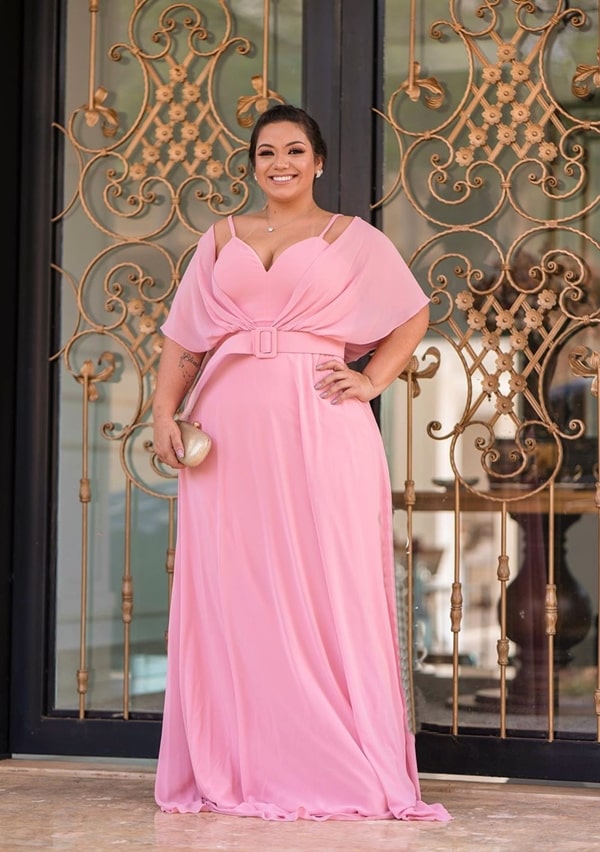 15-Guava pink dress with shine, also from Closet da May, contact (62) 99907-8090.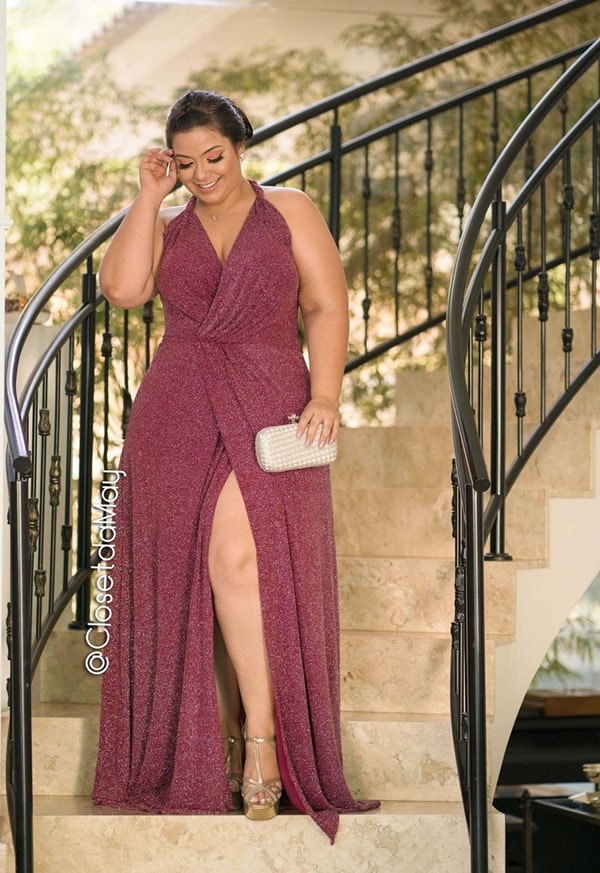 16-Princess style dress with embroidered top, beautiful! You have at Tidy, contact 11- 97517-0065.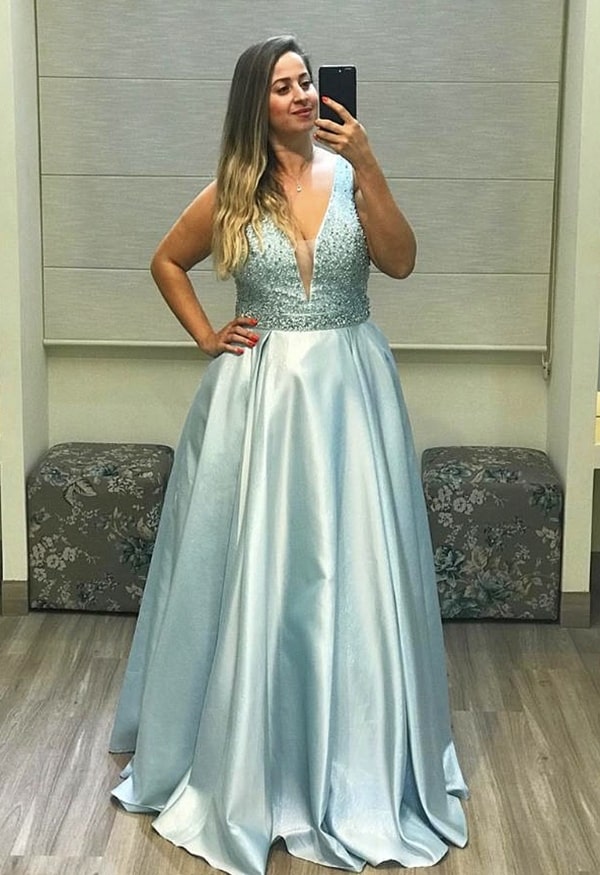 17- Rose dress for bridesmaids at night who do not give up beautiful embroidery. Tidy's dress, contact 11- 97517-0065.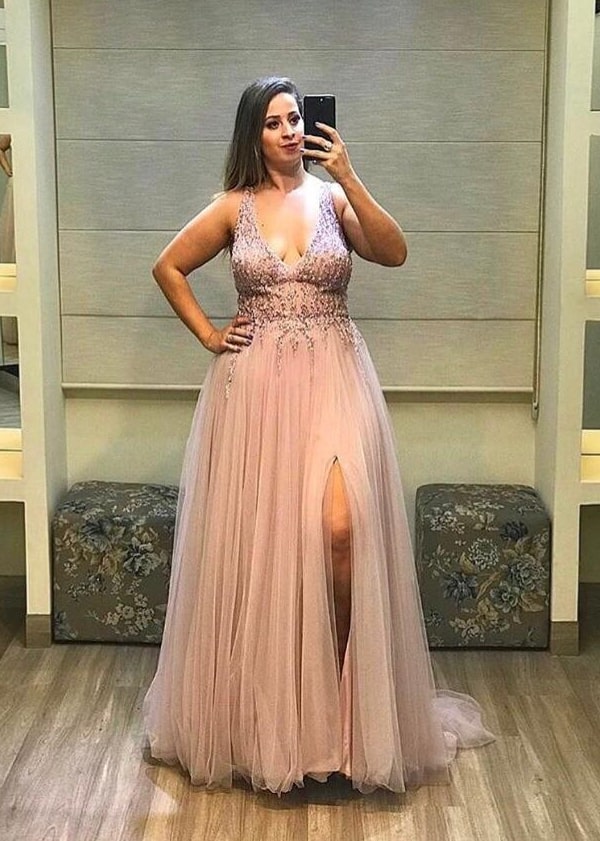 18- The same model above but in blue, too beautiful! Tidy's dress, contact 11- 97517-0065.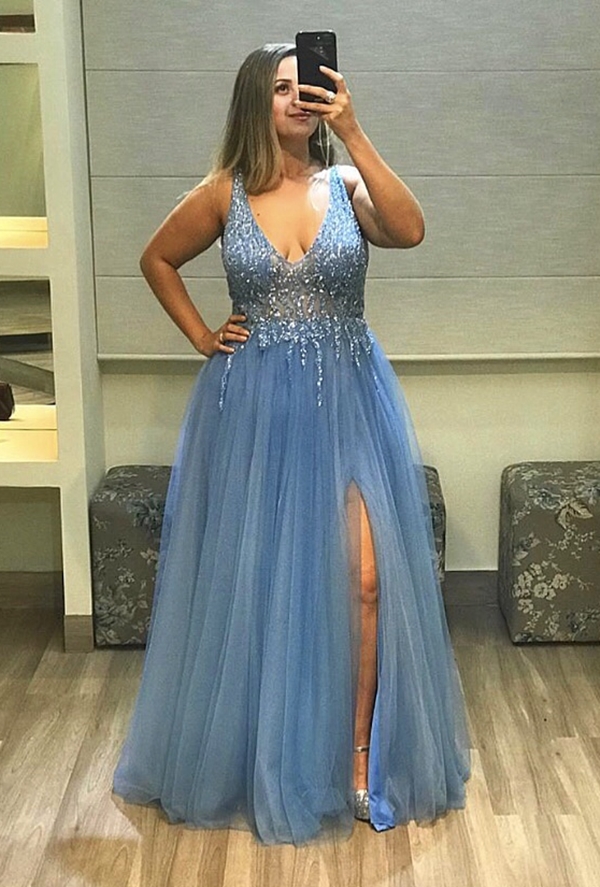 19-Plus size party dress with slit, too beautiful! For sale at Mais Bela dresses, contact (62) 3280-7795.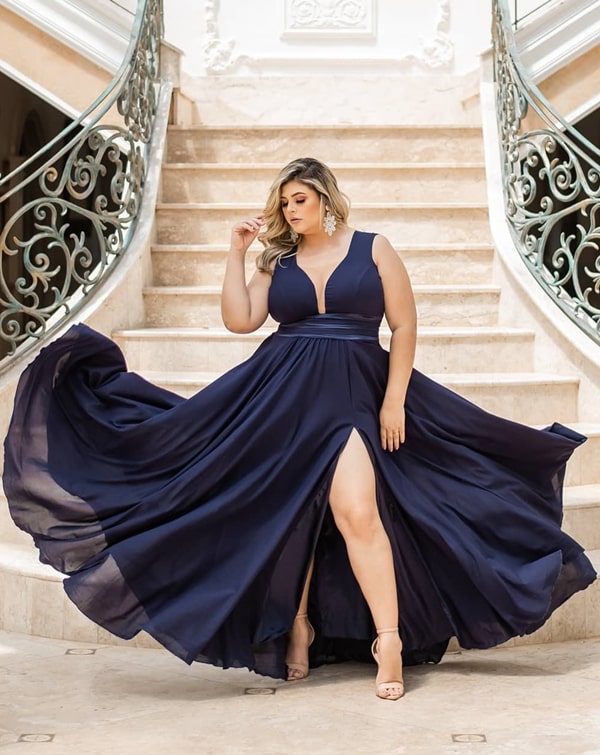 20-Beautiful rose dress from Ateliê Chez Moi, contact on Whats app 17 99771-5010.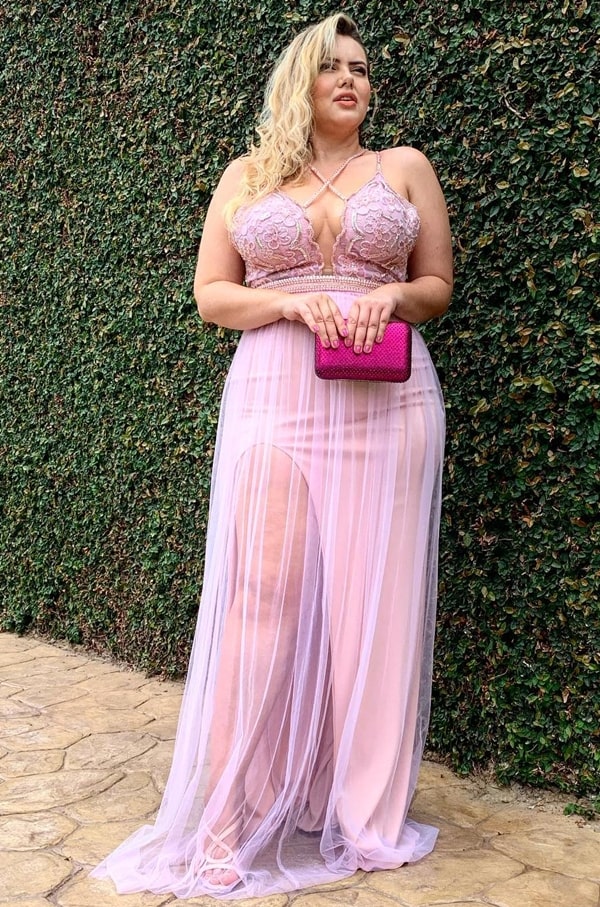 21-Black dress with colorful embroidery, wonderful! Available for rent at Vestida by Bia (contact no 11 97334-3322).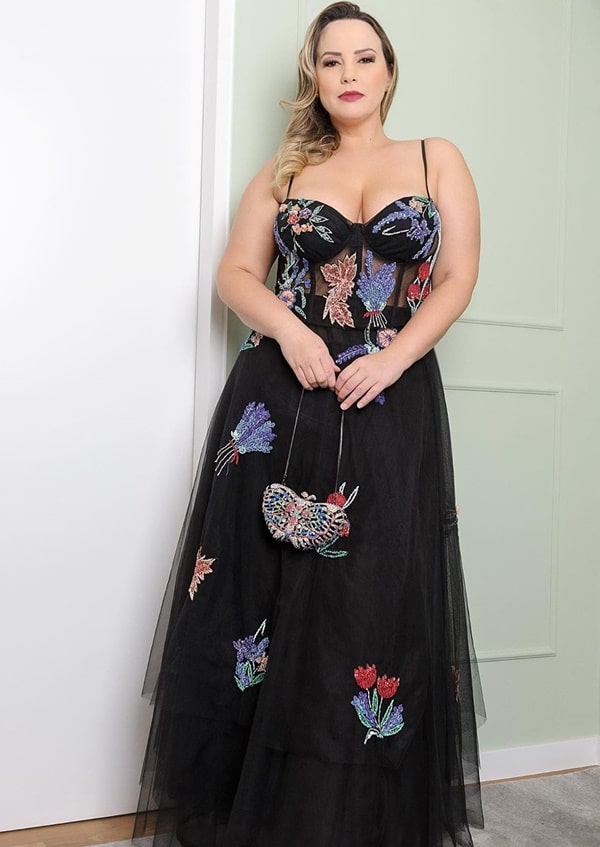 22- This serenity blue dress is a great choice for outdoor weddings! Vestido da Saia Justa Dresses, contact no 41 98345858.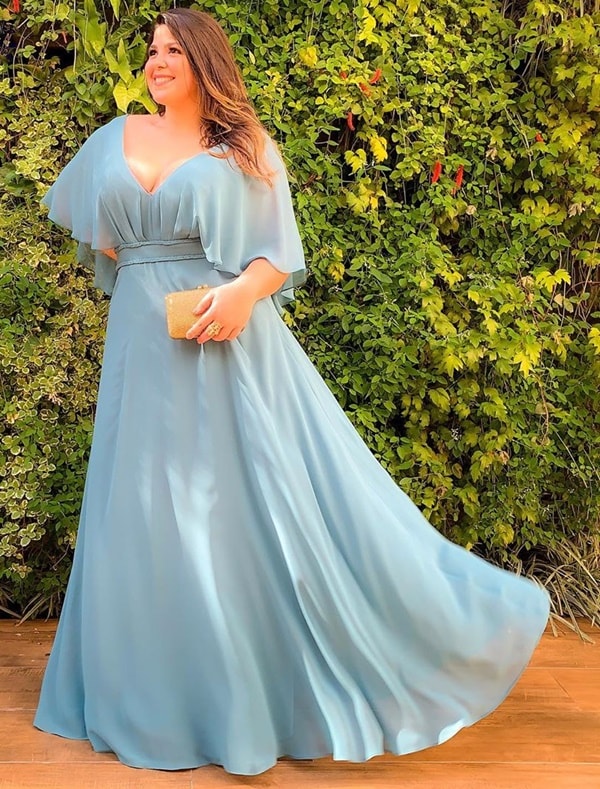 23-Dress with a slight shine in the fabric, super trend for bridesmaids! This dress is from the brand Sonia Baeck (contact no 11 97770-1424).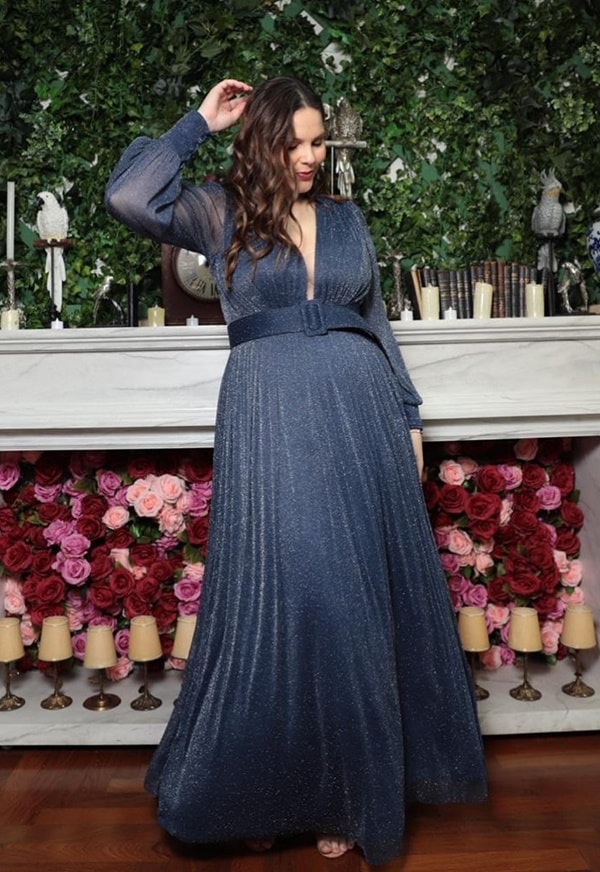 24- Did the bride choose a palette full of shine? So how about this dress with short sleeves and twisted at the waist modeling the dress. Praela dress (for sale in multibrands all over the country).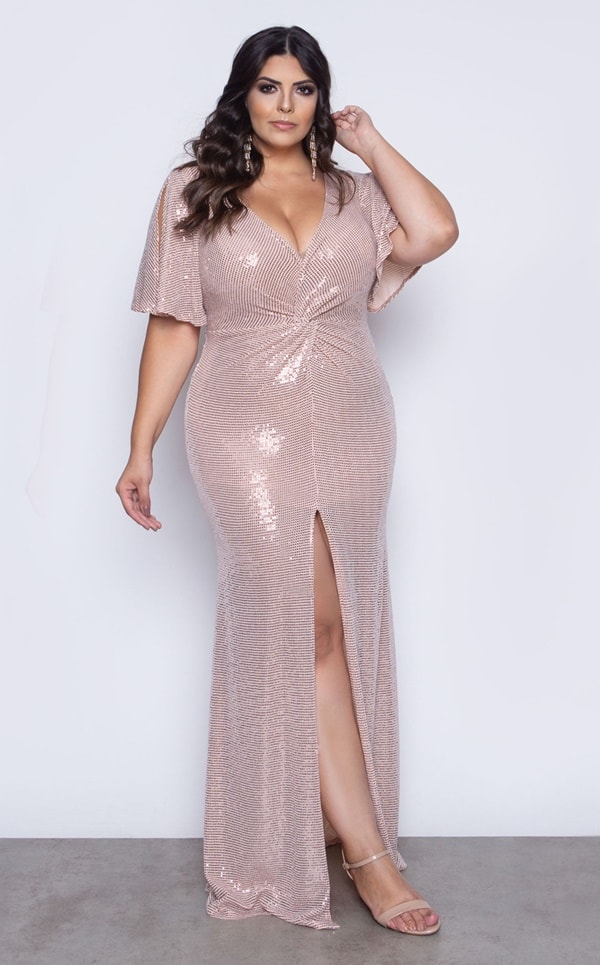 25- Long royal blue dress with flowing skirt and embroidered upper, classic model for bridesmaids. Tok Fino dress, contact no 82 988835584.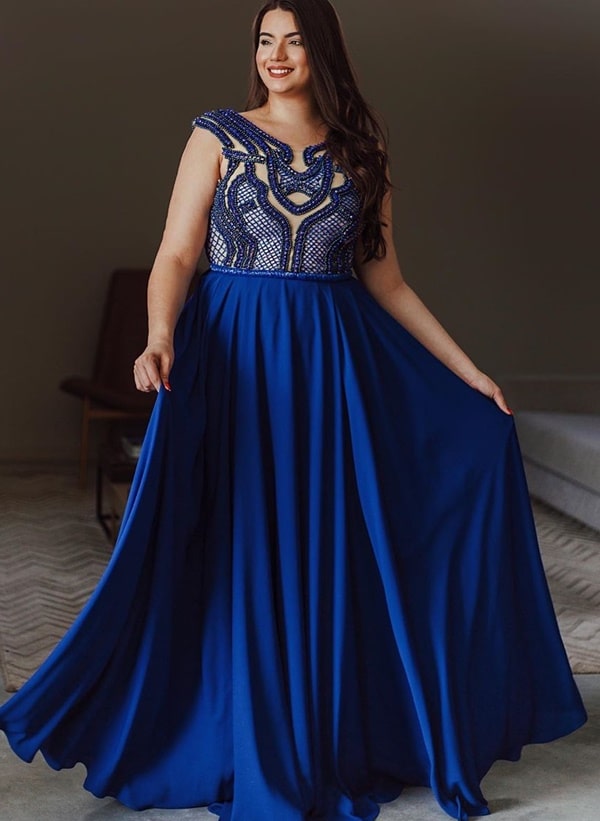 26- Orange is a color that has been increasingly successful at weddings and this lurex model with long sleeves with cutouts is beautiful! Fesperamor dress (for sale in multi-brand stores all over the country).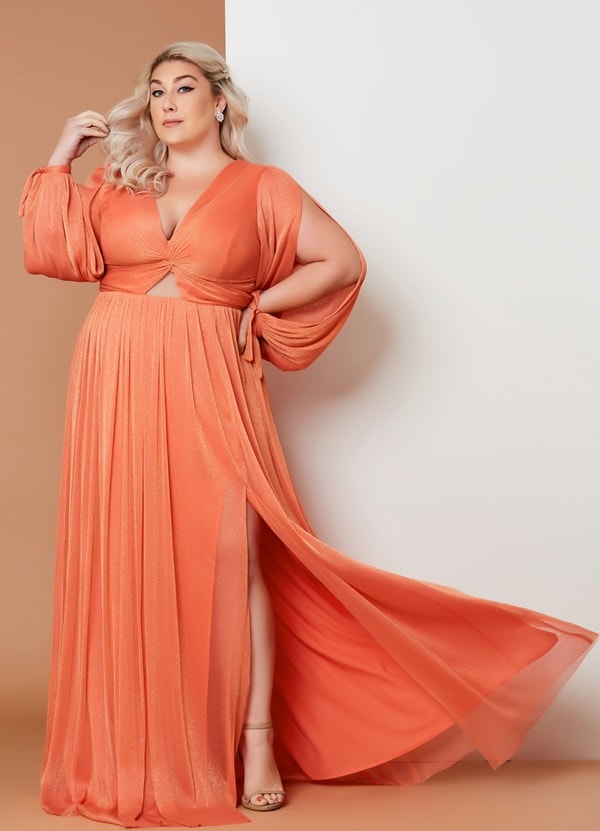 27- Also from Fesperamor blue plus size serenity halter dress.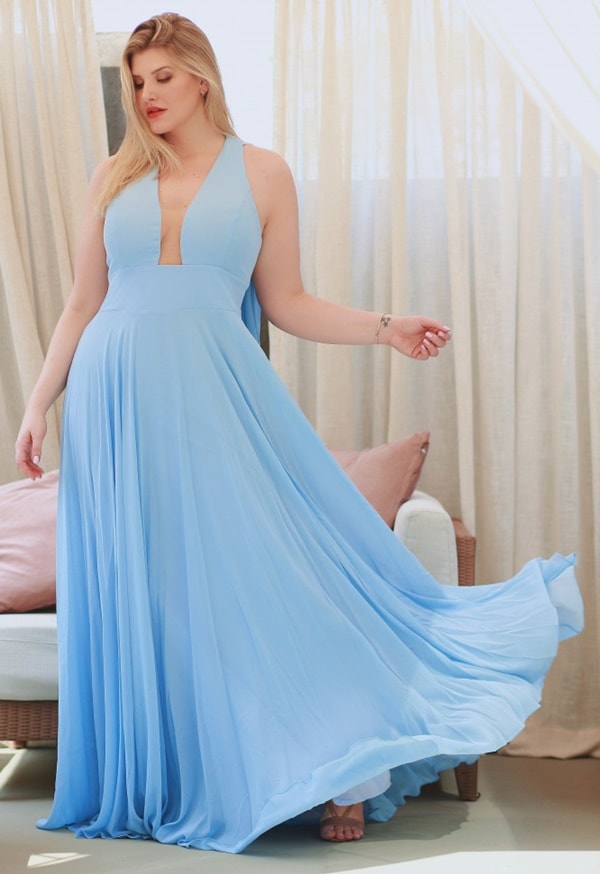 28- Terracotta plus size dress (earthy tones are super hot)! Fesperamor dress (for sale in multi-brand stores all over the country).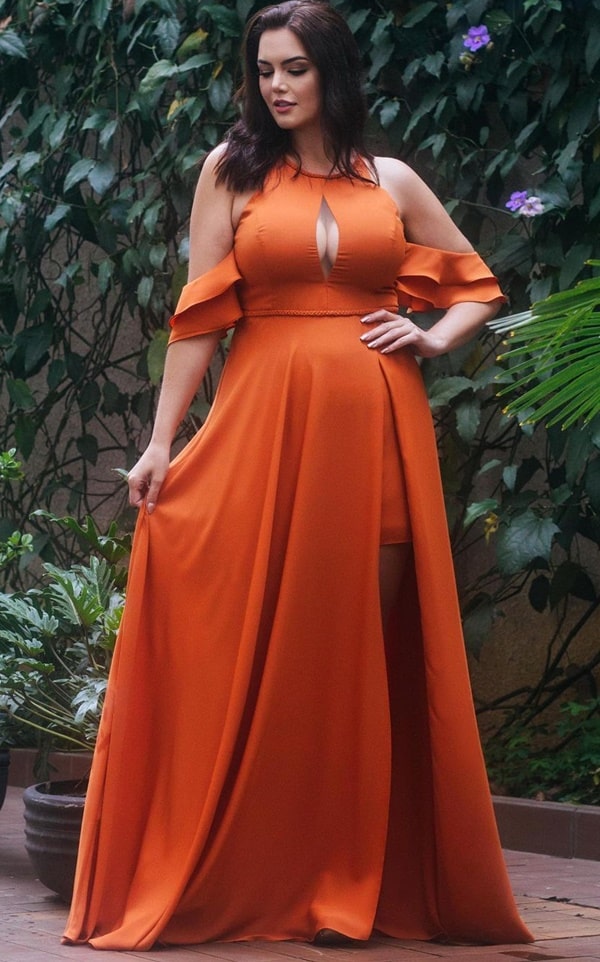 29- Plus size gold party dress completely embroidered, a luxury! Bless Concept dress.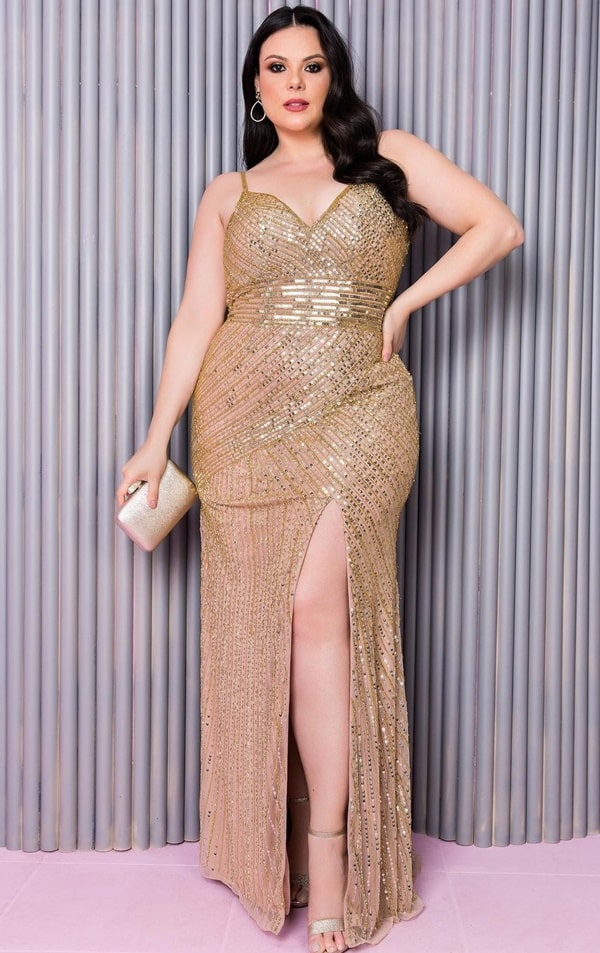 Did you like it? Here I show 10 long plus size dresses for wedding party, all from the summer 2020 collection!