Looking for a look that makes you feel special? 👰
We help you find it in our catalog
Compare and request quotes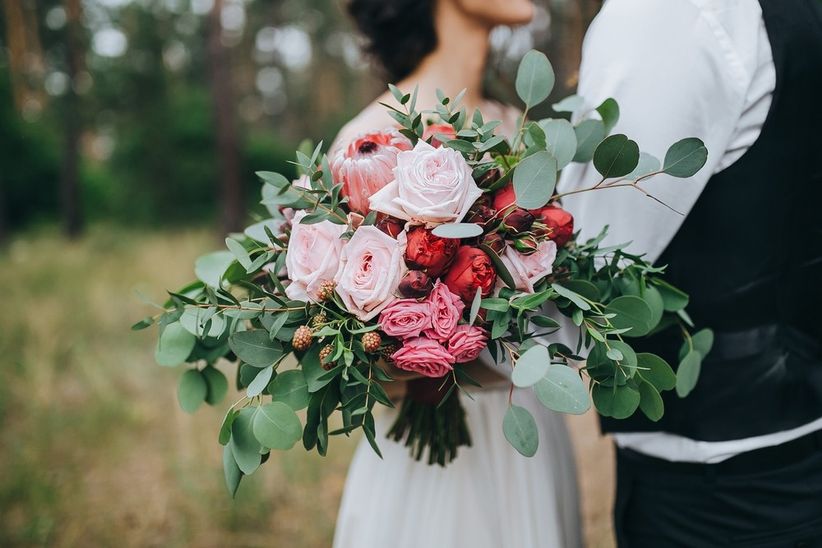 If you were looking for an imposing bouquet of flowers to match your wedding dress, perhaps the waterfall could fit perfectly. As the name implies, it falls off, its flounces and leaves fall like a waterfall over the dress, and is usually chosen by taller brides, but nothing prevents women of all statures from opting for this model.
This branch marks its presence every time it is taken to the altar, but care must be taken when choosing it, since it is not always as versatile as other types. And you who already know that you'll need to combine all the elements, from the bridal shoe to the veil, will want to know all the tips before deciding on this style for the bouquet. Write it all down and see if he's the one who'll walk you through it to the "yes".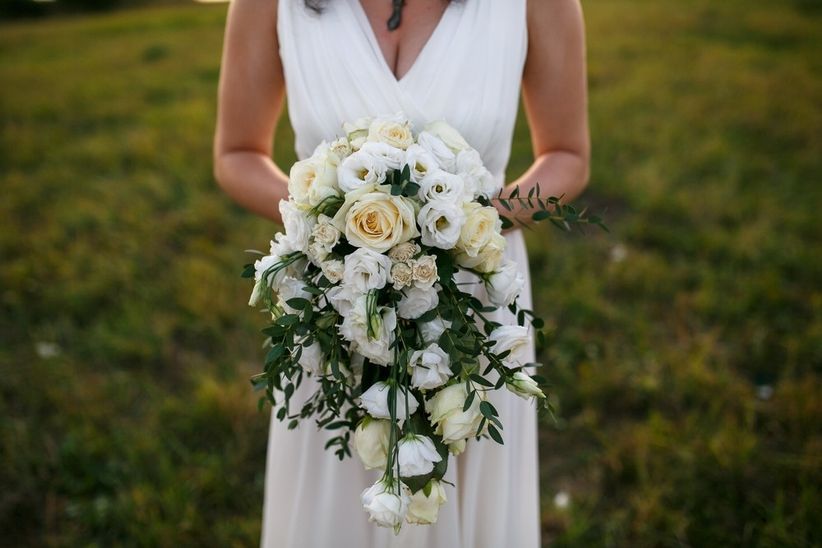 Identifying the branch
The waterfall bouquet, or grape bunch as it is also known, had its peak in the 90's, but until today it is the safe choice for classic and stylish women. And for those who still have doubts if any branch fits or not in this proposal, are considered waterfalls those that have about 45 cm, with a slightly longer tail than other guys, and they're pretty elaborate.
The current trend
Although this kind of bouquet had its peak in some decades past, today it is still very present in formal weddings, combined with princess wedding dresses, and parties full of glamour. But, different from what was seen in 90, today many women prefer to opt for white or light-coloured bridal bouquets, such as pastel yellow or pink and a lot of foliage mixed together, giving a lighter and more natural air to this branch that's already done a lot of work. And, as the proposal is for more formal marriages, the most sought after flowers for those who want to make the waterfall bouquet are the white roses, but nothing will prevent you from exchanging them for other equally classic flowers.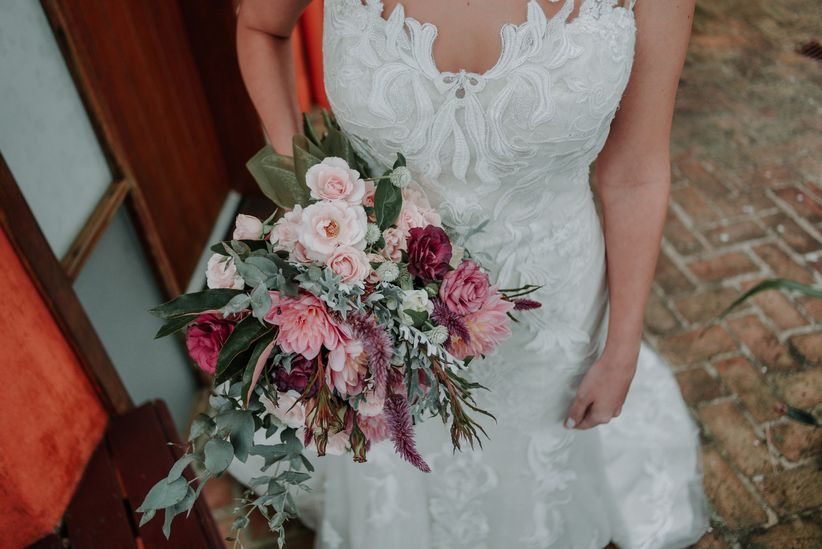 What's right for you
Your bouquet should not only match your wedding party decor style, you also need to be careful that it fits you and your wedding dress model. Since it is a longer-size, sometimes quite long bouquet, the experts at the they advise more for the taller brides, since it can shorten the figure in many cases. For brides of smaller stature, care must be taken to make them bulkier, which gives the impression of less length.
Also, remember that this bouquet is very hard-working and striking, so the best combination is with a dress but simple, with straight silhouette and fewer detailswho cherishes elegance. The rule is always this: never overload the look and know how to balance the elements. If you want to carry this branch, run away from frills, very heavy embroideries and the excess gloss on your dress. This way you can invest in more exotic flowers, and even more attractive colors, like a beautiful tropical waterfall bouquet.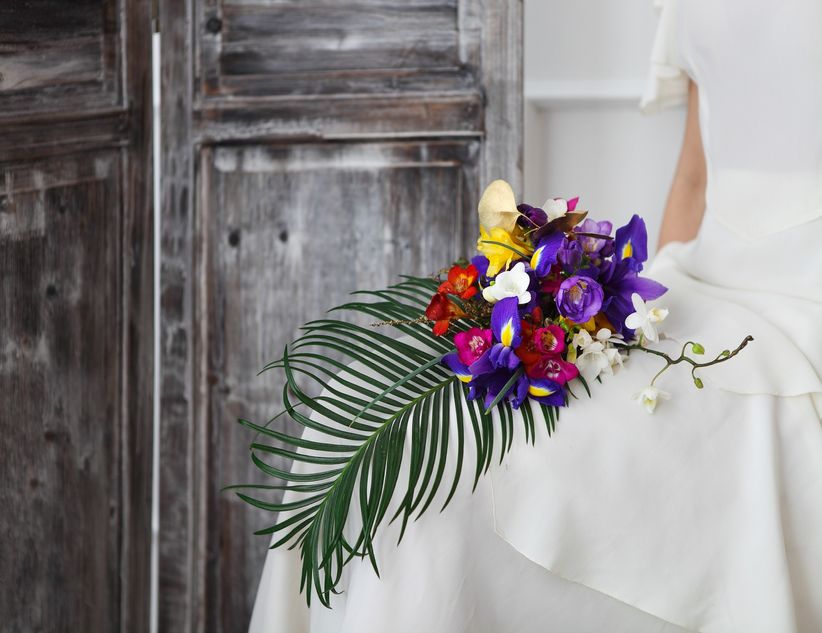 Much more than matching your wedding decor, your bouquet should match you and be the reflection of your personality. Of course there are rules for a flawless look, like the tips we separate here, but the most important thing is what your heart will say. If it beat harder when you see it, the same way it did with the dress or with the inspiration of the wedding hairstyle, maybe it's "the one", so just know how to integrate it into the look, following the rules we've separated for you.
Looking for a look that makes you feel special? 👰
We help you find it in our catalog
Compare and request quotes