Looking for a look that makes you feel special? 👰
We help you find it in our catalog
Find out and request a quote
Climbing the altar in the light of a wedding dress that enhances their beauty and overflowing with luxury is the dream of women who have said "yes", and who are already preparing for the big day. The Nicole brand knows exactly what a bride wants, and it is the faithful translation of Italian sophistication – which perfectly unites the elegance that the occasion of a marriage demands and the country's tradition in tailoring. The result could only be splendid, with brides in their best diva look, but with all the romanticism they desire for their bond.
Among classic models, with the princess silhouette, mermaid wedding dresses, evasé and empire, in addition to the variety of necklines, the brand improves its processes every year, reaffirming itself as a name of haute couture, with materials of excellence and cuts that give exclusivity to each specimen. Learn more about the next ones, with the house's creative director, Nicole Cavallo.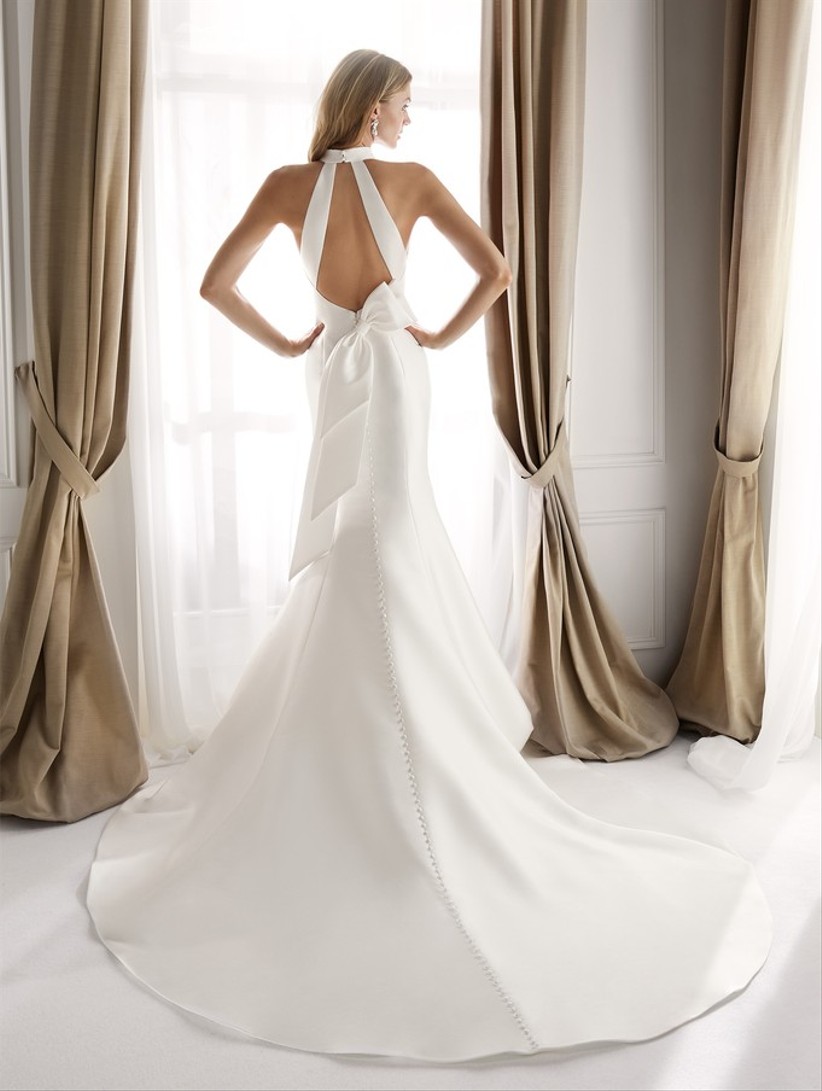 Wealth of detail
In the collection entitled Un Sogno Italiano ("An Italian dream"), the brand worked so hard with plain wedding dresses, but always with some striking details – like necklines and maxi-laces -, as with steamy skirts, so that the protagonists could experience the aesthetics of a modern princess. And, in both cases, there is one element in common: glamour. The care with the finishing makes each model of the brand's wedding dress a true work of art, with clean cuts and a perfect fit.
The wealth of detail in each model, even the most delicate and simple, is impressive. Embroidery, rhinestone applications, well worked lace for a tattoo effect are featuredand also harmonized with tulle, adorned with subtle floral prints. Nicole finds the balance between the glamour of a party dress and the delicacy and femininity ideal for a bride.
Interview with Nicole Cavallo
A Nicole Cavallo, creative director of the brand, explains a little more about the trends that are betting of the brand for next year. The 2021 collection, christened From Italy to Nicole is a declaration to Italy, and its style continues to overflow with unmistakable sophistication.
What's the trend in your new collection? Is there anything new about fabrics and textures?
The new collection, which is called From Italy to Nicoleis inspired by the artistic and cultural beauty of Italy. It represents a celebration of the country in every way. Each collection is inspired by a place in Italy: the Nicole collection is inspired by Florence, Nicole Couture in Sicily, Nicole Jolie in Milan, etc. It is a hymn to romanticism and Italian design. This year's collection is very innovative, in embroidery, in silhouettes and in original and unpublished fabrics.
What's the trend cut in your new designs (designs)?
Compared to previous years, we focused on cleaner lines. In the previous collections, we focused much more on lace, tulle and embroidery, and this year's novelties are the simplest designs, such as the organza with Colette line patterns and, above all, the removable details, which adorn even the simplest models.
What is the most distinctive element in your new collection?
This year's novelty is the colors. Besides being inspired by an Italian city, each collection is identified with a color. For example, in Nicole Jolies, you will find a very peculiar black touch and in the Nicole Couture collection many shades, like champagne or light pink. We play with tulle like a painter plays with a canvas.
And besides the use of colors and simple lines, this year we have unprecedented necklines, which are the details that make the difference in dresses. In addition, these dresses are designed to be comfortable, for example, in skirts that, although bulky, are very light. It is a detail that makes the difference in this collection.
Many brides have had to postpone their wedding to warmer months, what would you recommend them to adapt their dress?
A wedding dress is usually unseasonal. Even in previous years, we always present an annual collection, never autumn / winter or spring / summer, because a wedding dress needs to make you fall in love.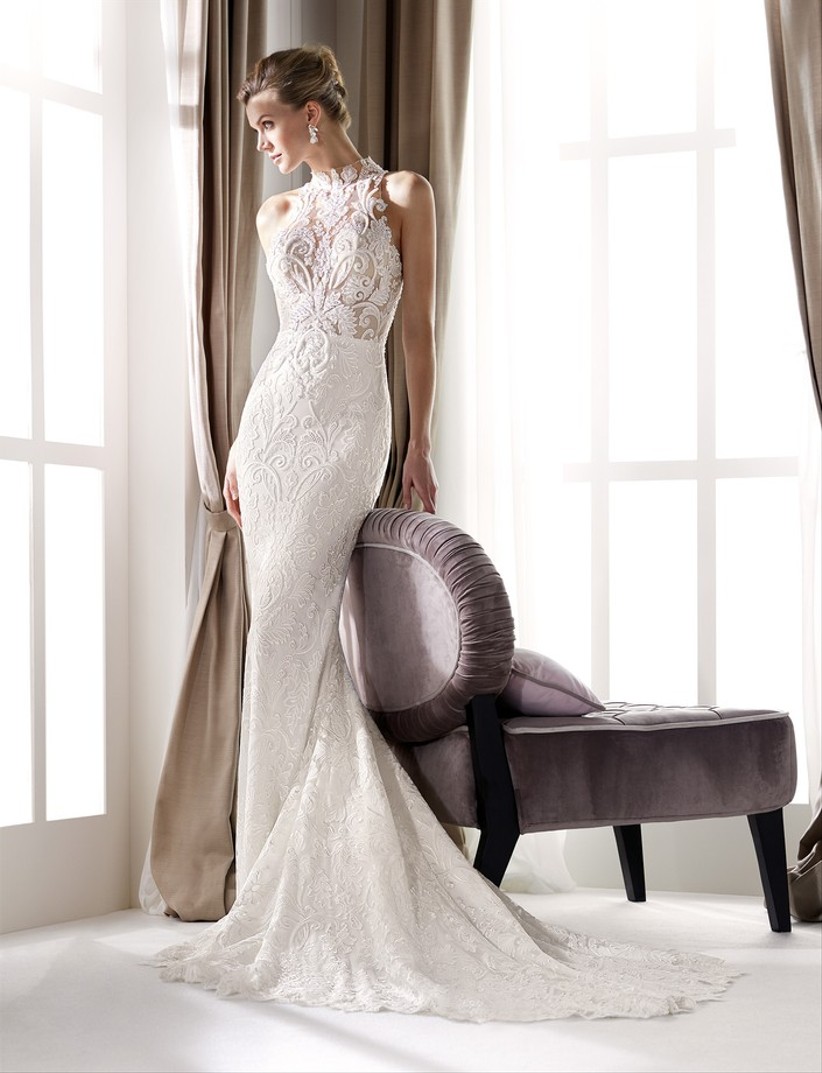 Nicole's inspiration for the brides 2020 and 2021 is in Italy, the beauty of her art and the curves of such a recognized architecture, but brides from all over the world can fall in love with a brand model. Don't miss Nicole's Wedding.com.br catalogue and get inspired too, to choose the one that has its essence and that, combined with an ideal wedding hairstyle and bouquet, will make you shine like never before. The dream of those who climb the altar.
Looking for a look that makes you feel special? 👰
We help you find it in our catalog
Find out and request a quote