Choosing party sandals to wear at a wedding or graduation has never demanded so much attention. With the success of dresses with slits, the sandal gained prominence and became another important point in the party look. In other words, if the sandal was silver or gold before, since you could practically only see the tip, now it is an accessory that attracts attention.
Party sandals (and shoes): current trends
One of the party sandal models that has recently attracted attention is Giuseppe Zanotti's Harmony Star, a sandal with fine high heels and stars. Despite the fact that Harmony Star is the best known model, several renowned shoe brands such as Manolo Blahnik and Jimmy Choo also have their options of sandals with stars.
I searched a lot to find Brazilian versions but I still couldn't find it. For those in Brazil the options are: buy the original on the Farfetch website or venture out and buy a replica on Aliexpress.
I have always commented here about the glitter trend in party fashion. It is not always possible to adhere to all trends, especially as a maid of honor, but there is always a way to insert one or another current element to the party look. Scarpin case with glitter used by Mama Castilho.
In the photo below Gabriela Sales, Rica de Marré at the wedding of Carlinhos Maia.
Sandals with transparent straps or acrylic heels are the kind of love or hate. The most beloved are the sandals with transparent strap and tie.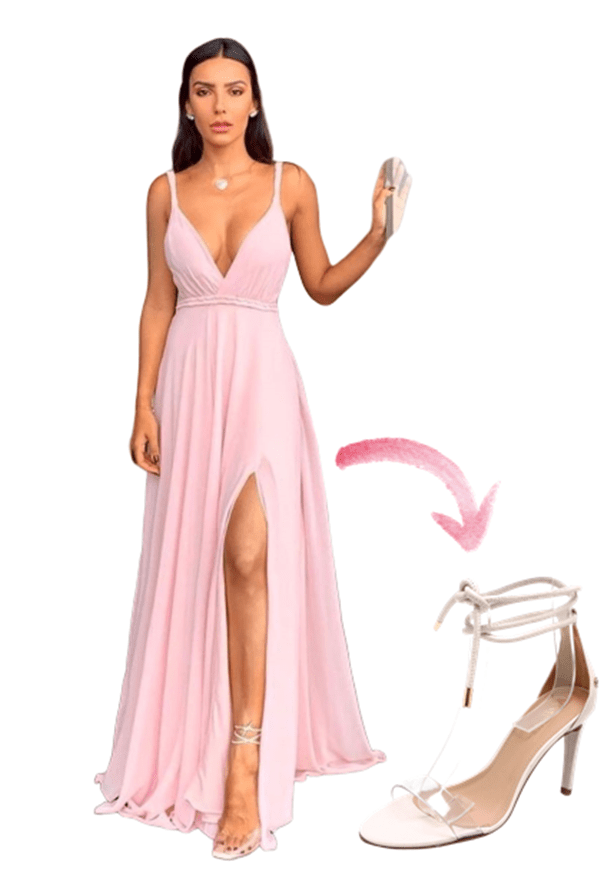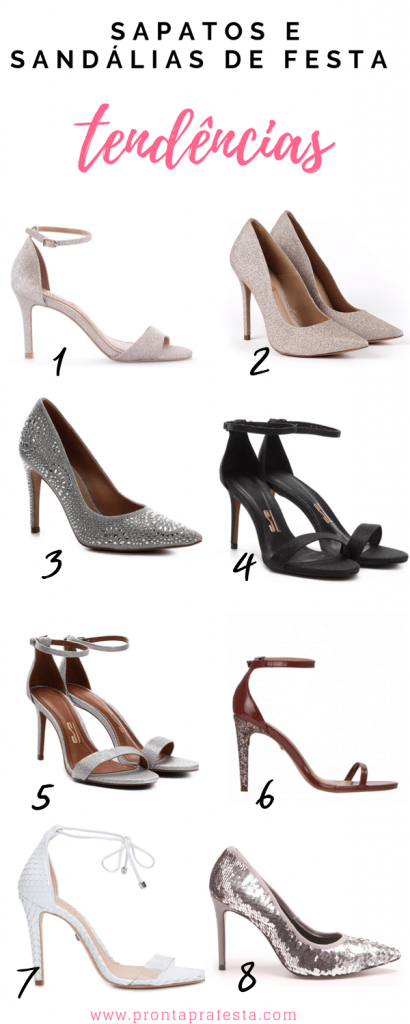 Where to buy:
1- Golden Glitter Sandal, buy here.
2-Scarpin by Glitter Nude, buy here.
3-Scarpin Crystals, buy here.
4-Santa Lolla black glitter sandal, buy here.
05-Sandals Santa Lolla thin heels with glitter, buy here.
06-Brown thin heel sandals with glitter, buy here.
07-Sandal to tie thin heels with transparent strap, buy here.
08-Silver and pink sequin pumps, buy here.