Mooring dress, that dress that has several ways to tie, usually makes success among bridesmaids during the day and in fact is a nice option. It is possible to buy tie dress in the colors most used by bridesmaids (marsala, rose, tiffany, coral and others) with a certain ease. Also usually dressed in multi shapes
Another advantage of the tie dress is that the photos look beautiful! In Instagram times, everyone wants a beautiful photo to post on the feed, whether they are bride or bridesmaids. In the case of brides, there is still an extra advantage: as the dresses are identical, there is no possibility of someone getting confused and erring in tone.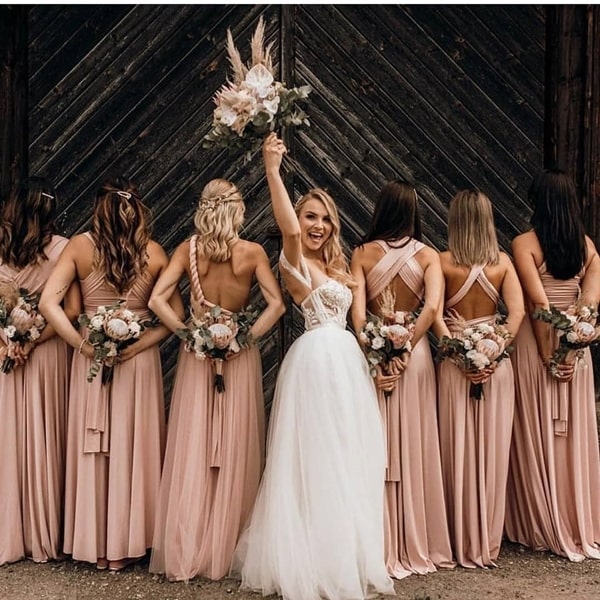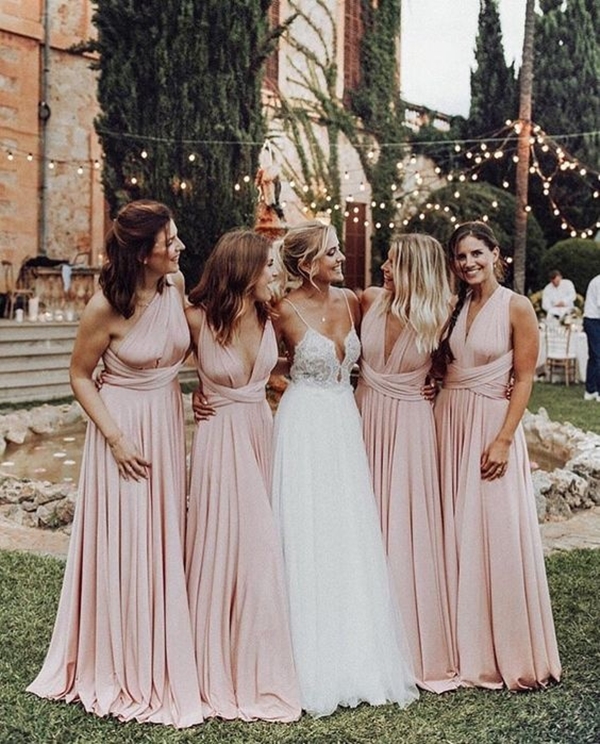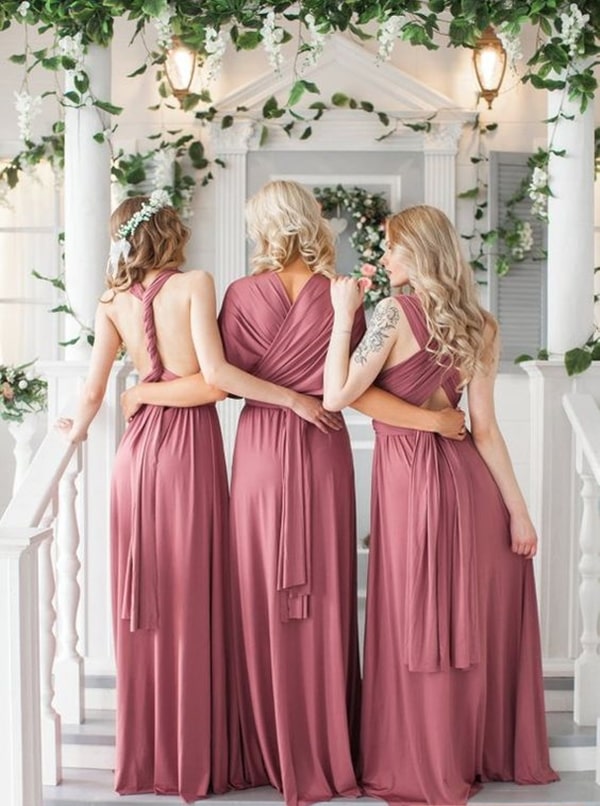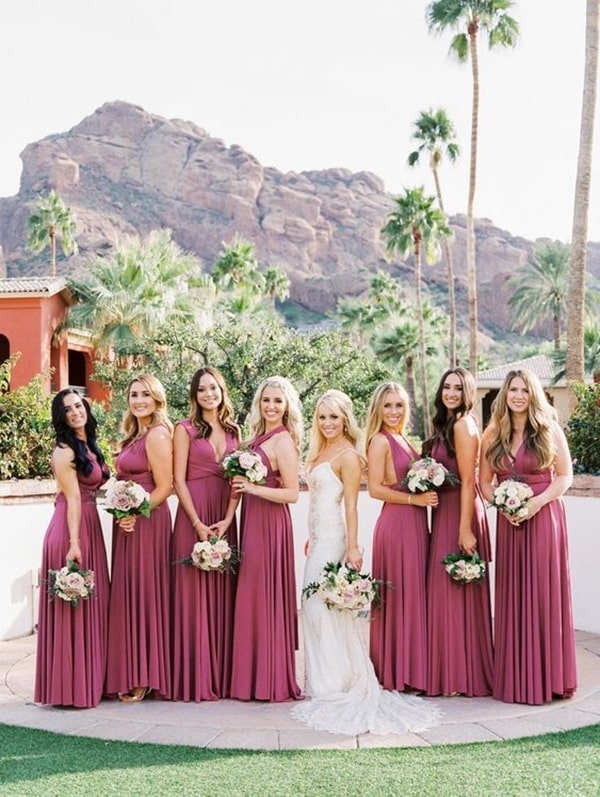 Even when it comes to the candy colors palette it looks beautiful! The dresses below are from Party Brand.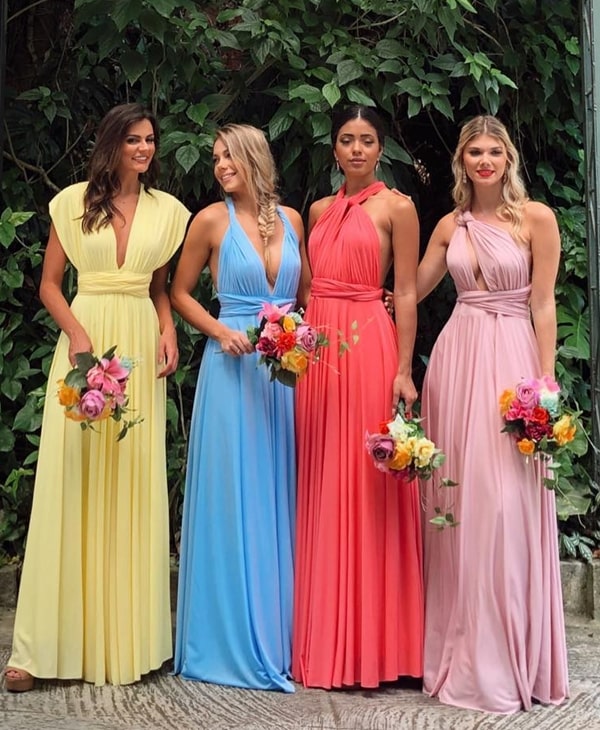 Multiform dresses: ways to tie
As the name says, there are several ways to tie the multiform dress (there are even those who call the dress model a thousand shapes). On youtube there are some videos that show how to tie the dress. There is this one with the most used ways to tie and this one with 20 (!) Ways to tie. The video is in English but the images are self explanatory.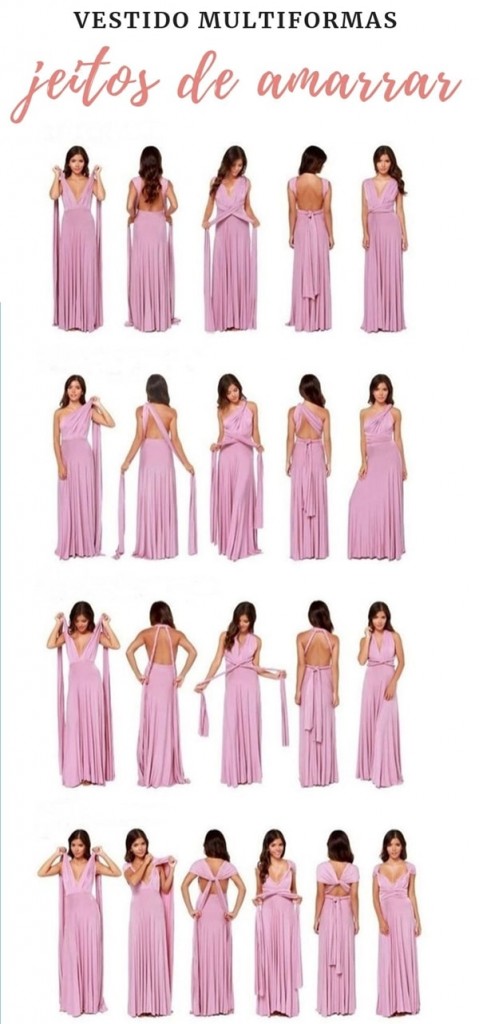 Mooring dress: where to buy
Several stores sell multiformed dresses but I recommend Zattini as a good option for those who want to buy a tie dress. In addition to having several color options (including dearest marsala and rose) they also have plus size options that are already more difficult to find out there.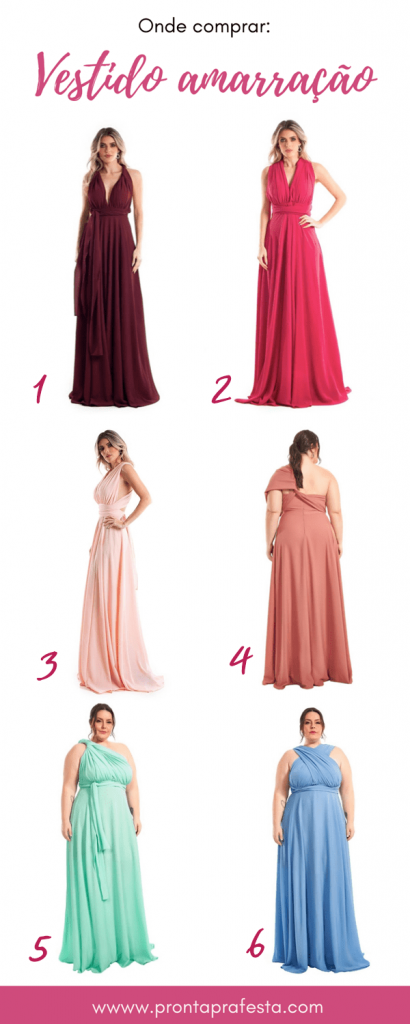 Where to buy:
Dresses 1 and 2 you can buy here. In addition to the marsala and pink colors, she also has multiformed dresses in coral, black and nude colors.
Have the multiforma rose dress you buy here. In addition to it you can buy in rose gold and white.
Dress 5 and 6, that is, the plus size mooring dresses you can buy here. In addition to pink, light green and serenity blue it also has white color.