Thássia Naves' wedding dress is a reflection of her unique and striking style. Those who follow his many look posts of the day did not expect anything different in what was seen at his religious wedding, an intimate ceremony only for family and close friends.
The dress chosen for this moment was developed by the stylist Sandro Barros, who has a striking style that in fact combines a lot with that of Thássia. The wedding dress of Thássia Naves, according to Sandro Barros, was made with point d'sprit tulle, Italian illusion tulle, English tulle embroidered with off white and silver thread, embroidered roses in line and transparent micro sequins, ruffles in organza. The veil is of French tulle with applications of embroidered roses in line and transparent micro sequins.
As the wedding took place in the morning, the princess style wedding dress had no shine. Just embroidery and lots, lots of lace. A choice by Thássia that drew attention on social networks was the option of exchanging the bouquet for a third.
Thássia Naves: the wedding dress used in the religious ceremony
Several photos that Thássia shared on her Instagram. The photos are by Pedro Fonseca.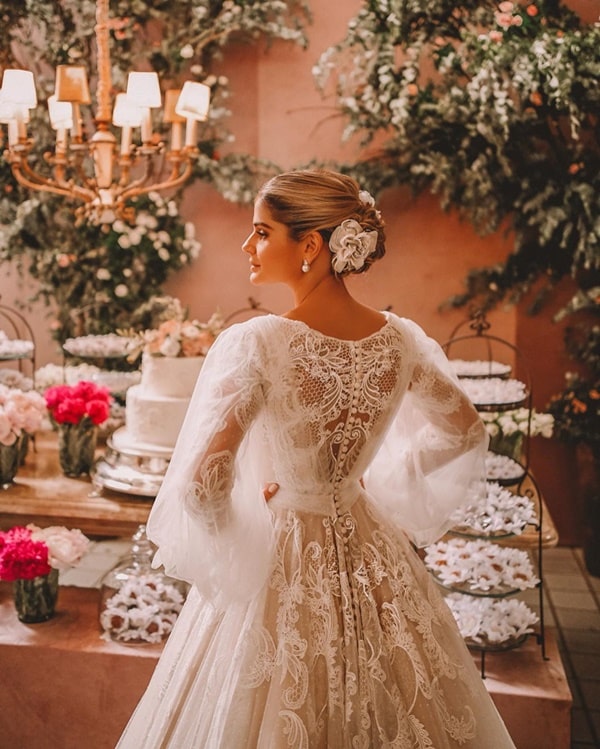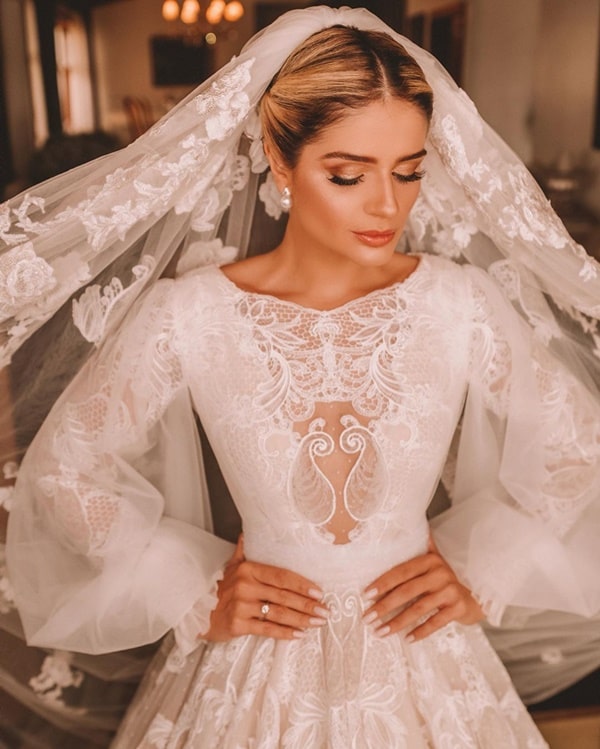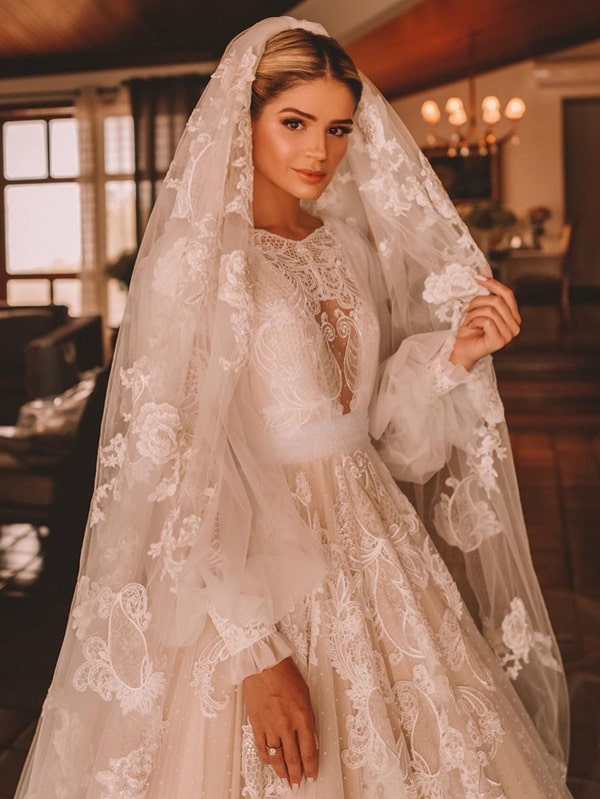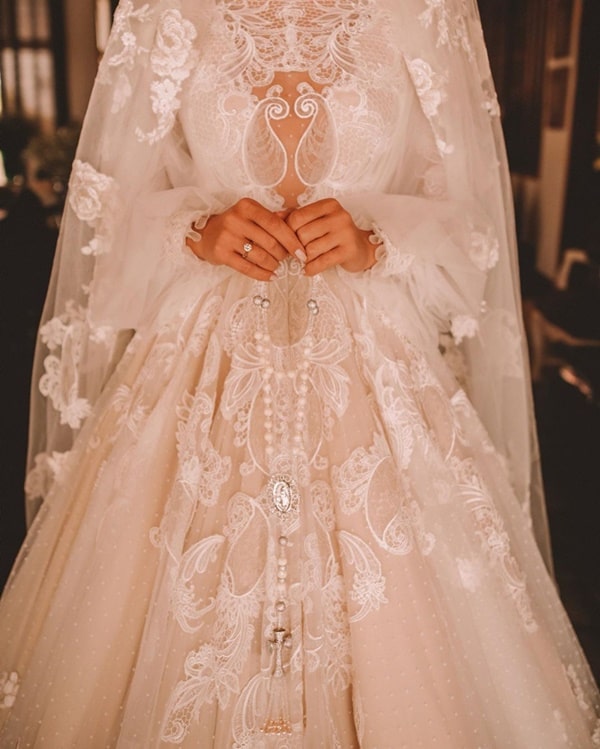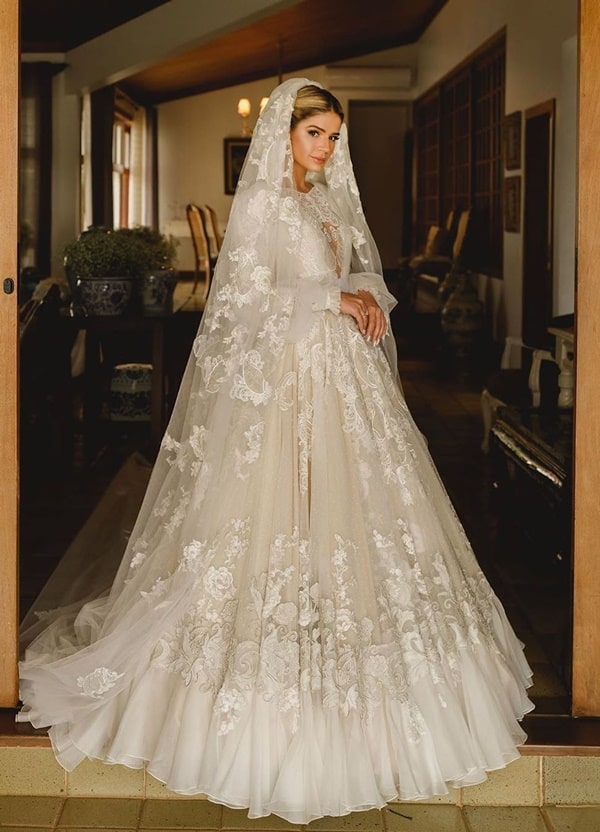 Hairstyle and makeup details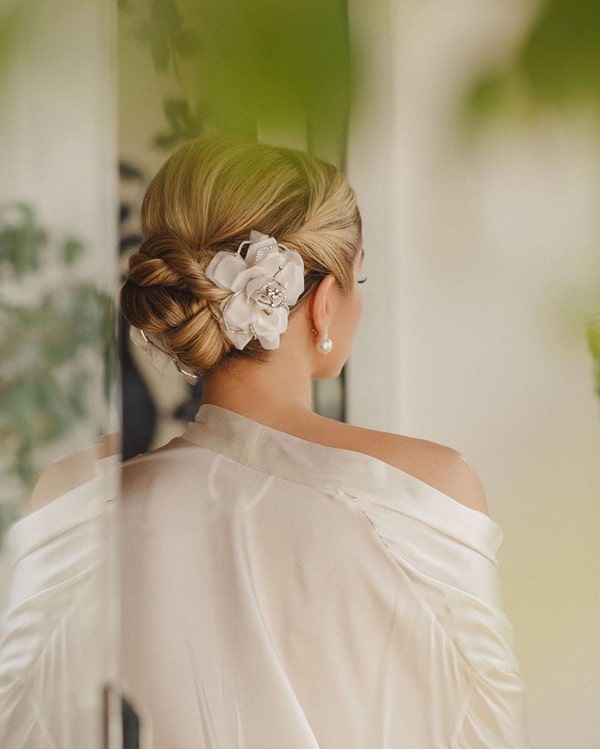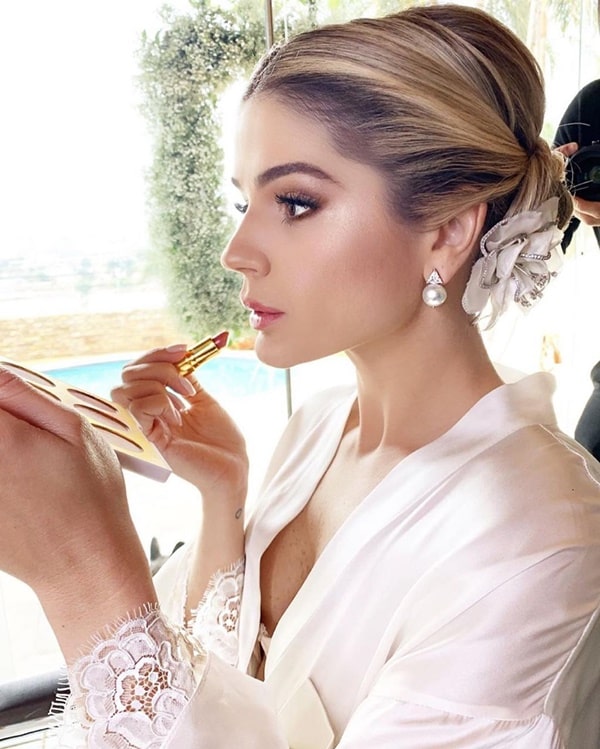 Third details by Miguel Alcade.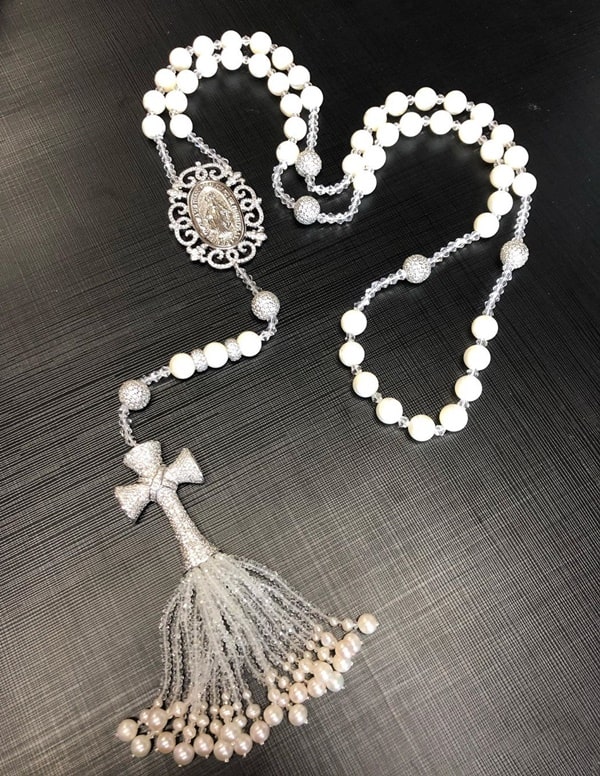 Thássia always rocks her choices, right? Here is a post with only party dresses worn by Thássia. Be sure to take a look, there is soooo good inspiration for bridesmaids, guests and even graduates.
Soon there will be another ceremony, this time bigger. The bet is that the other wedding dress is from some international brand. Once I have the photos I'll be back and update the post 😉