Today is the wedding of Thássia Naves, the most famous influencer in the country and of course the social networks stopped to see the dress of the bride, but also of her bridesmaids and guests.
A few days ago the religious wedding took place, an intimate ceremony, just for family and close friends and I showed details of Thássia's wedding dress in this post. Now is the time for the wedding, in the evening, for 700 guests. I'm sure that what will not be missing is inspiration of party dress for bridesmaids, guests and even for graduates.
Thássia Naves' wedding dress
As I said before, a smaller and more reserved ceremony has taken place before. In the other ceremony, the dress (see photos here) was princess style but without shine, since the wedding was in the morning.
This time Thássia continued to bet on the princess style wedding dress but with a slightly more fashionista style (the previous one made by Sandro Barros was super classic). The dress was developed by the English Ralph & Russo.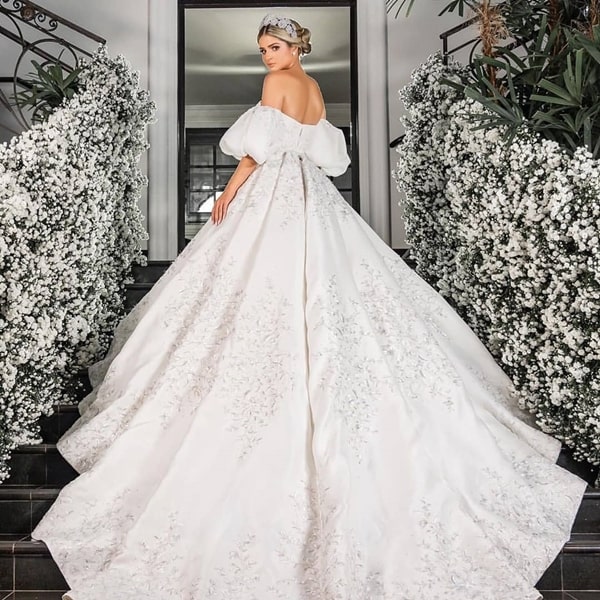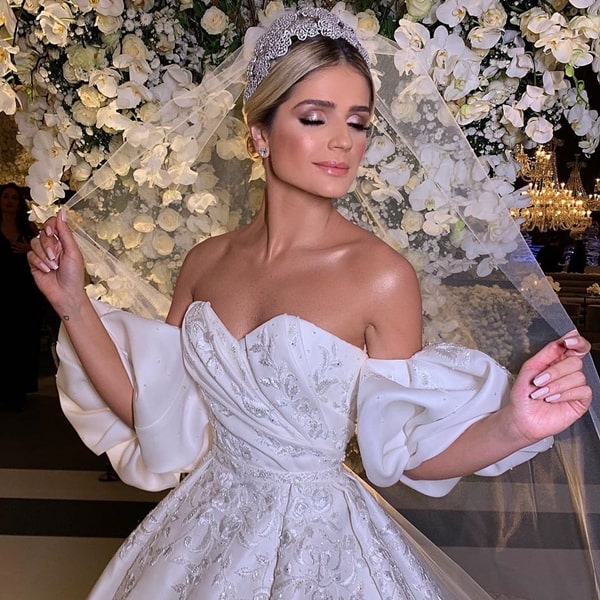 Wedding party dresses from Thassia Naves and Arthur
01- One of the dresses I liked the most so far was the one worn by Bru Cardoso. The wonderful dress is by Vanessa Abbud Atelier. Instagram filter deceives a lot but the color seems to be from the earthy tones palette, super trend of the moment.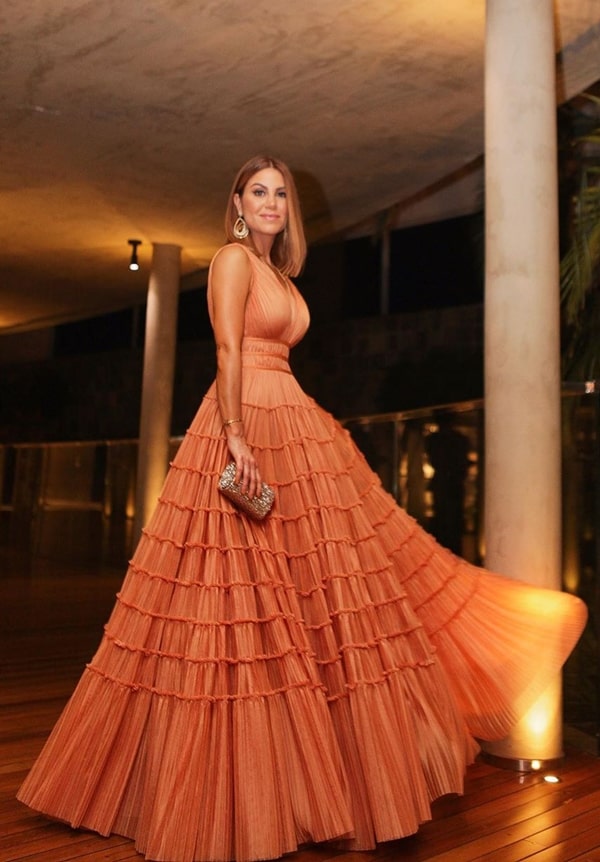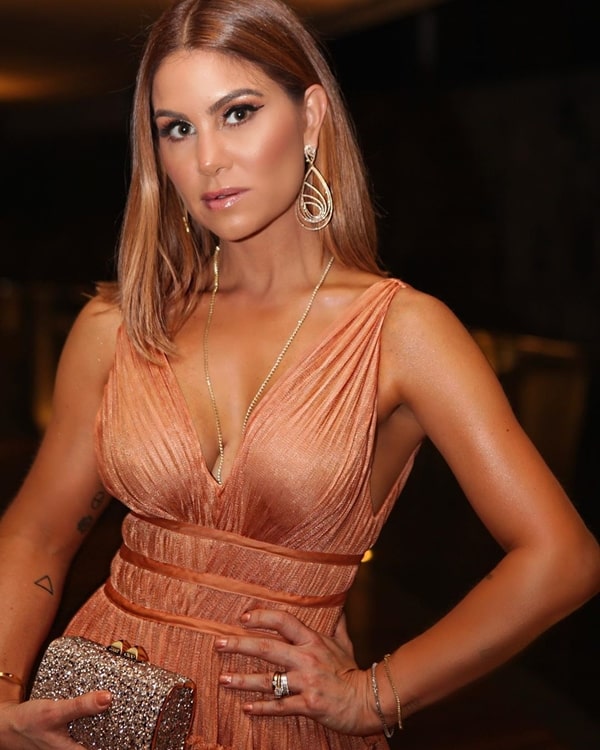 02- Speaking of trends, Jade Seba was the one who made the brightest trend. The dress is by Letícia Manzan.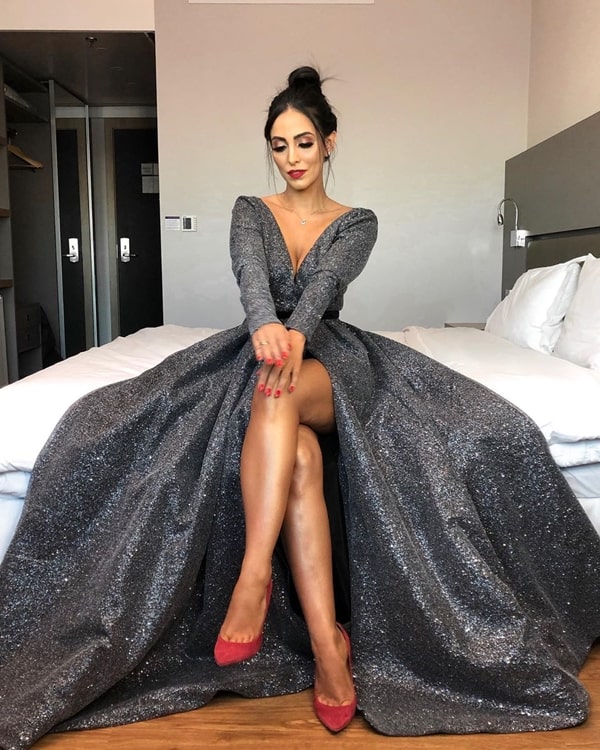 03- Another dress I loved was the red dress worn by Dandynha Barbosa. Beautiful, classic and elegant but without losing its youthfulness. The dress is by Luzia Fazzolli.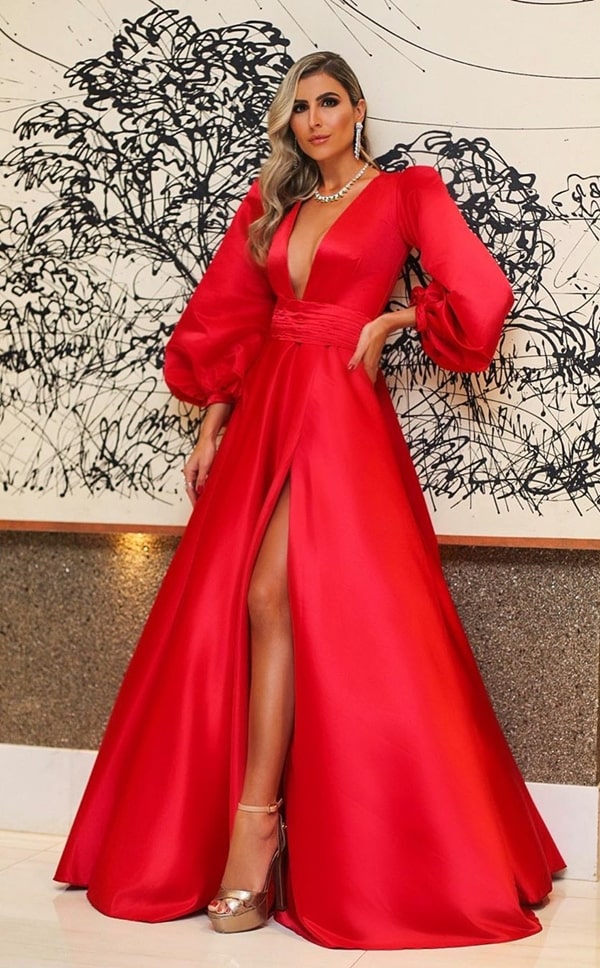 04- Nati Vozza in long red by Vanessa Abbud Atelier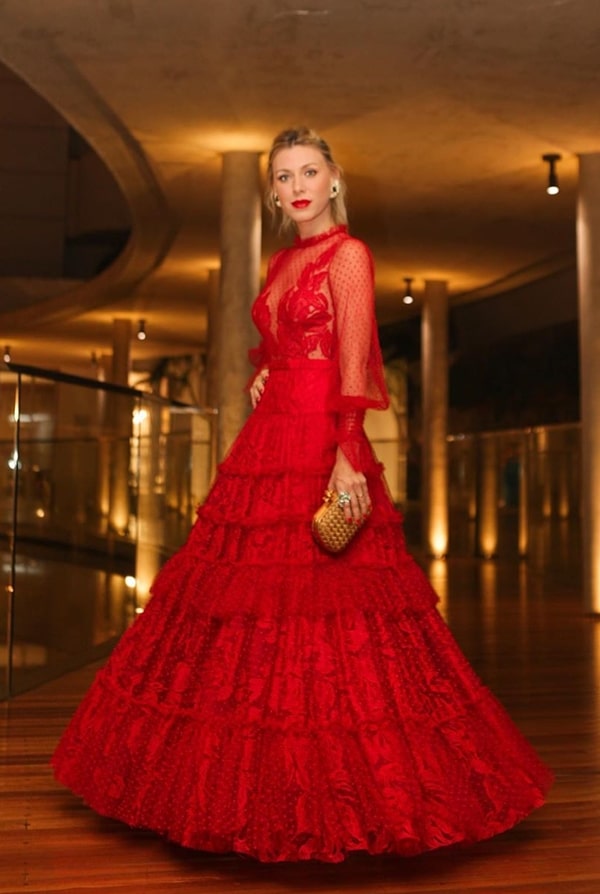 05- Mariah Bernardes bet on a long Patricia Bonaldi for the occasion.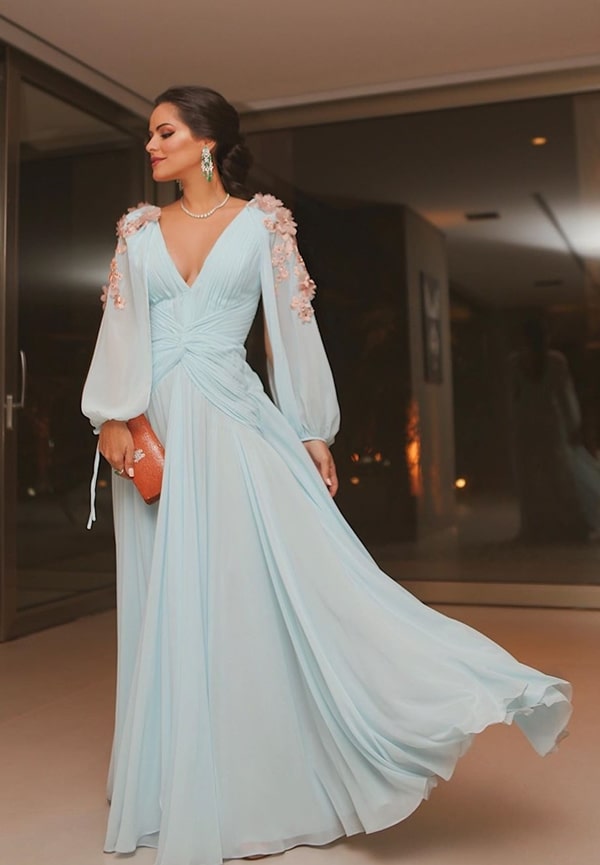 06- Layla Monteiro always muse (here only posts with dresses worn by her). The dress of the dress was made especially for the occasion by the designer Fabiana Milazzo.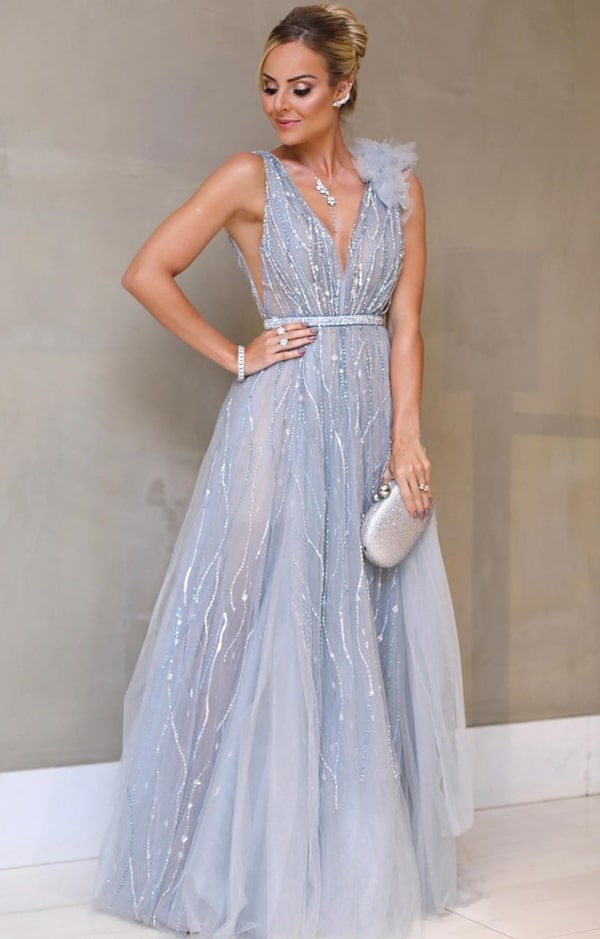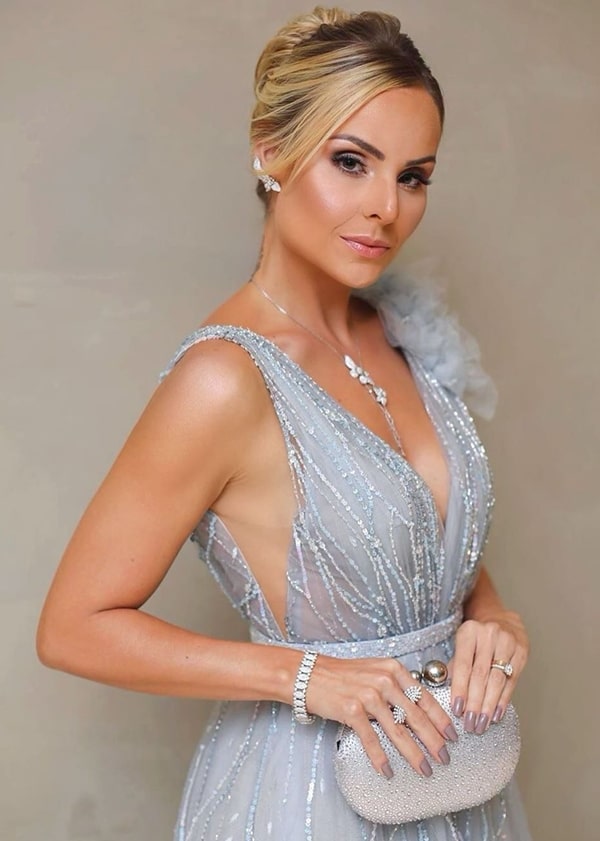 07- Another one that always gets it right is Paula Aziz (here is a post with party dresses used by her). The dress as it could not be was Fabulous Agilitá.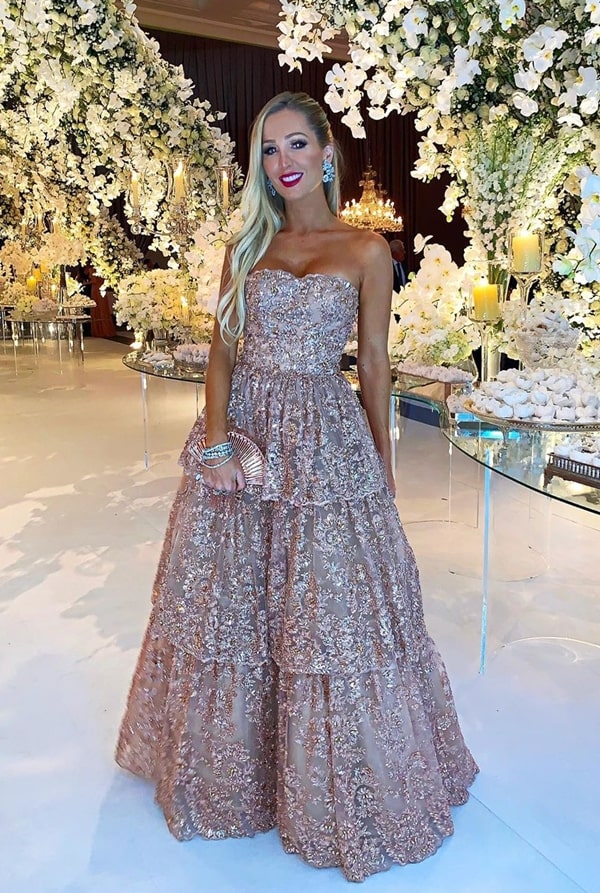 08- Lele Saddi, who at the first ceremony wore a beautiful rose dress Elie Saab, this time opted for a long silver Dolce Gabbana.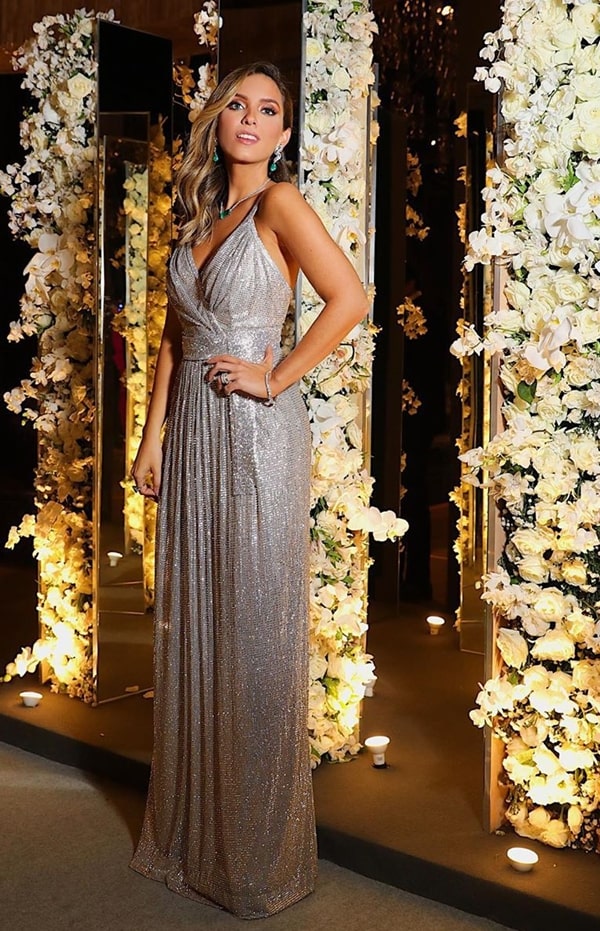 Bridesmaids of Thássia Naves and Artur
Thássia Naves chose not to coordinate the dresses of her godmothers. I recently saw that Rosemary Hattenbach, a famous wedding advisor in the United States, pointed out this as a trend in weddings: free bridesmaids to choose the color and model of the dress.