Definitely serenity blue dress for maid of honor is the dress I am most asked to post! After I fell in love with the bridesmaids (in fact the brides as they choose the color palette) I receive numerous messages asking me for help on social networks (follow me on Instagram @madrinhasdecasamento) to find models in color.
As I already made a huge post only with long light blue dresses, there are more than 100 options and with several options of blue serenity dresses, I decided to do part 2. As I always do in longer posts, I will update little by little as I find more blue serenity dress options for bridesmaids.
Blue serenity long dress for bridesmaid
01- Model with smooth skirt and embroidered top of the dress, enhancing the waist and bust, beautiful! Contact Marbô at 44-99991-0048.
02- One-shoulder party dresses (or a sleeve) are a party fashion trend in 2020. Another trend is party dresses with glitter in the fabric for the bridesmaid. This dress combines these two trends and the result is this: a stunning dress! On sale at Mariah Boutique.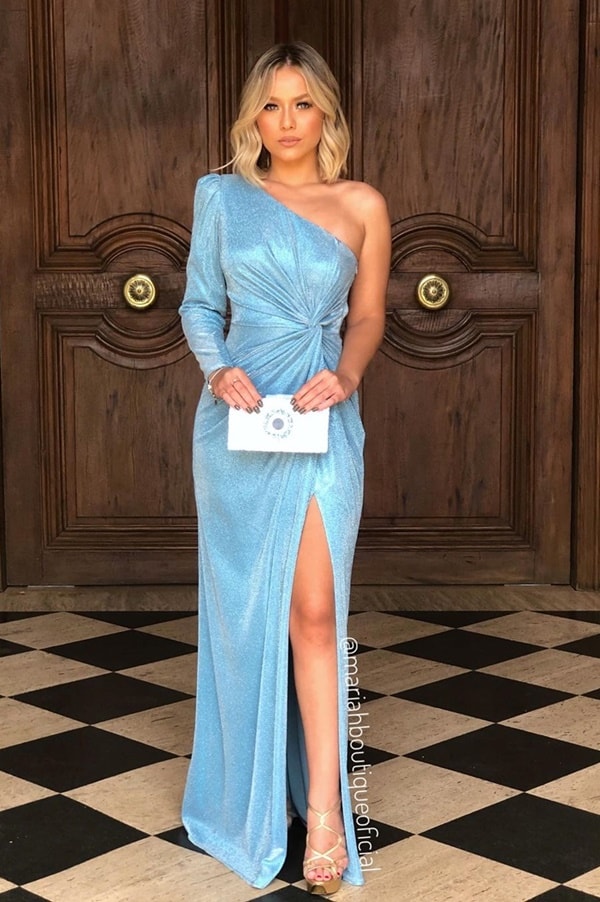 03- For the most intimate wedding bridesmaids (or during the day) a simple and beautiful model. Also from Mariah Boutique.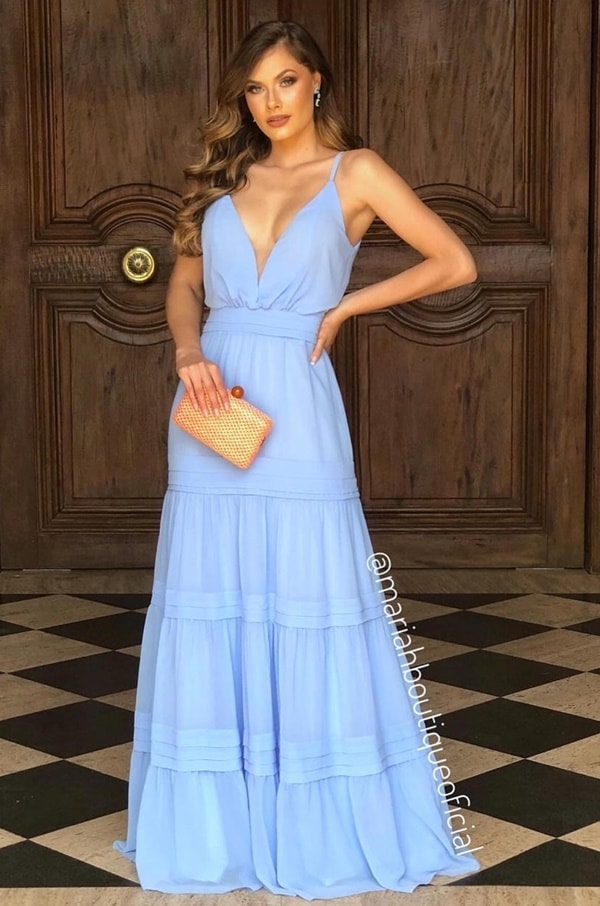 04- Another beautiful option for a serenity blue dress for a bridesmaid with sparkling fabric. This time a pleated model from Mariah Boutique.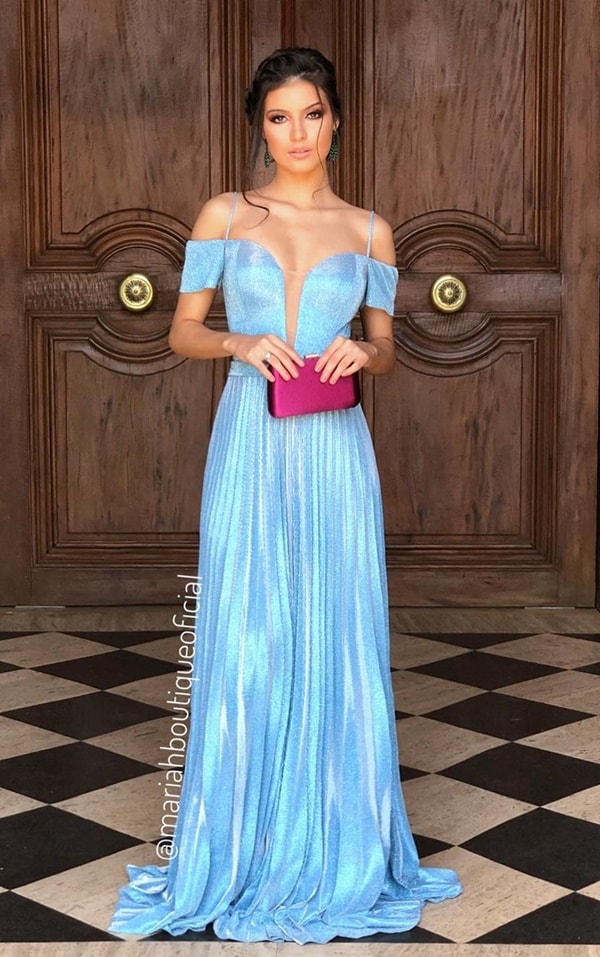 05- Template for romantic style bridesmaids. It is from the new collection of My Dress by Hadassa and you can buy it at resellers of the brand.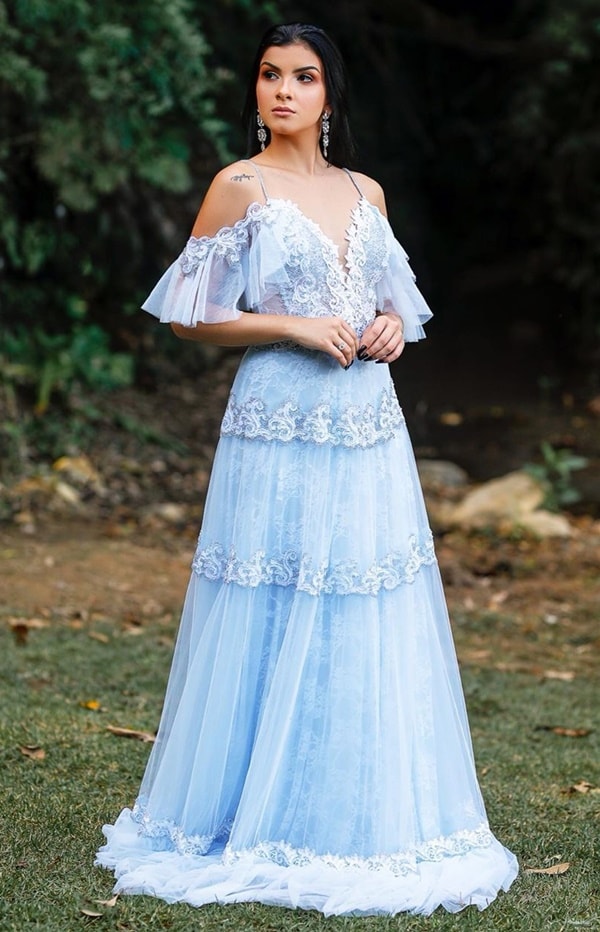 06- Long serenity blue dress with structured bodice and layered skirt. Tok Fino dress, contact no 82-988835584.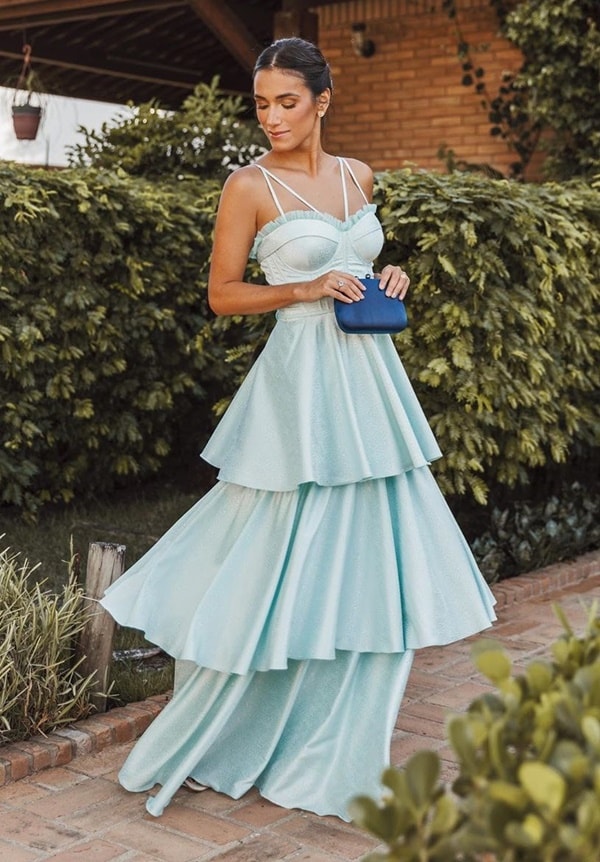 07-Model with structured bodice from Idalina Gusmão Atelier (contact no 62 983133550)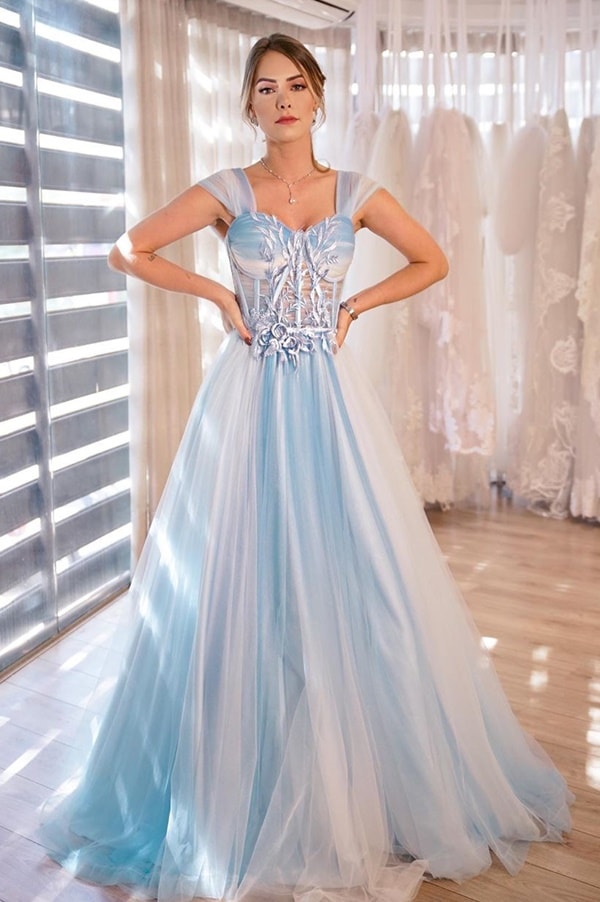 08- Blue serenity dress embroidered with strapless neckline. For sale at Blessed Ateliê, contact (21) 99437 4564.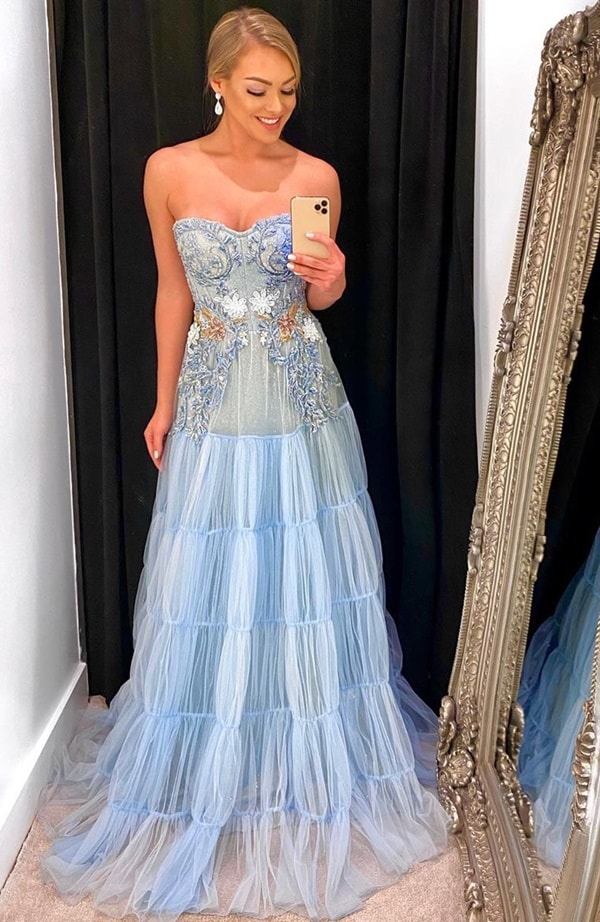 09- Fluid serenity blue dress with macrame belt and cut out at the waist. A charm for mini wedding or wedding during the day. This dress is from Sori (sold in multi-brand stores all over the country).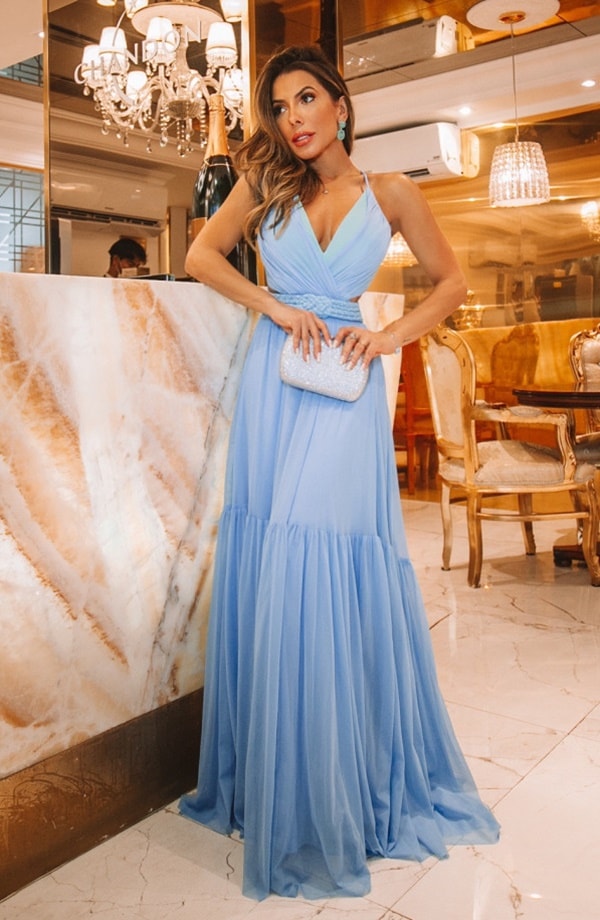 10-Blue serenity princess style dress with pocket. For sale at Livia Ribeiro store, contact 32.98882-3223.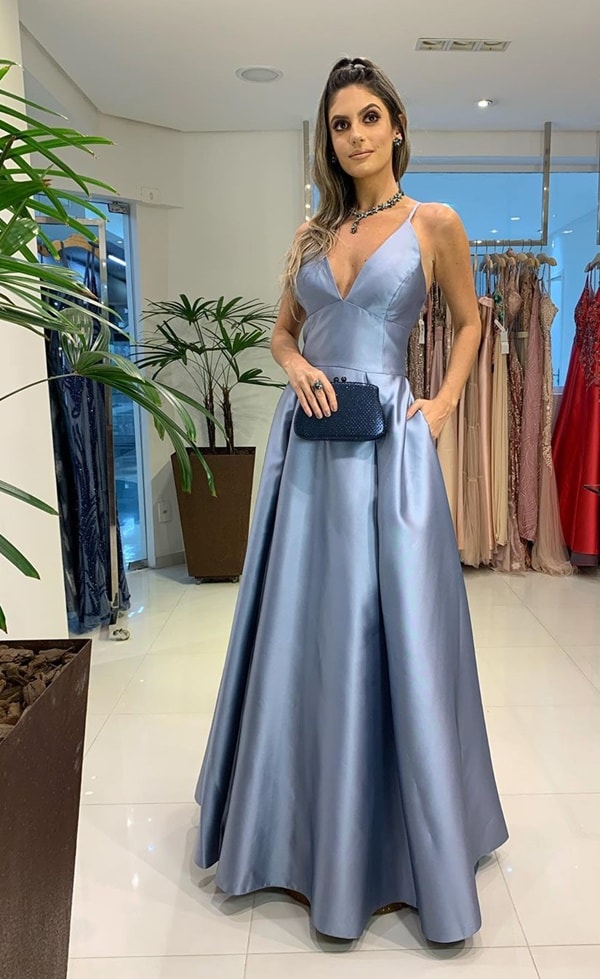 11- Princess style dress without embroidery and structured bodice. Marbo dress, contact 44-99991-0048.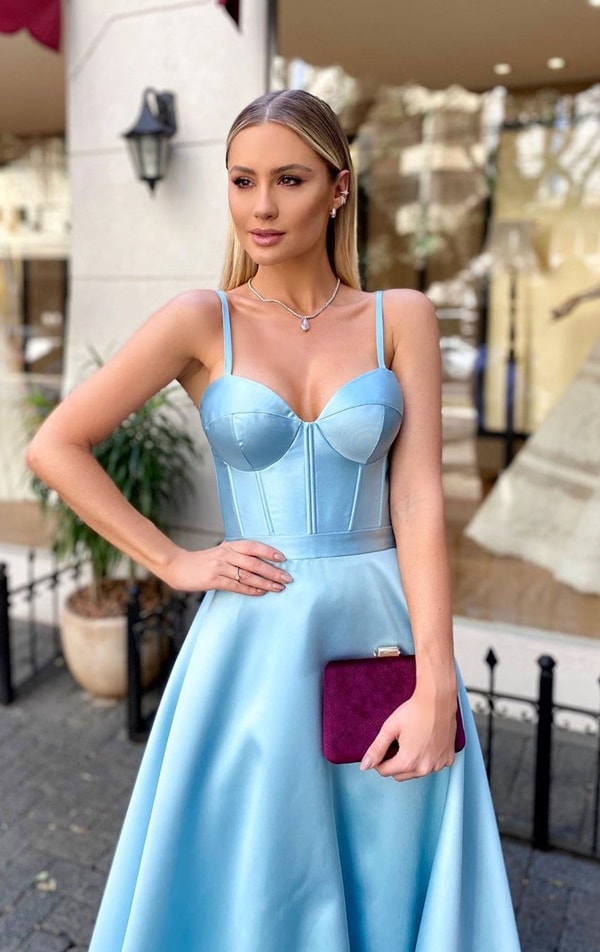 12-Long serenity blue dress with embroidered skirts and bodice. For sale at Tok Fino, contact 82 988835584.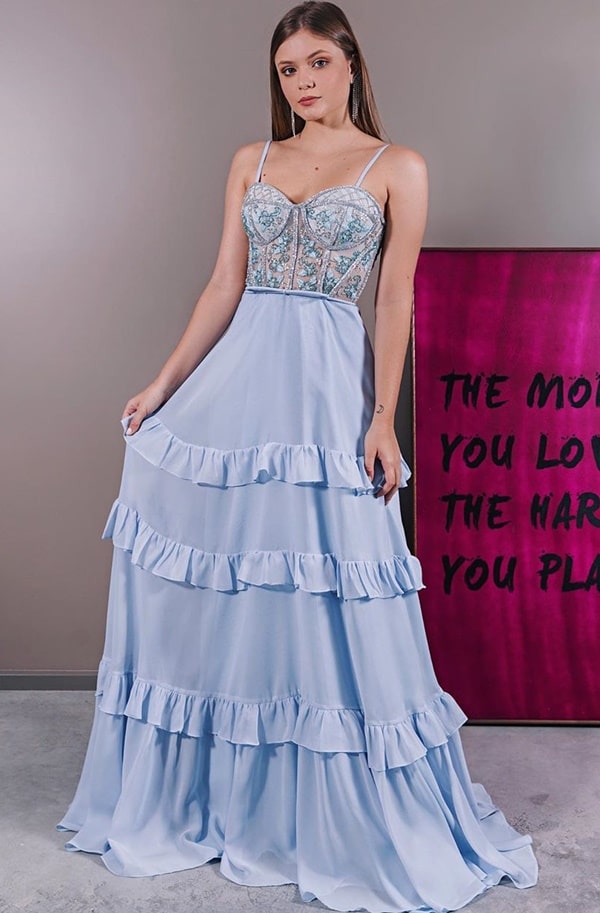 13- Greek goddess style! On sale at Mariah Boutique.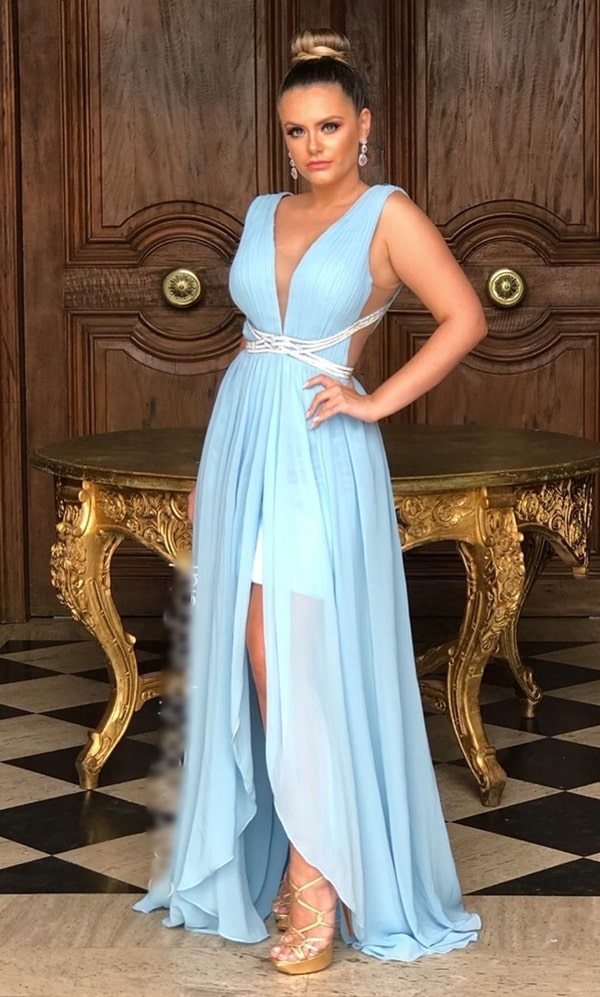 14-Fluid serenity long blue dress with long sleeves, beautiful! For sale at Closet da May, contact (62) 99665-5619.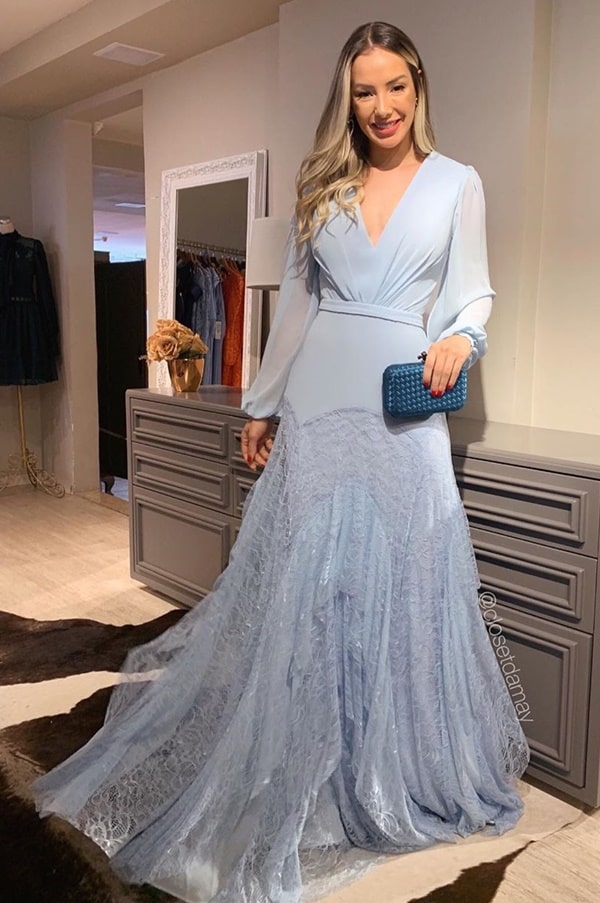 15- I think this serenity blue dress is beautiful for a bridesmaid at night, or a more sophisticated wedding in the countryside! For sale at Livia Ribeiro store (contact 32.98882-3223).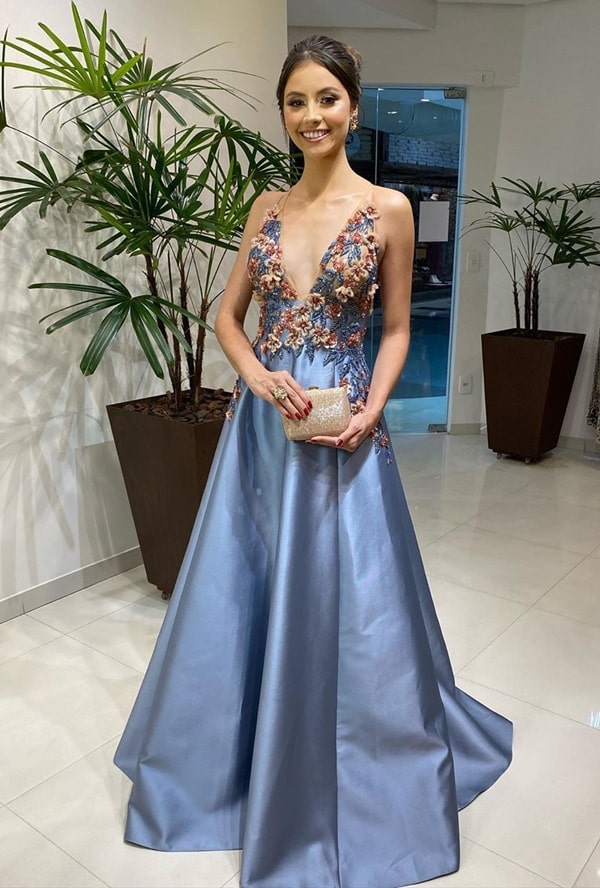 16- Long one-sleeve lurex dress. Dress from Master Dress Ateliê, contact no 24 988119332.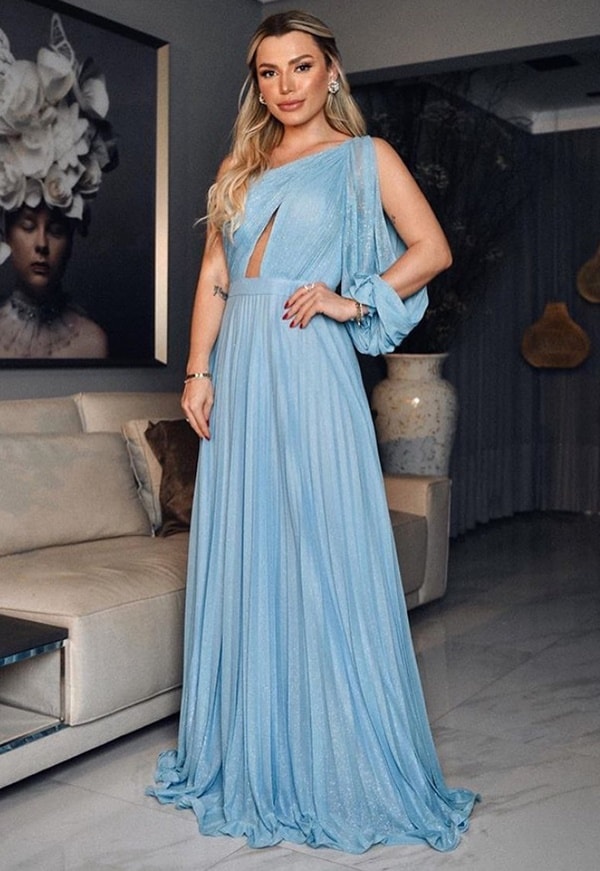 17-Long serenity blue dress with deep neckline and embroidery in line. For sale at Blessed Ateliê, contact (21) 99437 4564.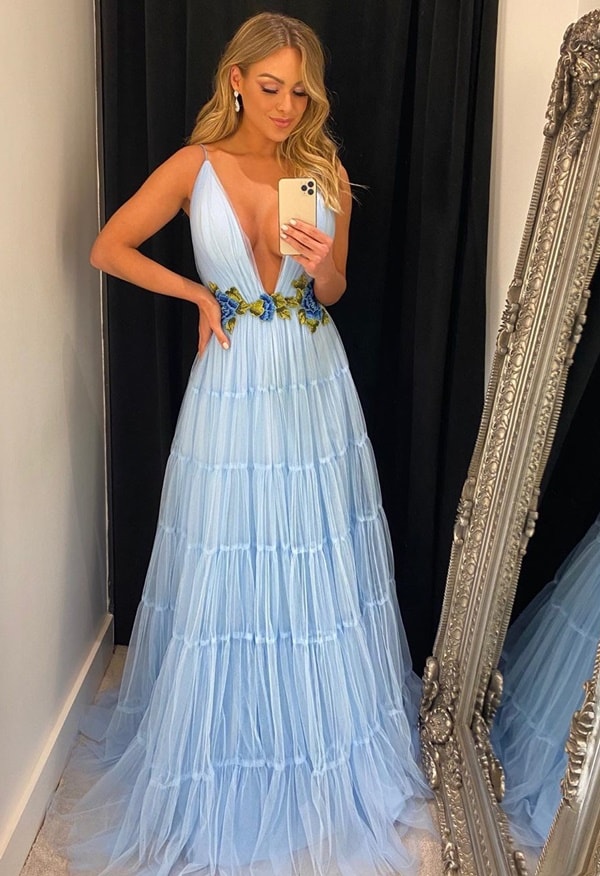 18-Long dress with layered skirt (this model has been quite successful). Available for rent at Vestida by Bia, contact 11 973343322.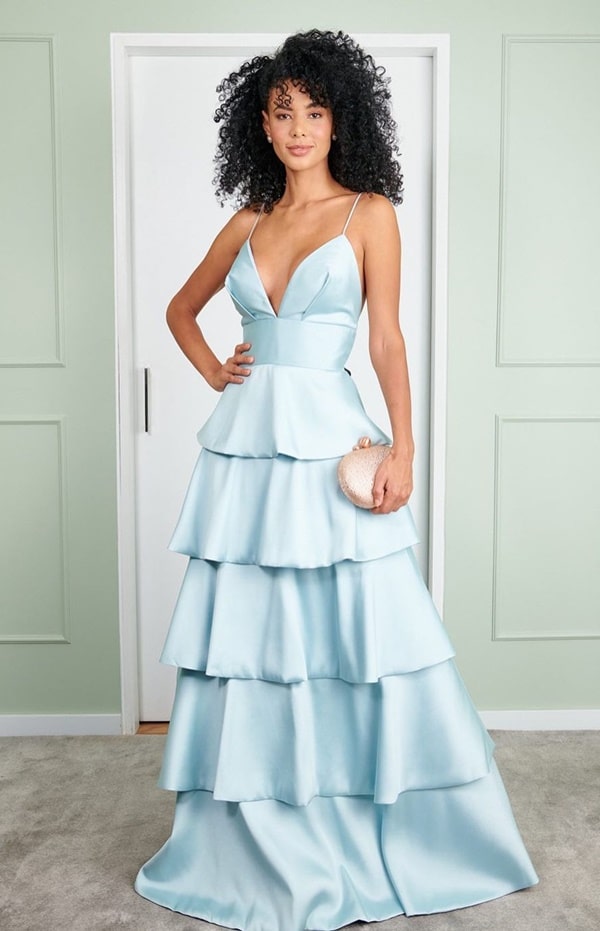 19- Long dress with marked waist with belt made of the same fabric as the dress, structured bodice and ruffles on the skirt. On sale at Mariah Boutique.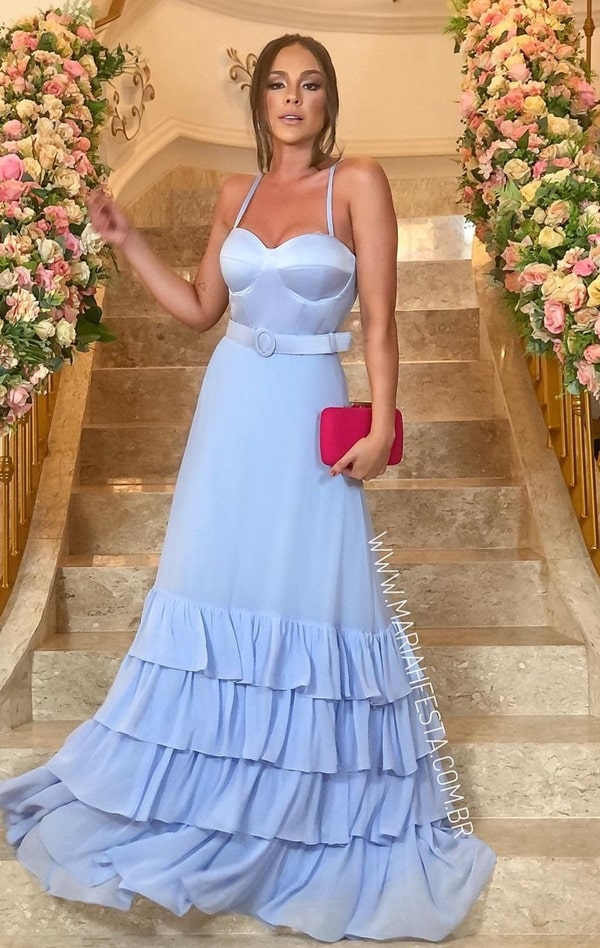 20- Dressed exactly in serenity blue (the other shades are variations of the palette)! Dress from Master Dress, contact 24 988119332.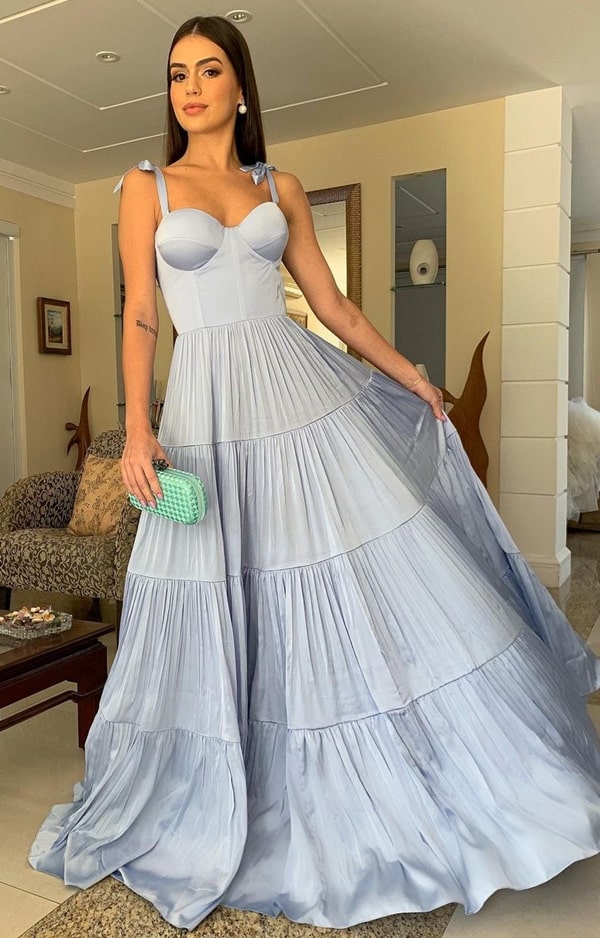 While they are updating the post with more news be sure to check the post I made with over 100 options of long dresses in various shades of light blue from the blue serenity palette for bridesmaids!