Dressing for a bridesmaid in the country may seem complicated but it is as simple as dressing for a church wedding, just be aware of some details. Just as in more traditional weddings, the dress for wedding in the field (farm) must obey that rule of not exaggerating the brightness especially if it is during the day.
Personally I love princess style dress for maid of honor in the countryside. I think it's a place that holds the volume and glamor of the party dress with the wide skirt. Currently most brides have chosen to define the color of the bridesmaids' dresses, but in the case of leaving it free, I like more intense and vibrant tones. Another thing that depends on the bride's release but that can be very cool is the use of a printed party dress. If the print is floral then even better!
As in foot-in-sand weddings, bridesmaids, mothers and wedding guests in the countryside should be attentive to the shoe: as the terrain is uneven the ideal is the use of thick heels to avoid the risk of sinking into the grass. Another detail to be noted is that at dusk the weather usually gets cold in the field, be aware of that when choosing the dress.
Country bridesmaid dress: selection of long wedding dresses on the farm
01- The actress Luma Costa in princess style dress with visor.
02- Thássia Naves always beautiful! The romantic style dress with structured bodice and ruffled skirt is by Hingrid Sathler.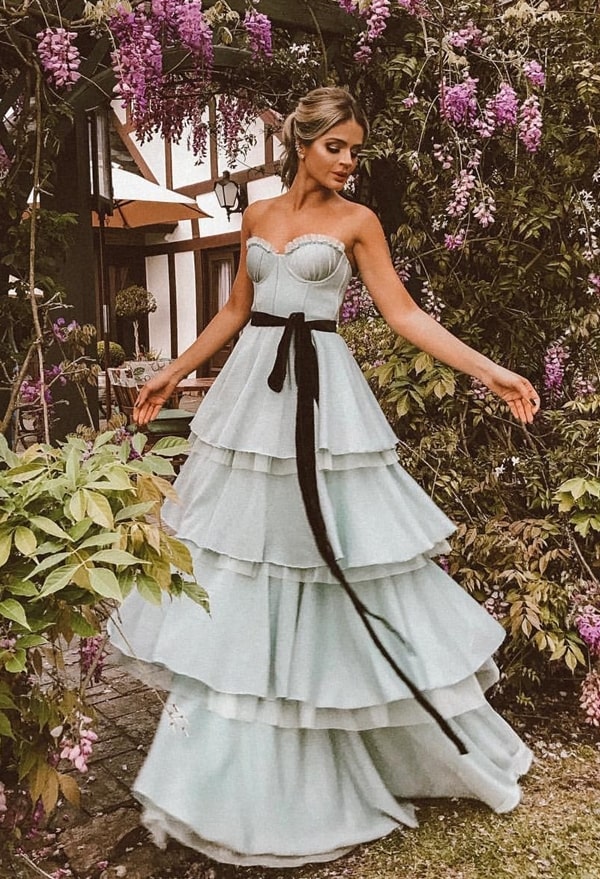 03- Aymme beautiful at a wedding in the dress field of Atelier Barbara Melo.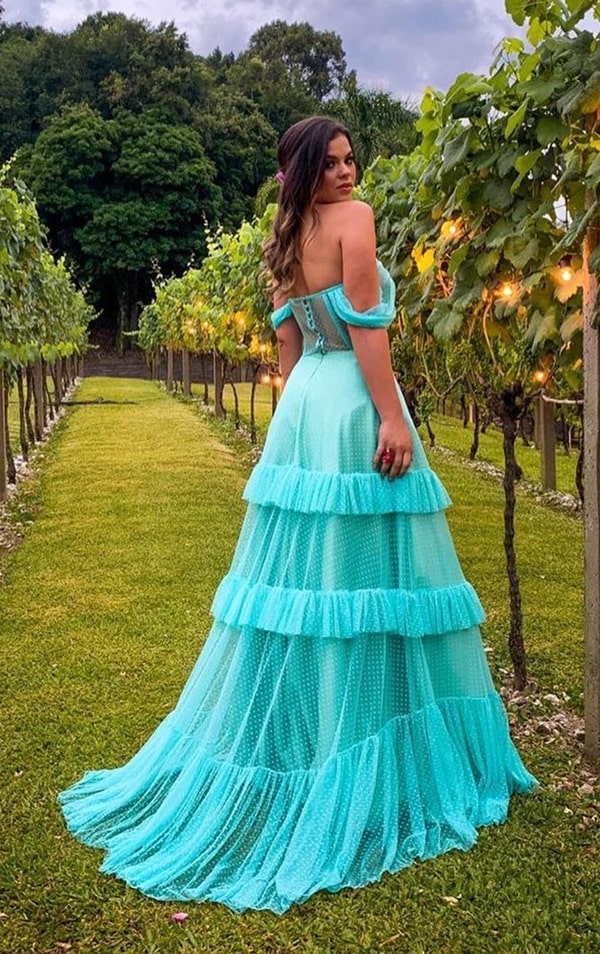 04- Princess style dress with floral print. I loved the nude bottom dress with flower print in shades of pink! Bless Concept dress.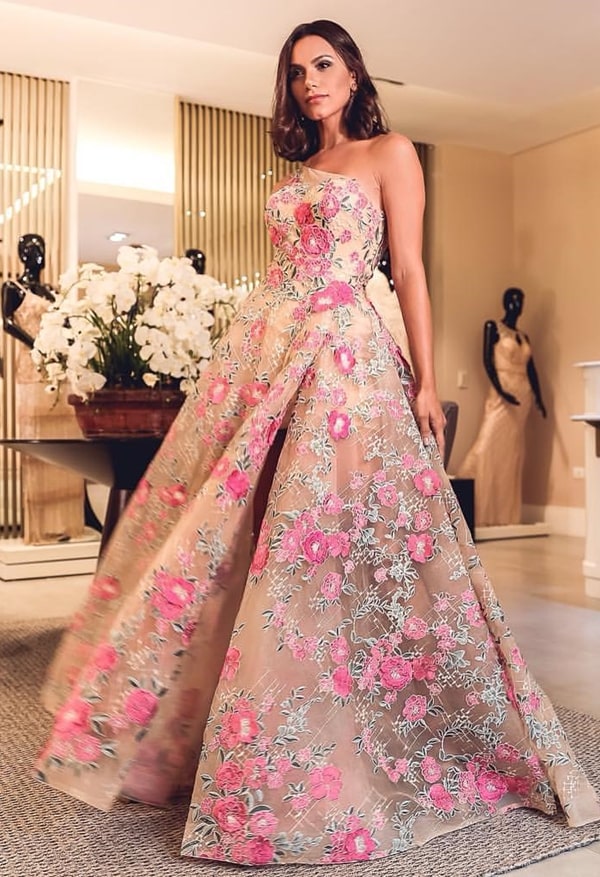 05- Fuchsia dress with very wide ruffled skirt, great! Bless Concept dress.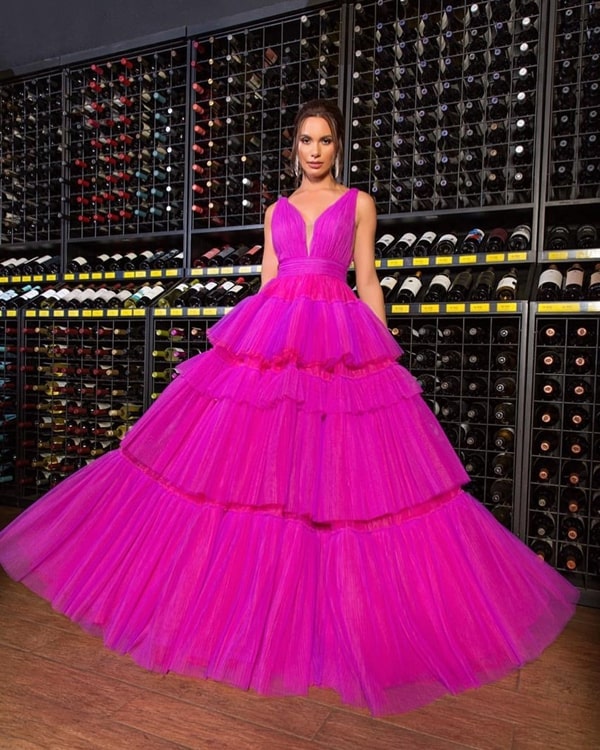 06-Mayra Bittar stunning dress by Idalina Gusmão Atelier (contact (62) 98313-3550).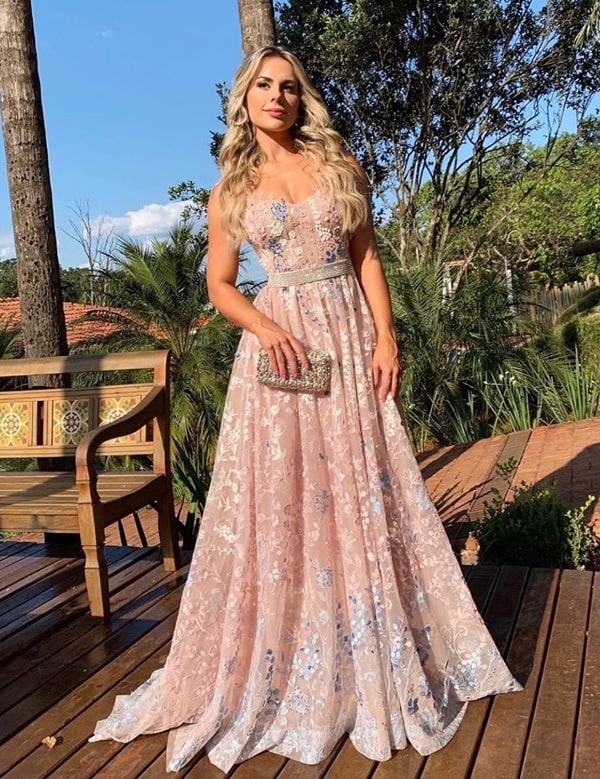 07-Another one from Luma Costa, this time in a nude tone dress with ruffled skirt, a charm.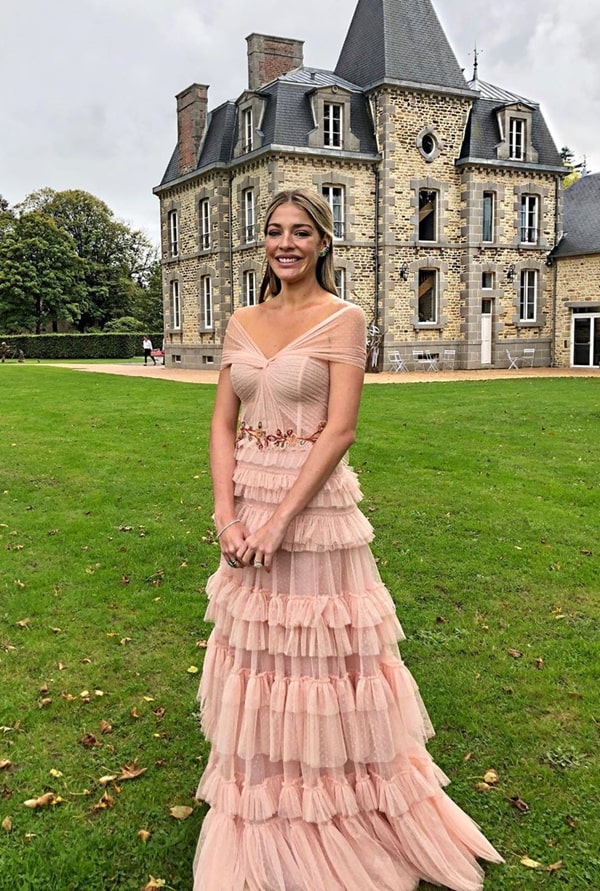 08-Trio of dresses making a compose including dress with floral print in the tone of the palette. Maison Look dresses, contact Whats (83) 98787-2970.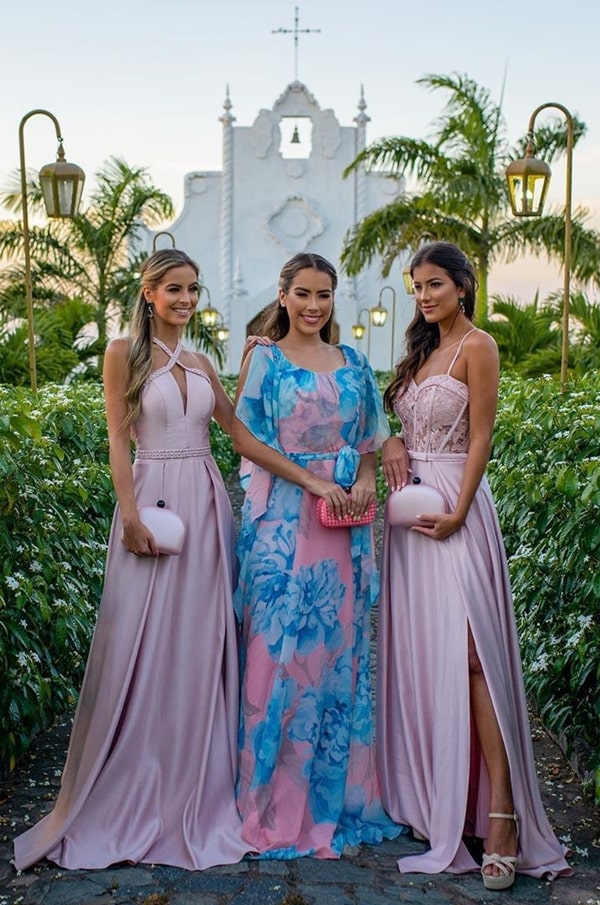 09-Nathália Rezende in a beautiful princess-style pink dress with a Brukki slit, contact 62-995773901.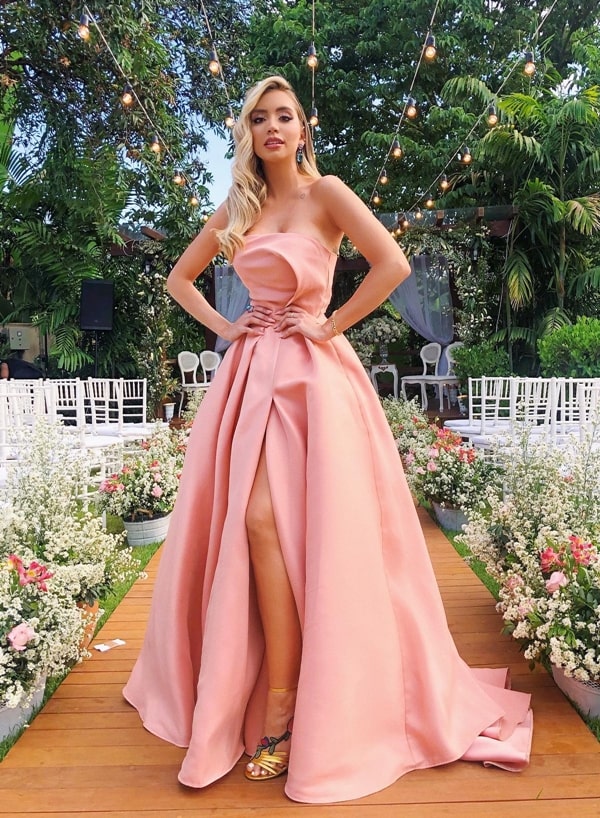 10-Another party dress inspiration via Thássia Naves. This time in a blue tiffany dress by Leticia Manzan.
11-Beautiful option for those who prefer pastel colors. Bless Concept dress.