One-shoulder dress is only mentioned as one of the party fashion trends in 2020. The asymmetrical model has been gaining prominence in recent months and it is already possible to find beautiful one-shoulder dresses in party fashion stores, mostly for bridesmaids and bridesmaids. invited.
As the idea here is to help you in the search for the perfect party dress, I made this selection and took the opportunity to also include one-shoulder, midi and short dresses (in addition to the long ones).
Long models for bridesmaids and guests
01- Mama Castilho wearing a draped party dress with a slit. The dress was made to measure by the studio Luciana Collet Couture, contact no 11 3774 4571.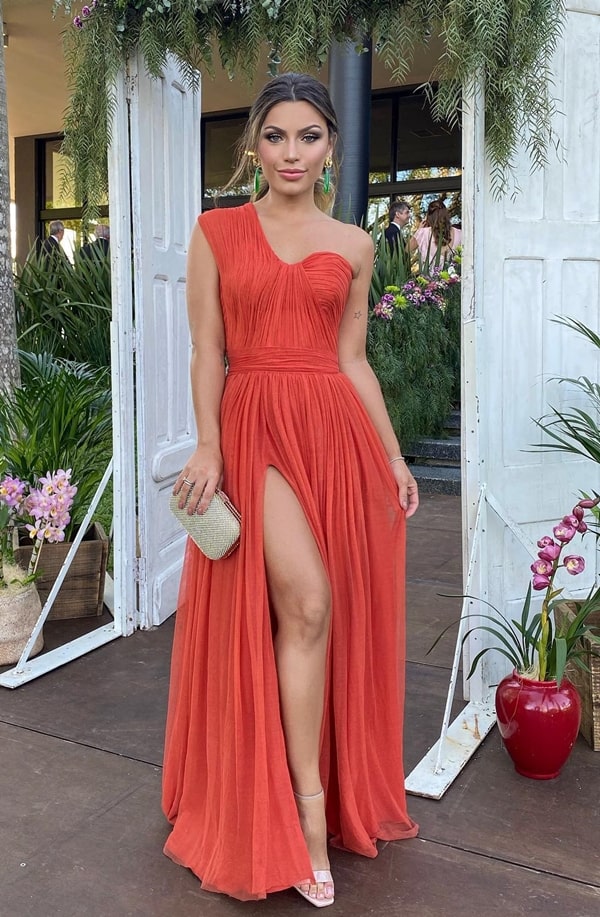 02-Pleated serenity blue dress. For sale at Maison Look, contact (83) 98608-1008.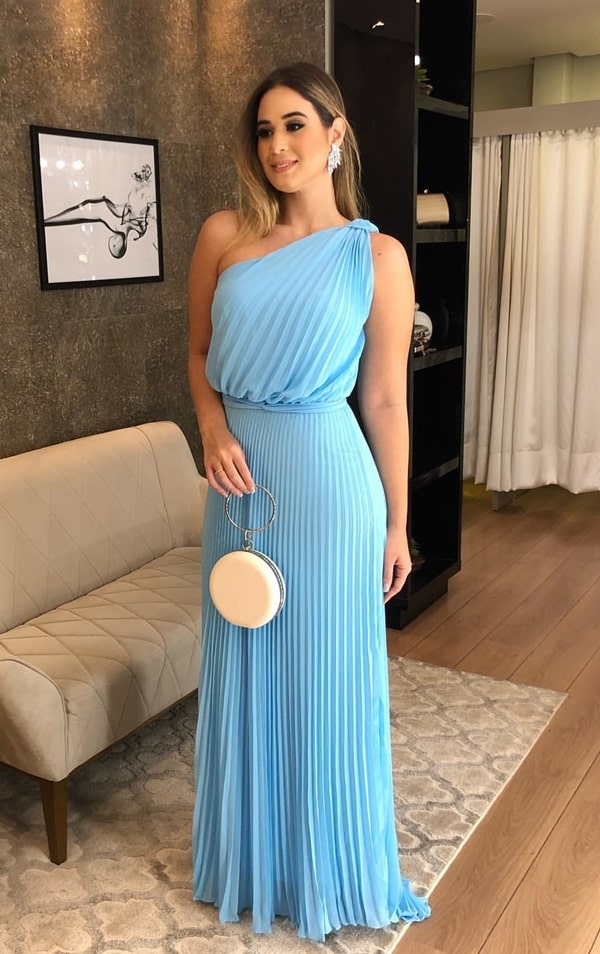 03- Fesperamor plus size dress.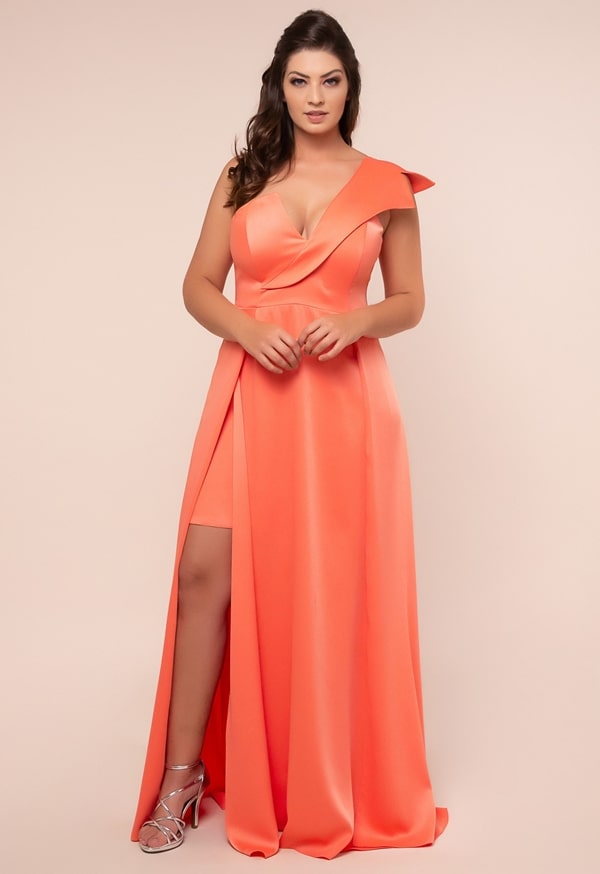 04-Princess print dress. Bless Concept dress.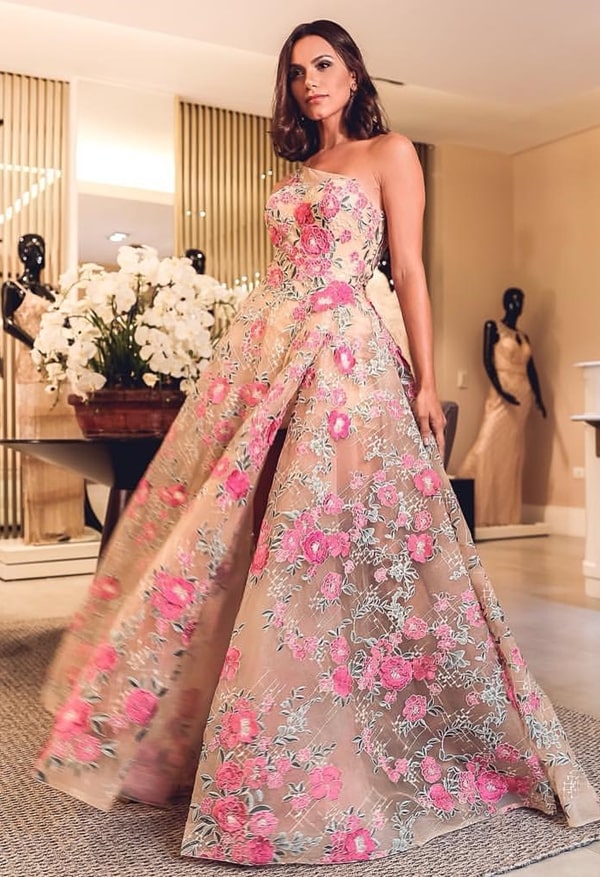 05- Marcela Tranchesi beautiful at a beach wedding with a draped one-shoulder dress. Dress by Eduarda Galvani Atelier (contact no 51 99718-9528).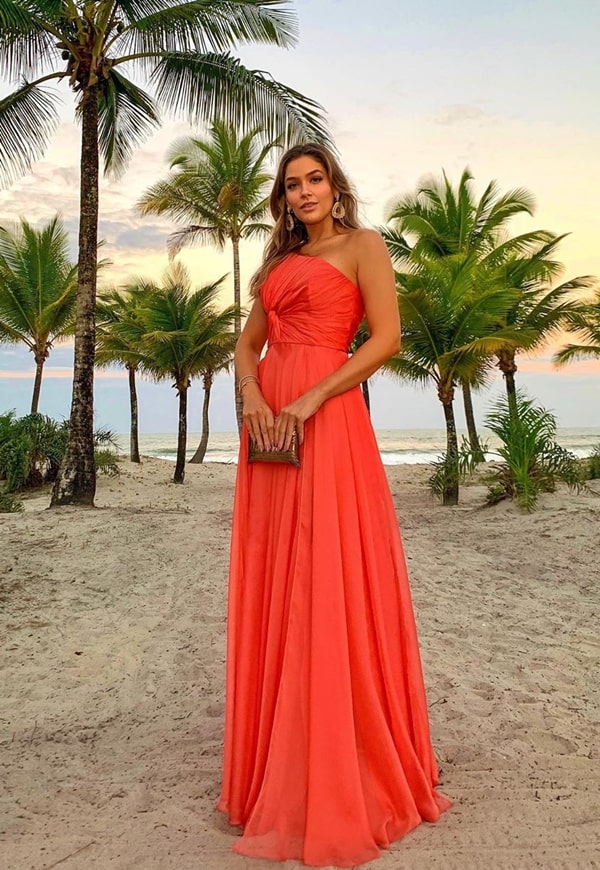 06-Dressed in this summer green tone! For sale at Maison Look, contact (83) 98608-1008.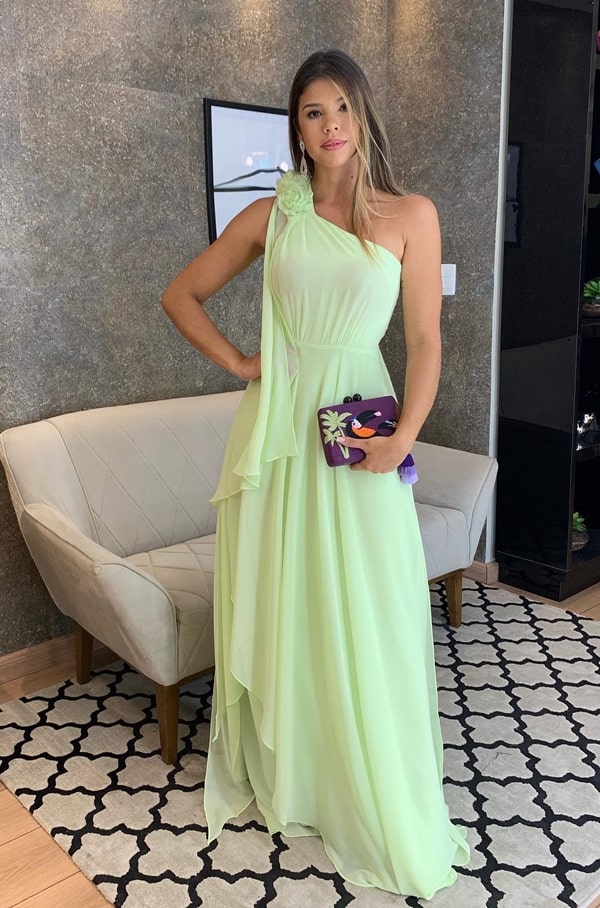 07- Dress with only a long sleeve. Available for rent at My Closett By Cris, contact (85) 3121-2777.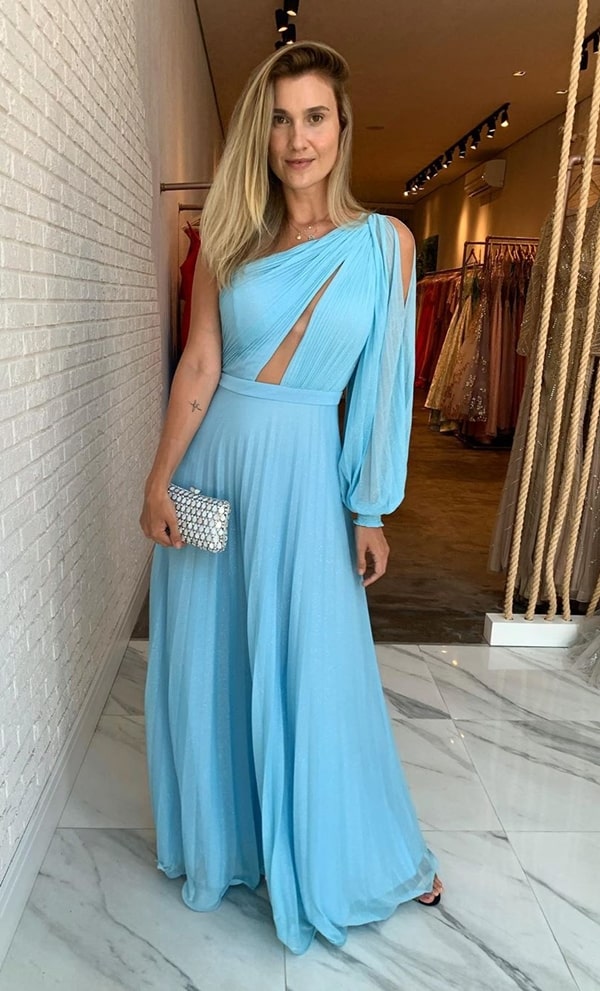 08- Monique Alfradique in one-shoulder dress with lace, super charming. Dress made by the studio Lethicia Bronstein.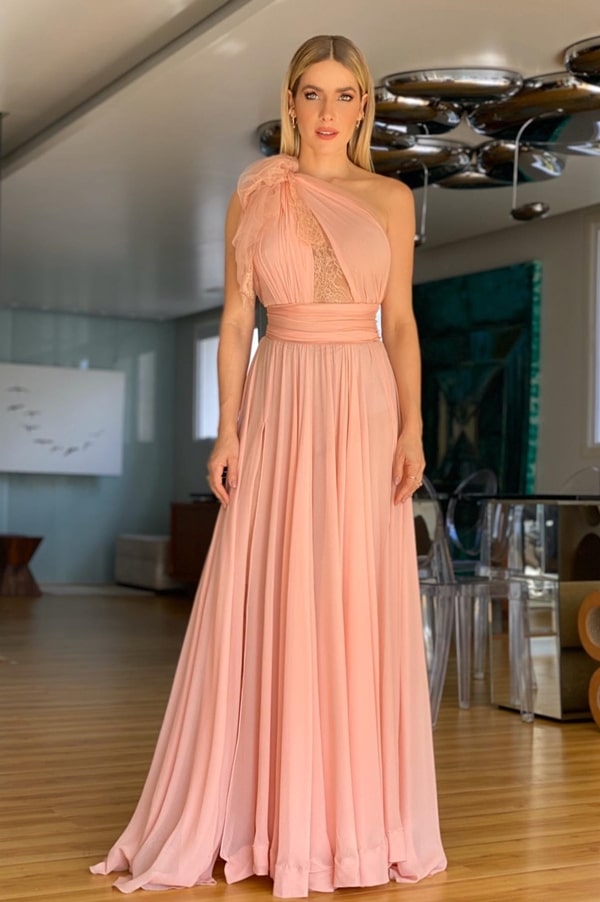 09-Rose dress. For sale at Maison Look, contact (83) 98608-1008.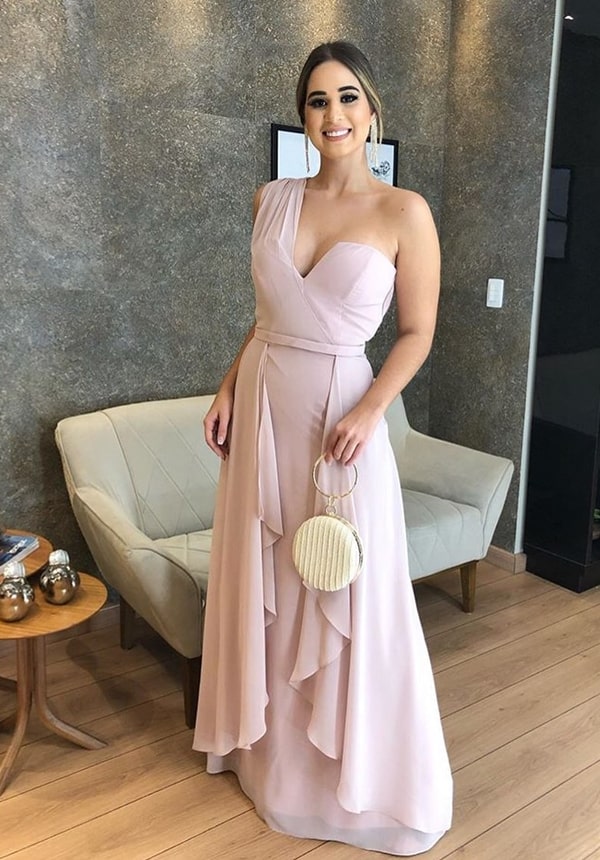 10-Green one-shoulder dress with frills on the sleeve, very romantic and feminine (perfect for bridesmaids). For sale at Cristina Acedo store, contact 19 99795 8003.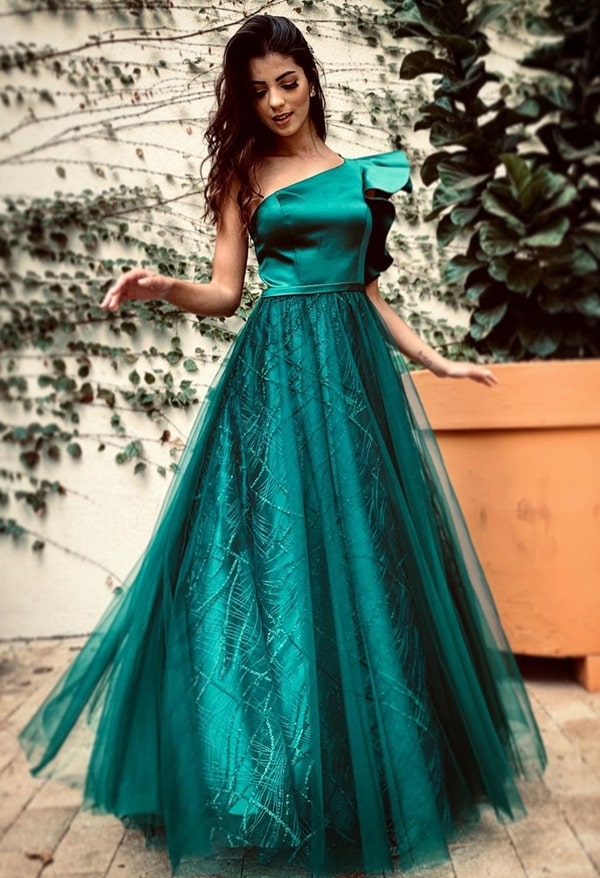 11- Fuchsia dress with a kind of cape. The dress by Vanessa Abbud was worn by the influencer Luisa Accorsi at the wedding of Thássia Naves.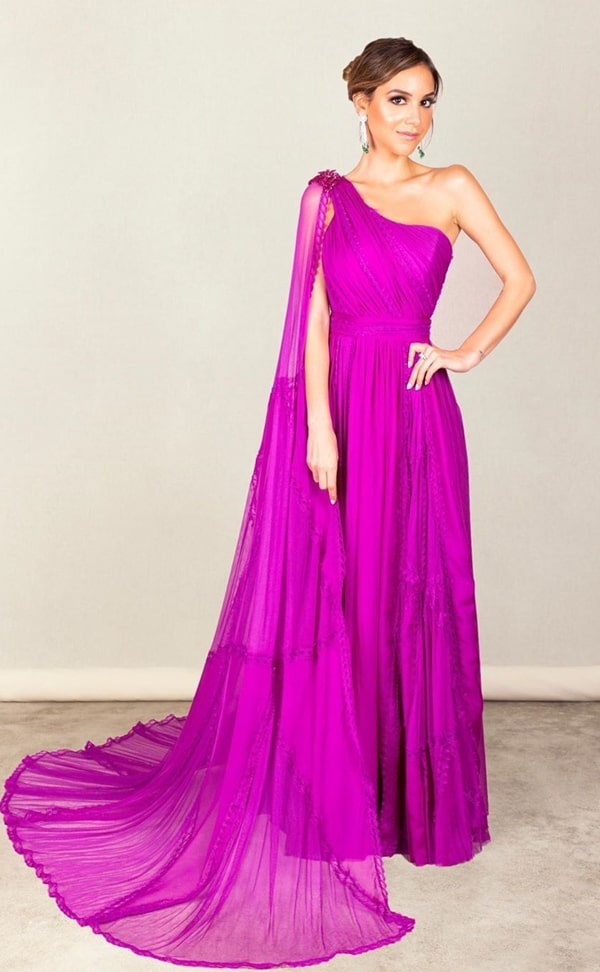 12- I love the one-shoulder dresses that are just looser, it looks like a Greek goddess. For sale at Maison Look, contact (83) 98608-1008.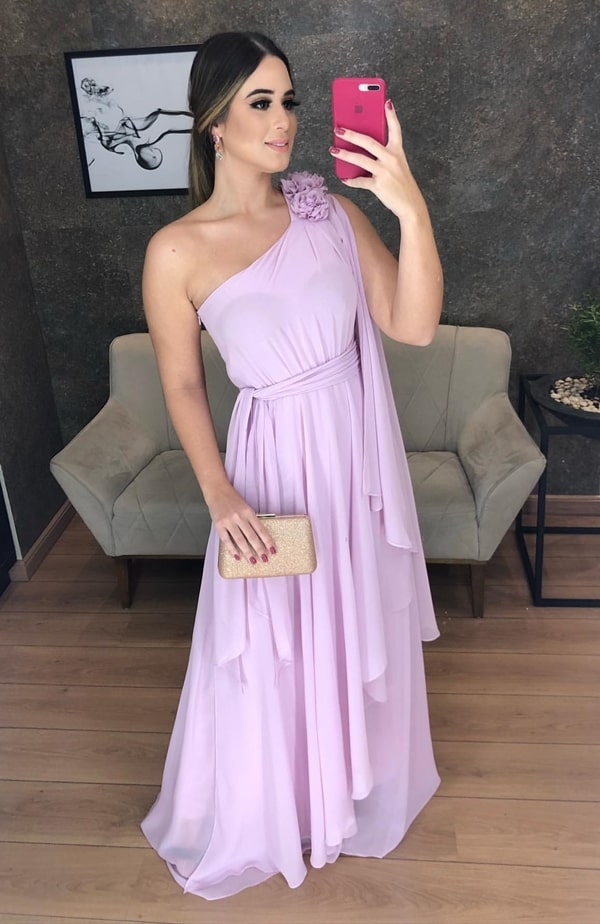 13- One-shoulder printed dress. For sale at Maison Look, contact (83) 98608-1008.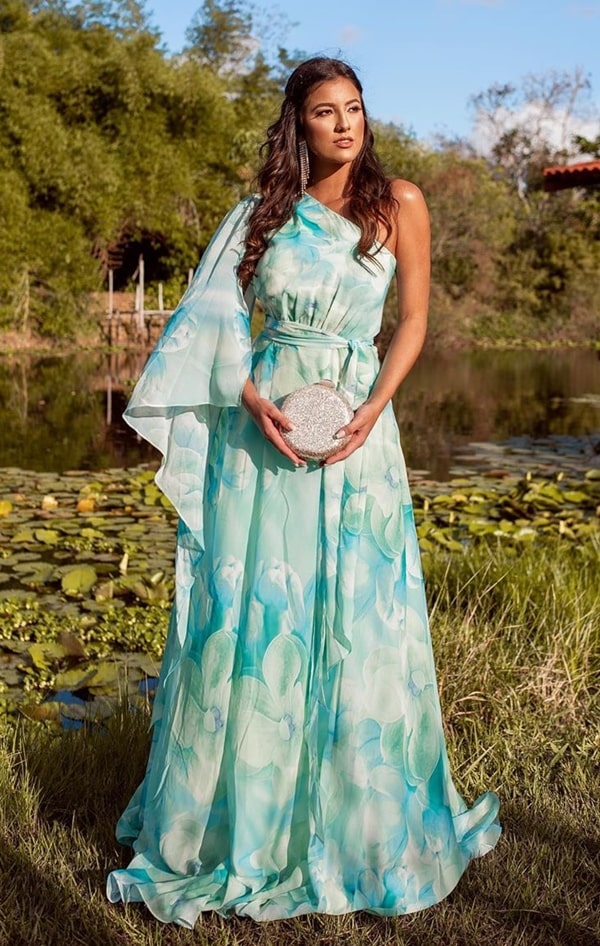 14-Dress marsala justinho, for sale at Maison Look, contact (83) 98608-1008.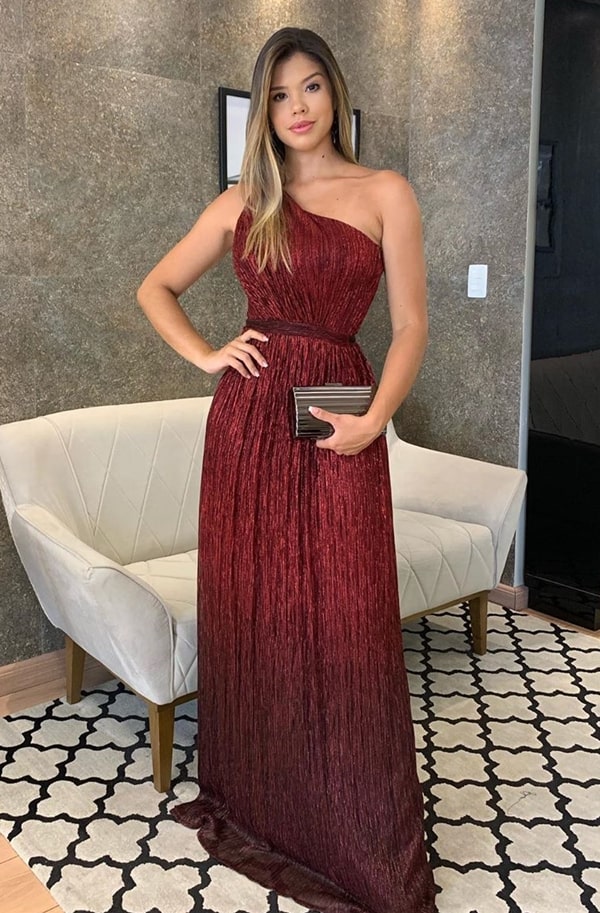 15-Emporio NM rose dress (contact (31) 99855-0216).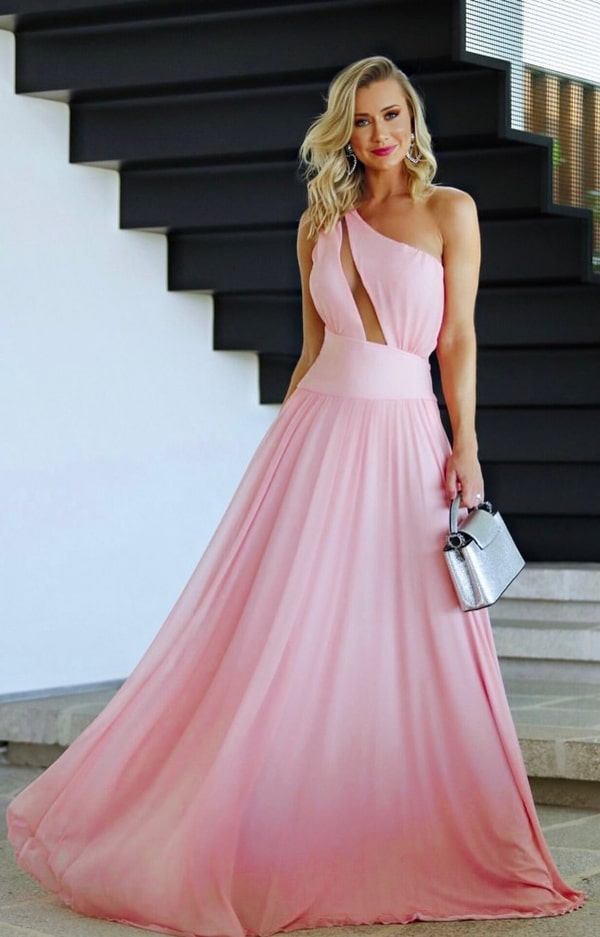 16- Lele Saddi wearing a gold party dress with a tulle shoulder (the model is so delicate that it is almost imperceptible)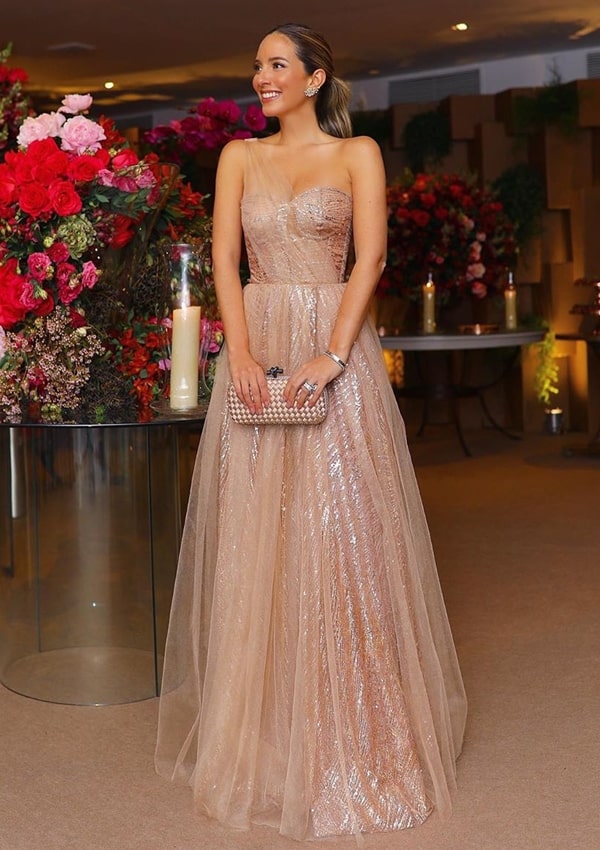 17- Pink dress with a slight shine and twisted at the waist. For sale at Closet da May, contact (62) 99907-8090.,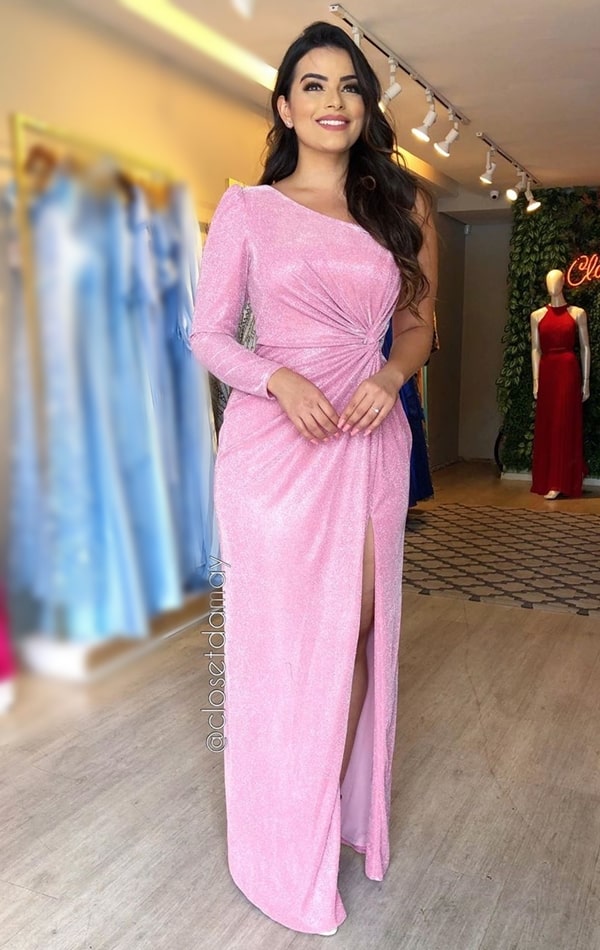 18- Ana Paula Siebert Justus in a beautiful blue dress with slit by Samuel Cirnansck.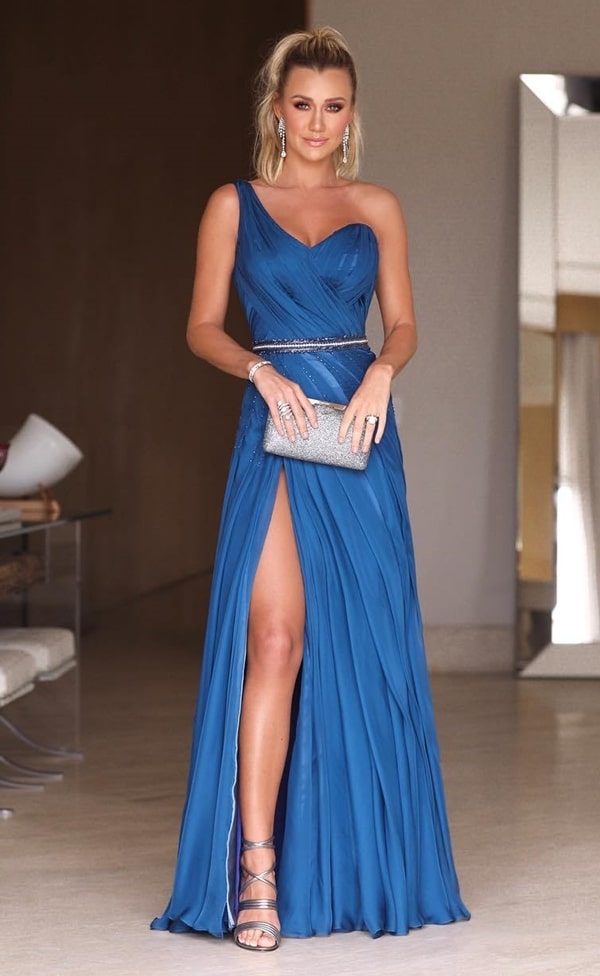 19- Guests can dare a little more. A good option is to invest in dresses with transparency or slits. Like this Vivaz dress (for sale in multi-brand) worn by Juju Norremose at a wedding.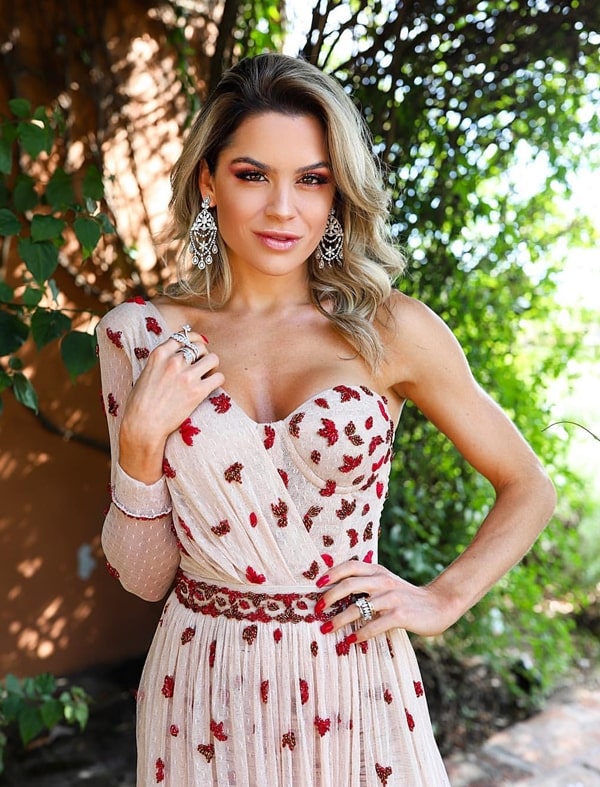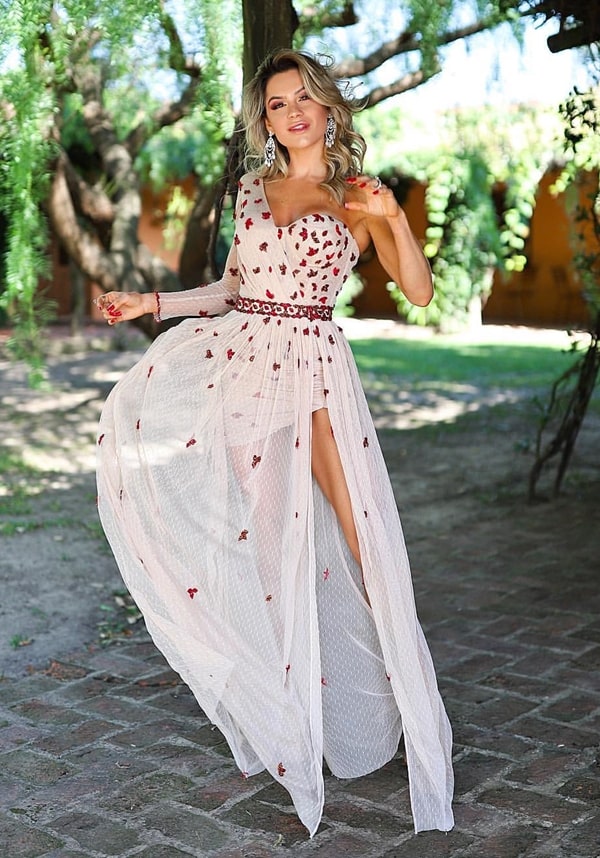 20-Gold one-shoulder dress with a slight sheen in the fabric and a super slit. On sale in Tugore.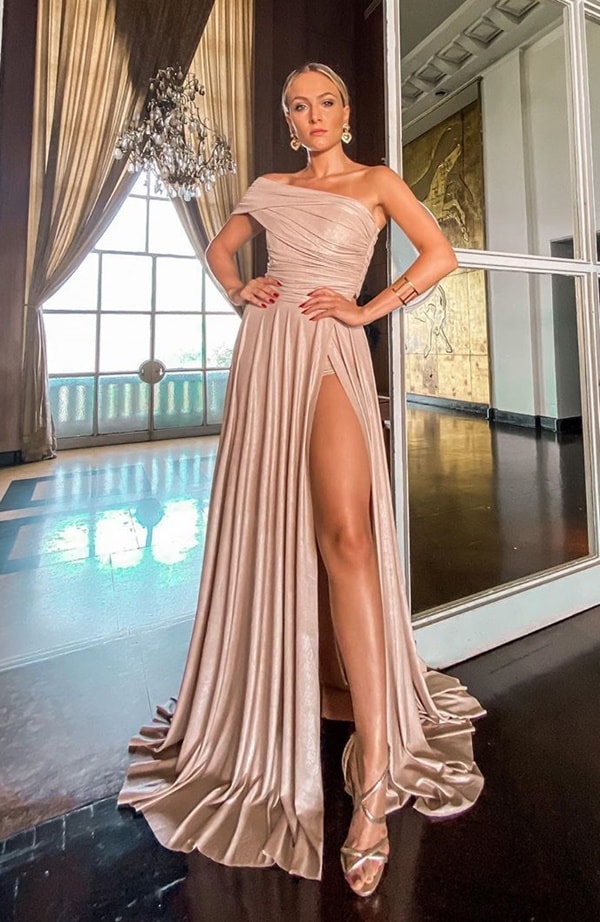 21-Inspiration: imported model in fuchsia color (great trend for bridesmaids).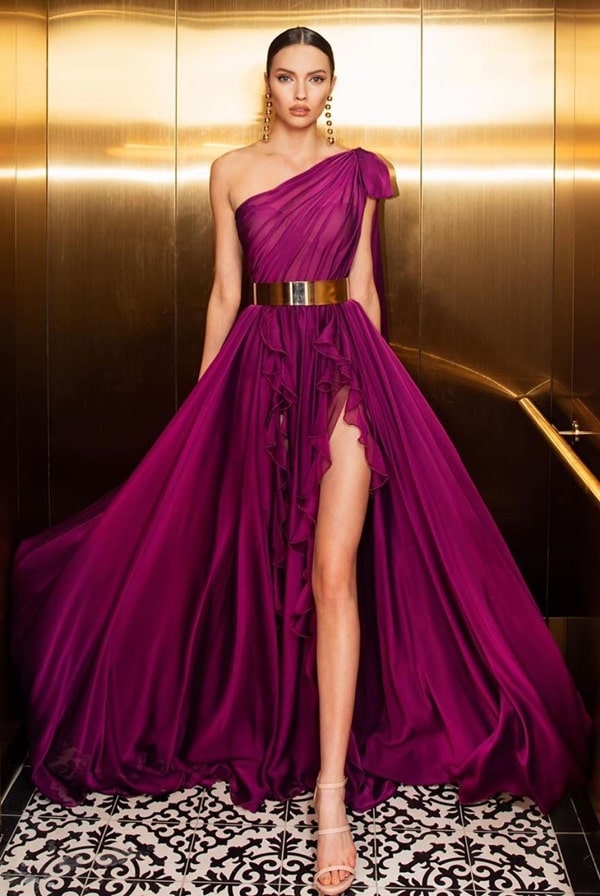 22-Fuchsia long pleated dress, beautiful! Dress by Sori Fashions.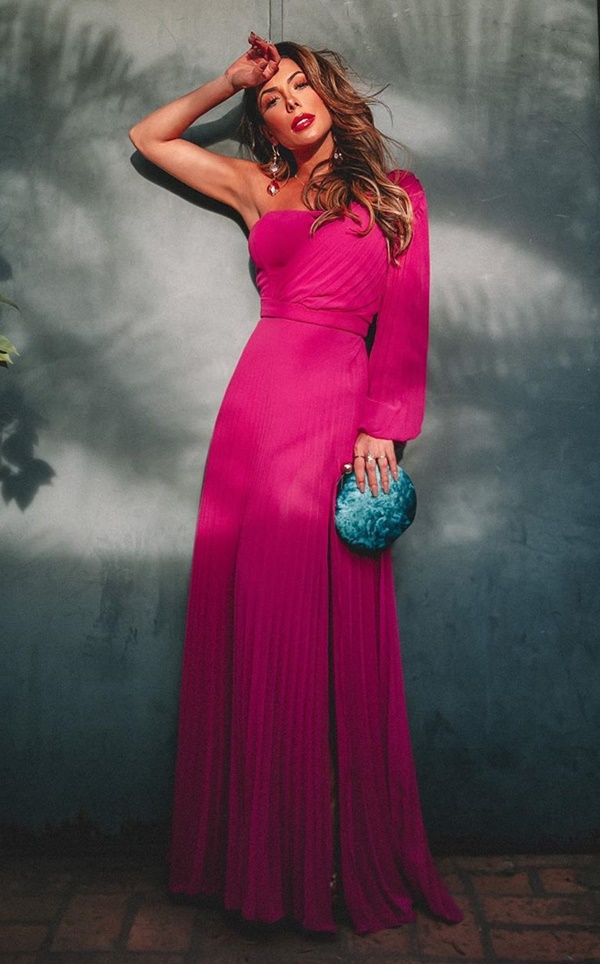 23- Beautiful green model from Mariah Boutique! sales for all Brazil on Whats App (17) 991552065.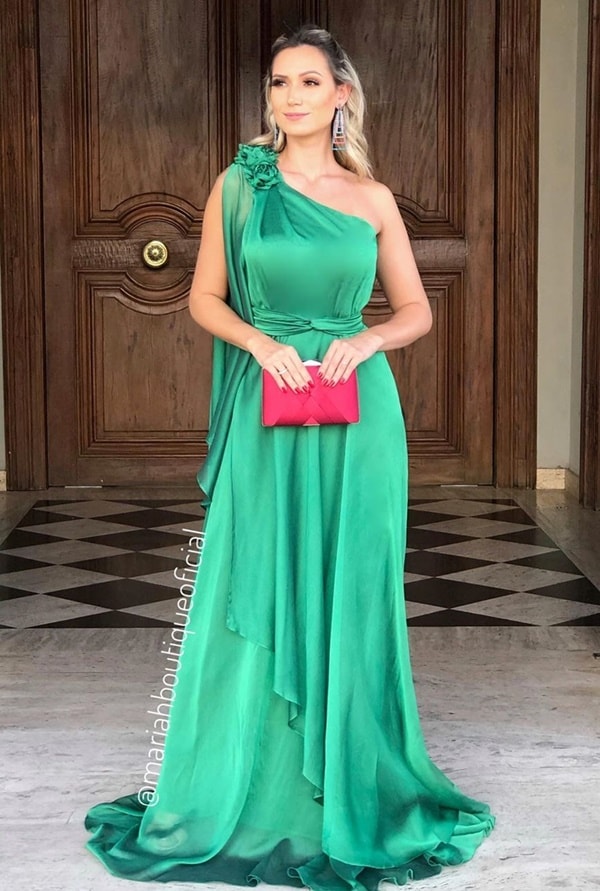 One shoulder short midi dress
01- Pink midi dress all embroidered in sequins, beautiful! In this post only with midi party dresses you have a photo of this same dress but in gold.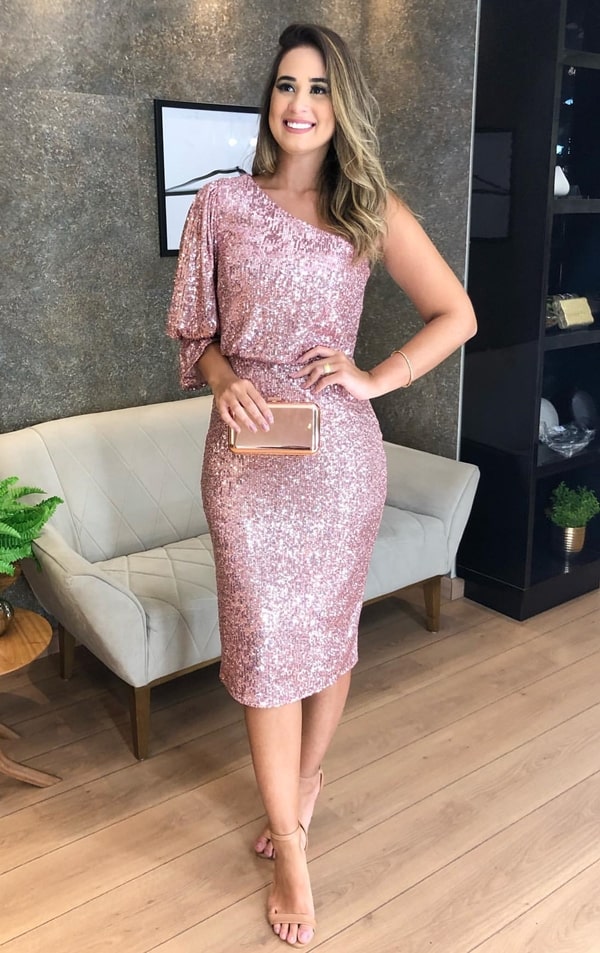 02- Short pink dress with puffed sleeves. Super 80s!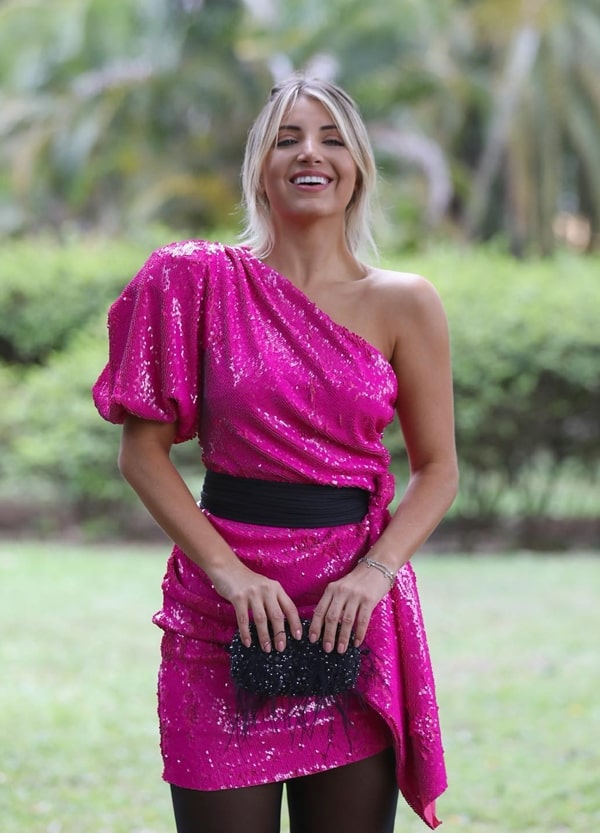 03-Midi dress in a super elegant and sophisticated model. By Isabella Narchi, contact no 11 99694-4402.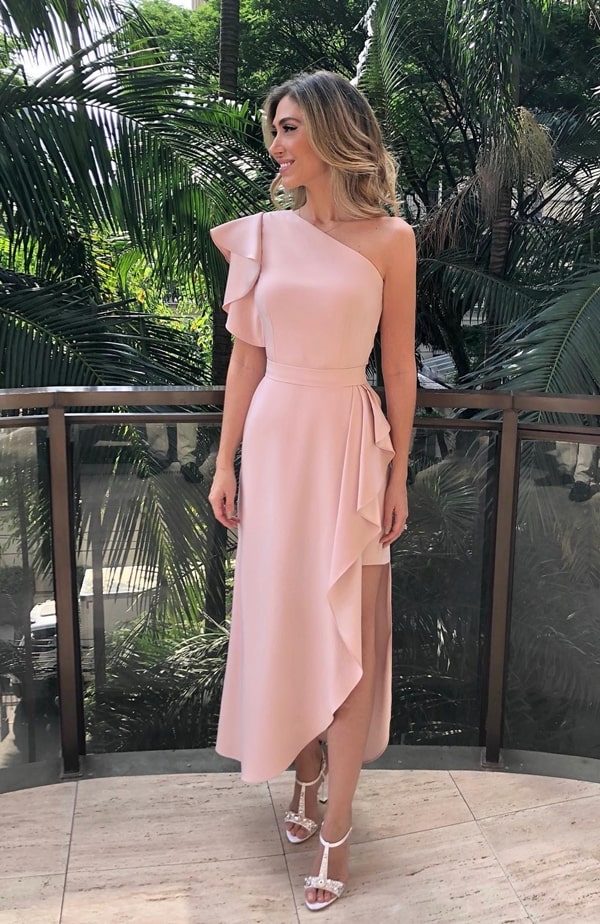 I will update the post with more dress options in the coming days. In the meantime you can check out all the trends for party dresses in 2020 in this post.