Hairstyle with natural flowers are perfect for brides! As I am the type who loves flowers, I believe it matches weddings at all times and locations. However, hairstyles with natural flowers are especially suitable for outdoor weddings and mini weddings (two trends in weddings in times of pandemic).
For those who chose to only perform the civil wedding for now, wearing a hairstyle with natural flowers is a beautiful way to be extra careful with the look of the civil wedding in a delicate and super romantic way.
Hairstyle with natural flowers besides being a light and romantic option, it can also be quite economical depending on the chosen flower. The only concern when choosing the flowers for the hairstyle is to choose flowers that are resistant and that remain beautiful throughout the time of the ceremony and party. Luckily for us, there are plenty of flower options, that is, if you do not make an absolute point that your hairstyle has a specific flower, it is easy to choose one that besides being beautiful meets your needs in relation to the time of the party / durability of flowers.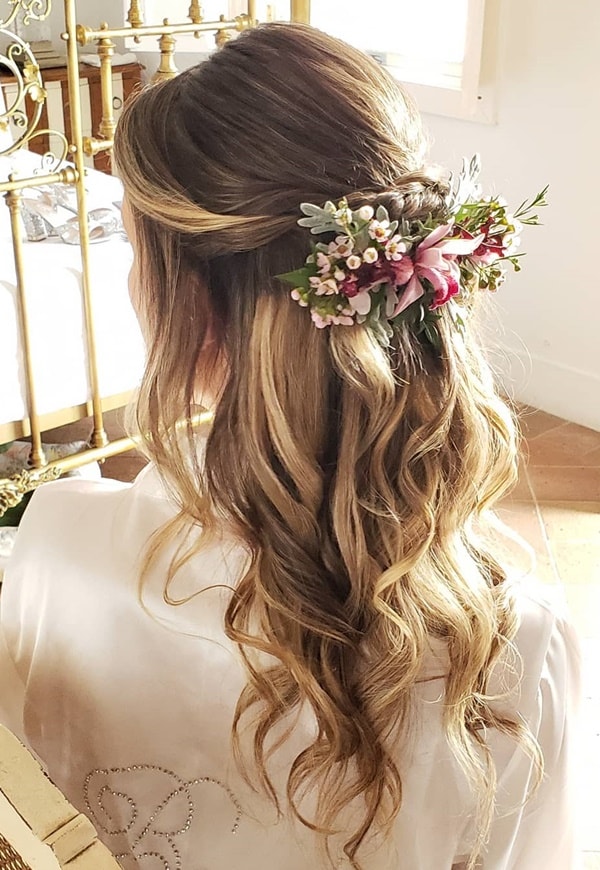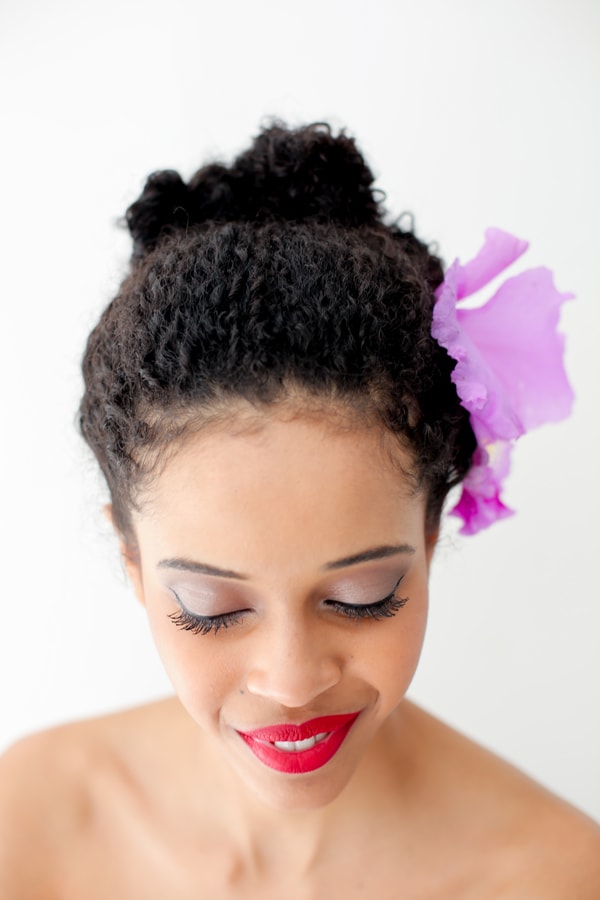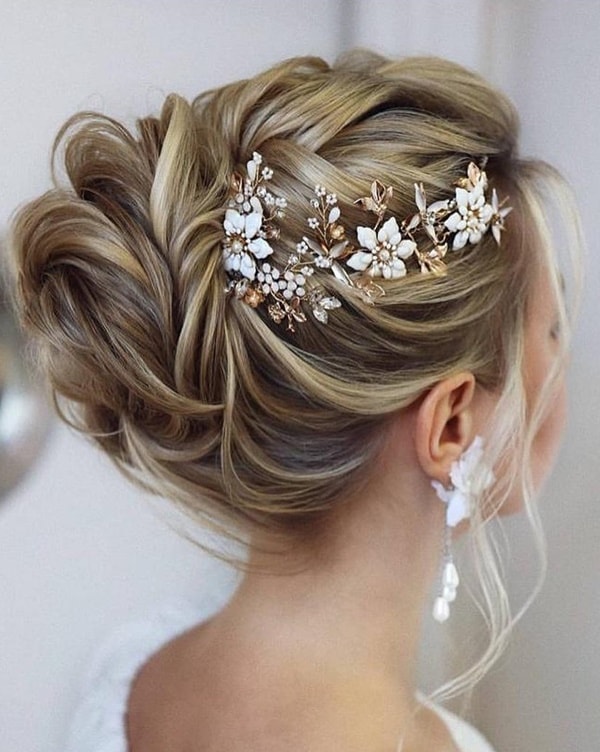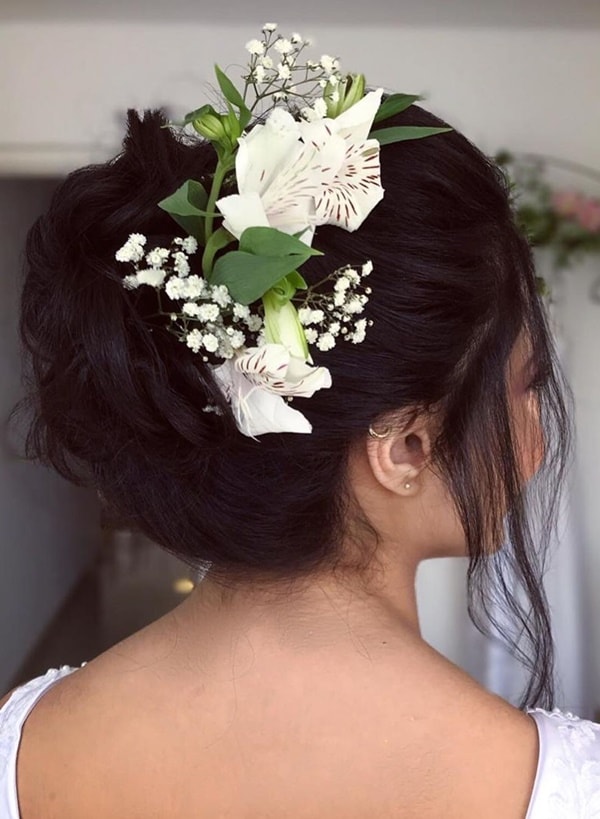 Hairstyles with permanent flowers
If for some reason you will not be able to wear a hairstyle with natural flowers at your wedding, you also have the option of wearing hairstyles with permanent flowers (some you can't even know is not natural) or flower accessories.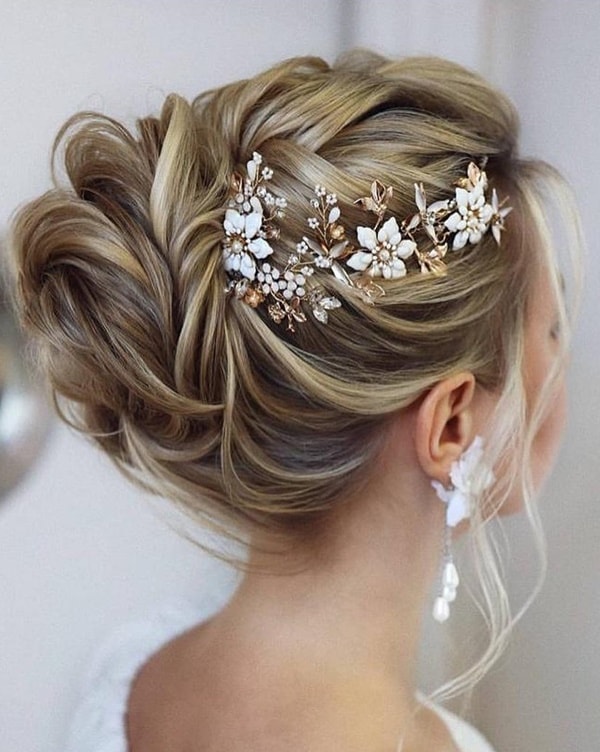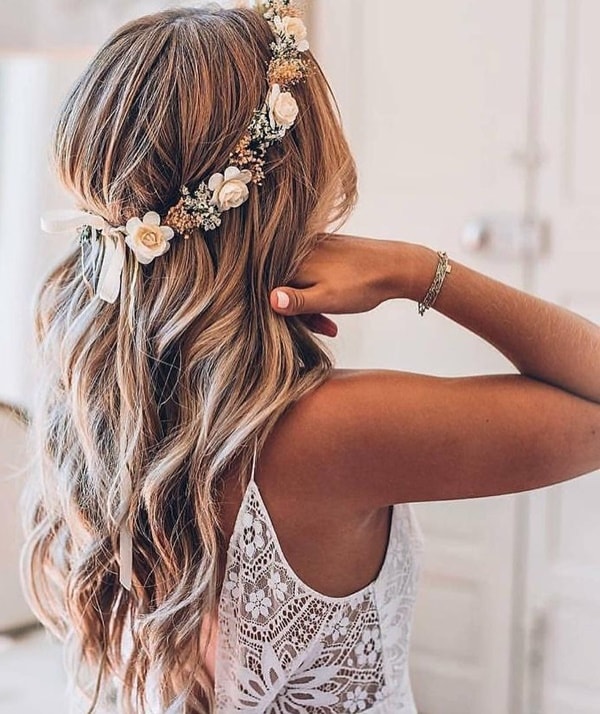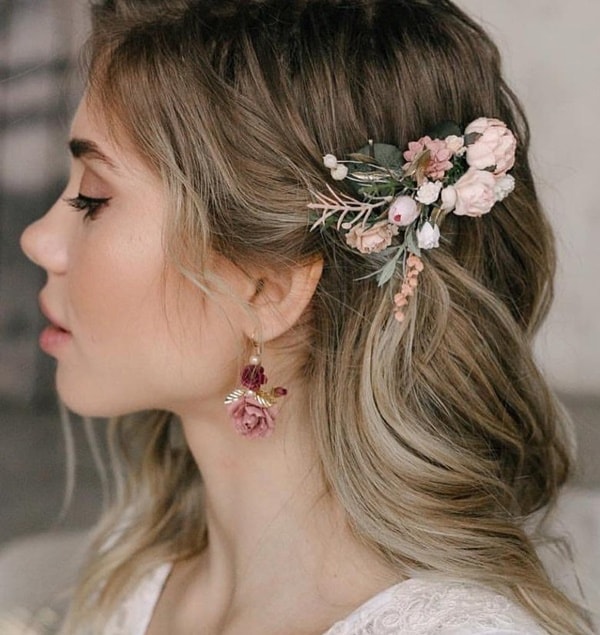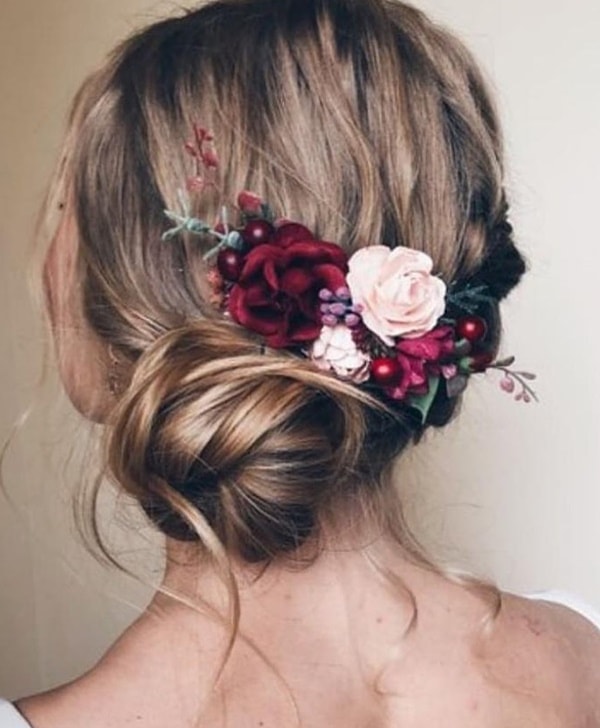 While I don't update the post with more ideas for hairstyles with flowers for brides take a look at this post with hairstyles with accessories. There are buns, braids, side hairstyles… countless options are only for brides but also for bridesmaids and graduates!