Judging by the feed of the hottest hairdressers today, party hairstyles with accessories are on the rise for weddings and graduations. I always follow their social networks, where they post pictures of hairstyles executed on clients and on courses they teach and for some time now everyone started posting photos of party hairstyles with accessories. They are buns, braids and semi fastened always with the discreet and often romantic charm of tiaras, hairpins and barrettes.
As I know that you like to be updated with the news and with everything that is in trend I decided to make a post showing some of these hairstyles.
Party hairstyles with accessories for bridesmaids and graduates
There is no rule, but in the case of bridesmaids, the best option is colored accessories so that they do not look like a bride's hairstyle. This is the "safe" way when choosing the accessory to use with the party hairstyle. But of course, each case is different and depending on the accessory and the chosen hairstyle, you can use barrettes or tiaras with pearls and even conches, the latter is even charming for bridesmaids on the beach.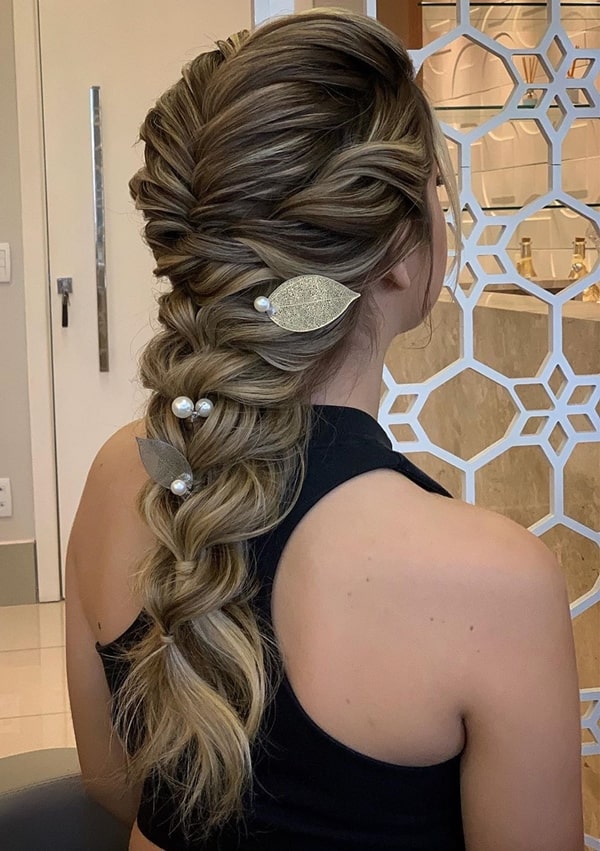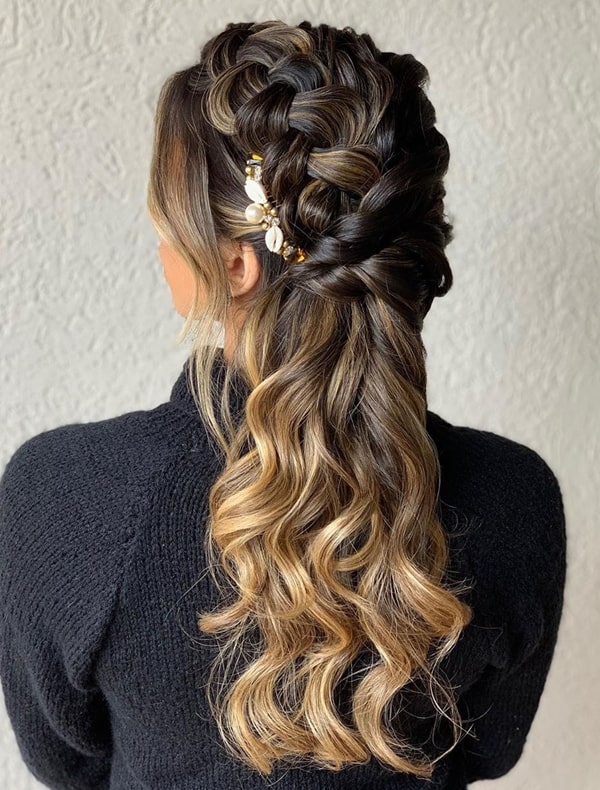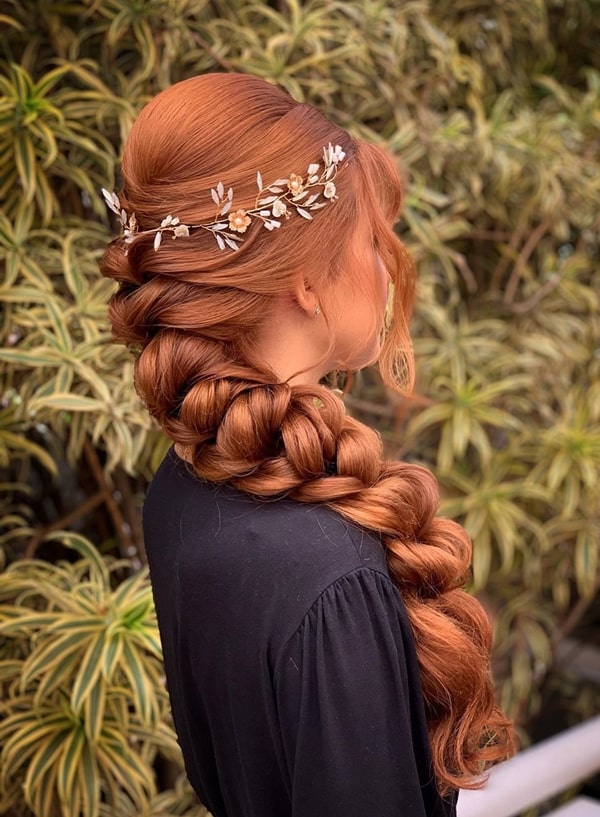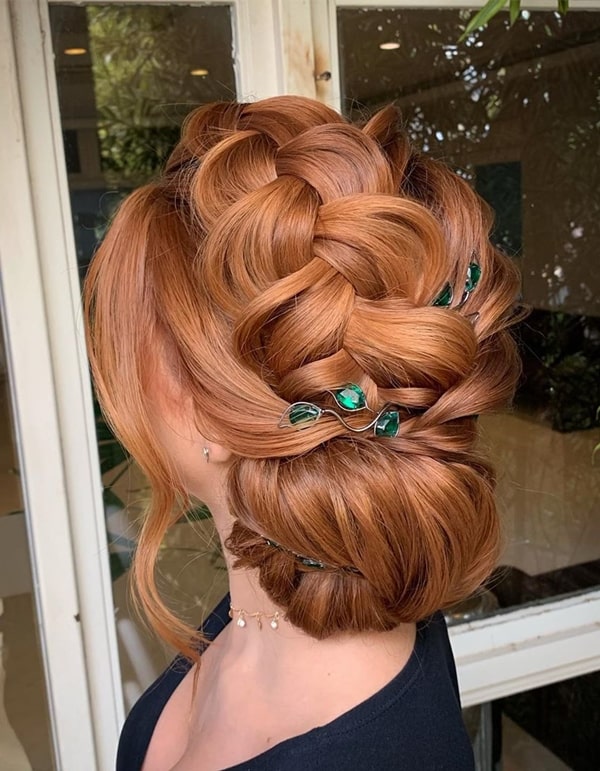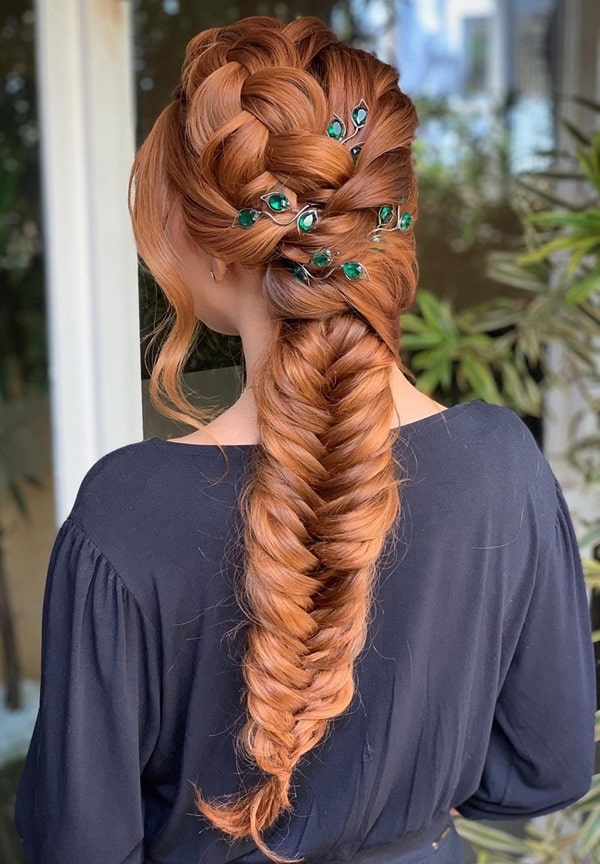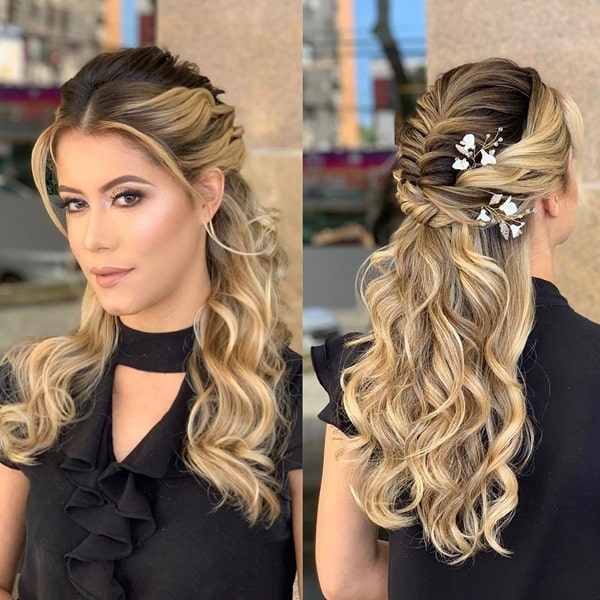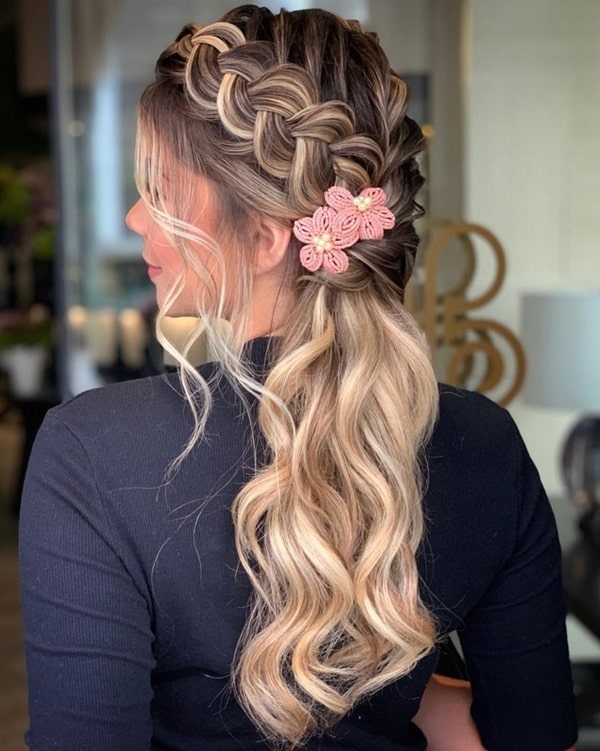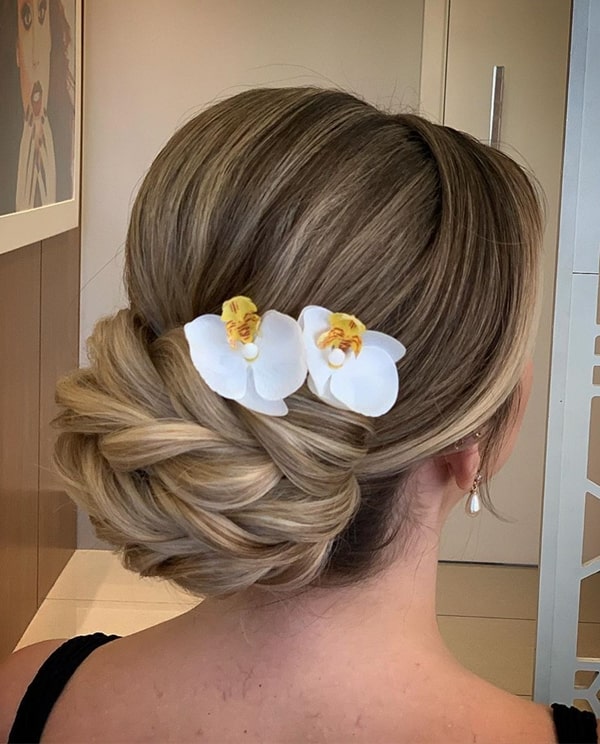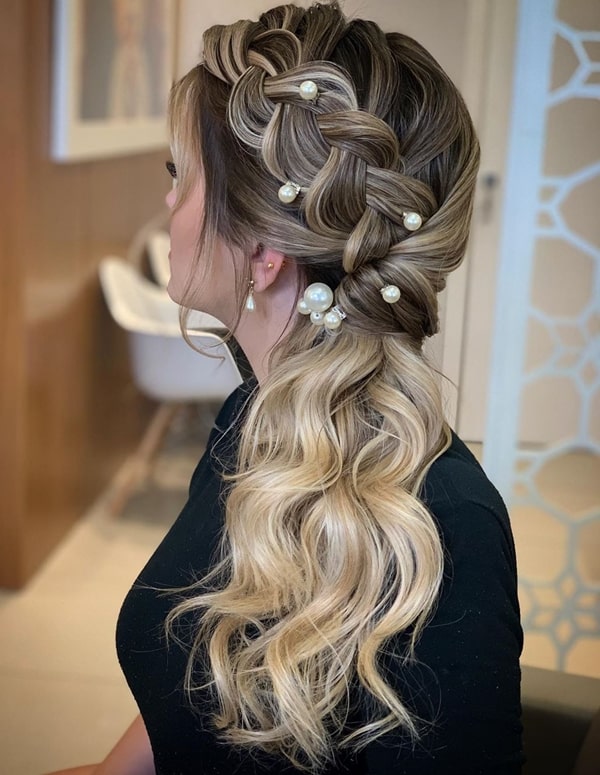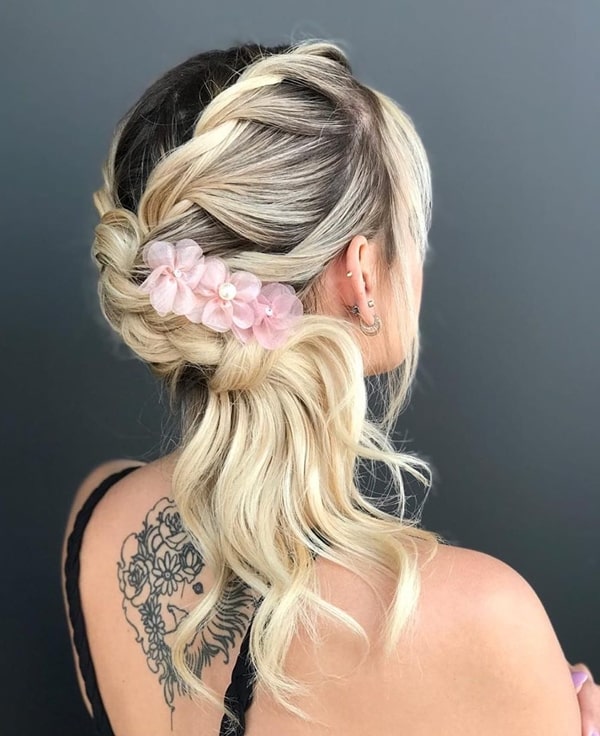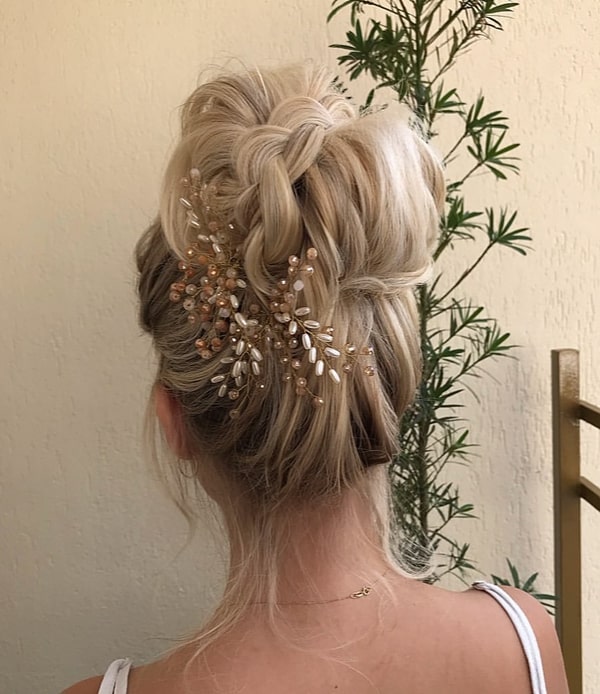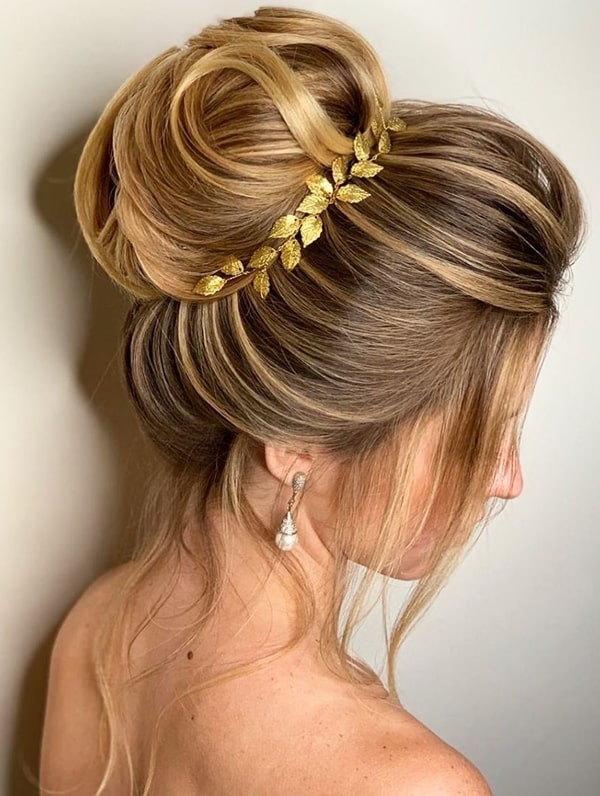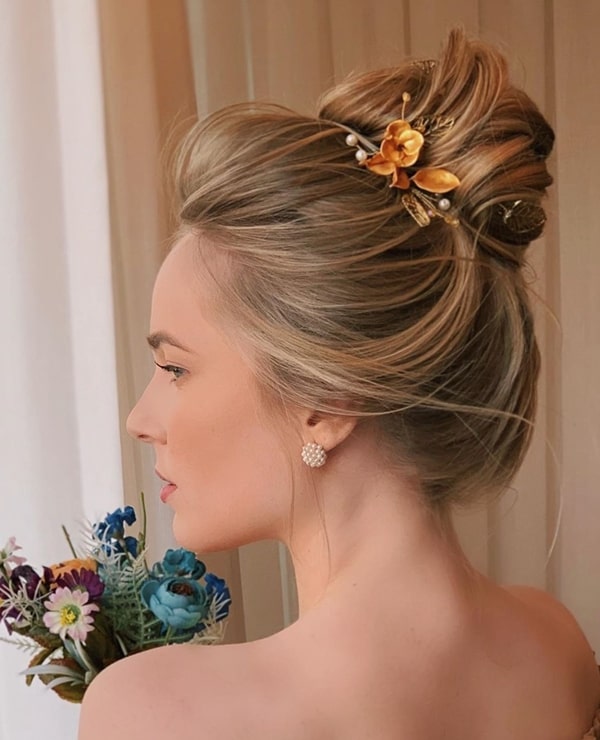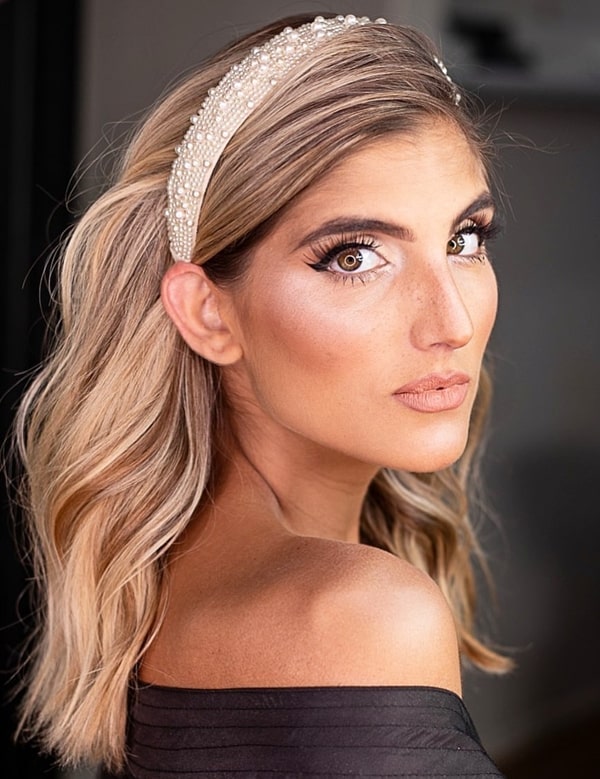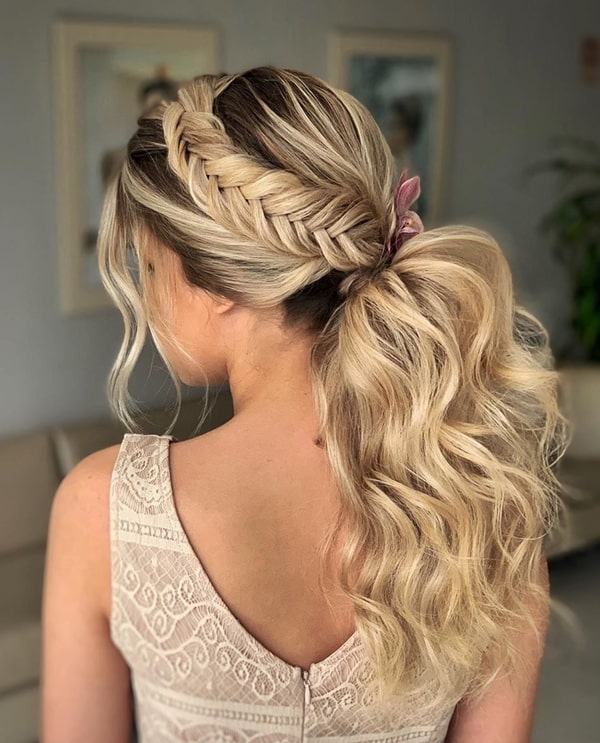 Clips and barrettes can save when the hair is shorter.