Rafa Kalimann rocks when it comes to partying. Anyone who accompanies her on social networks already knows that the influencer and participant of the BBB has a super good taste and always fancies at weddings and parties that ask for gala dresses. The result is a lot of good inspiration for bridesmaids, guests and graduates.
I have already posted several times on different dresses worn by Rafa Kalimann but now I decided to make a post only with party dresses used by her. Whenever she appears with a long model I run here and update the post for us ;-).
Anyone who likes to be inspired by the influencers 'style can follow Thássia Naves' party dresses here, Layla Monteiro's dresses here and if you are really interested in Rafa you can take a look at this post where I showed her the wedding dress she used and those of your bridesmaids.
Rafa Kalimann: selection of party dresses
01- In the pink bridesmaid mission of the Fátima Scofield dress.
02-In a navy blue dress from Trinitá.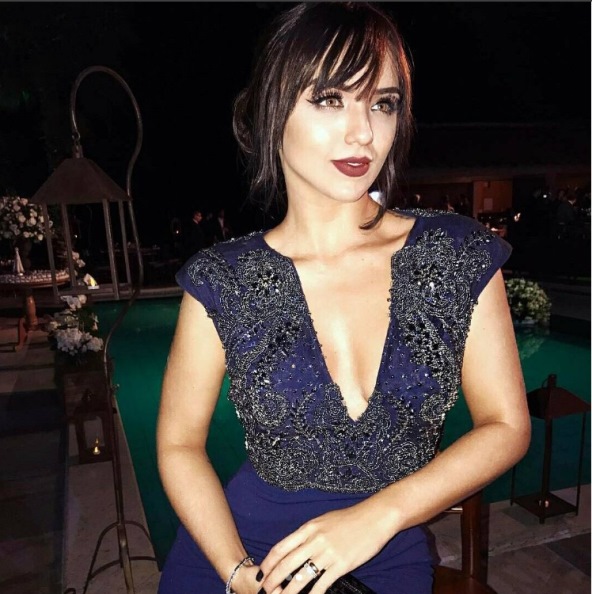 03- In a pink dress with 3D embroidery. The dress is from Dress4You, contact no 17 99756-4787.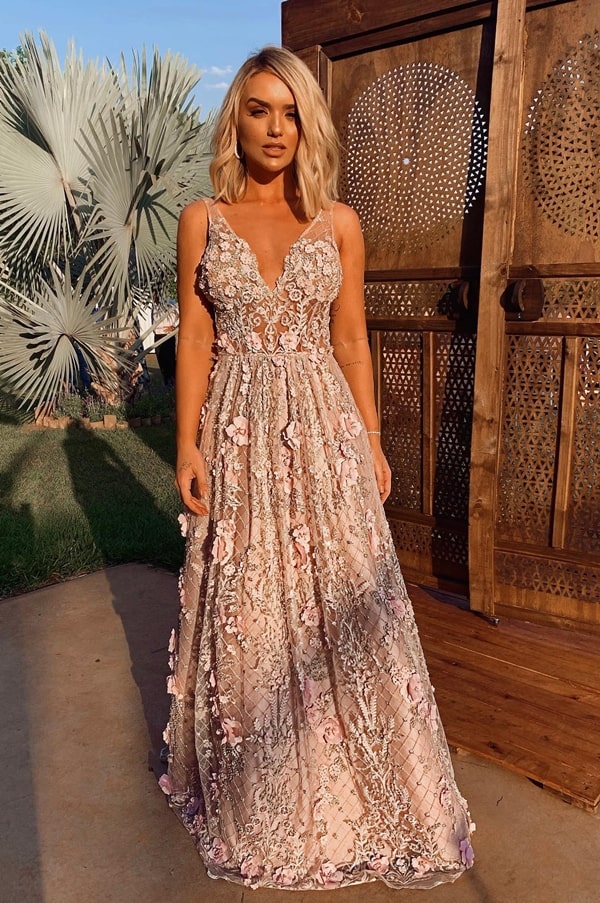 04- Gorgeous tiffany dress with long sleeve and slit. The dress is Honoria, contact at (34) 3222-1003.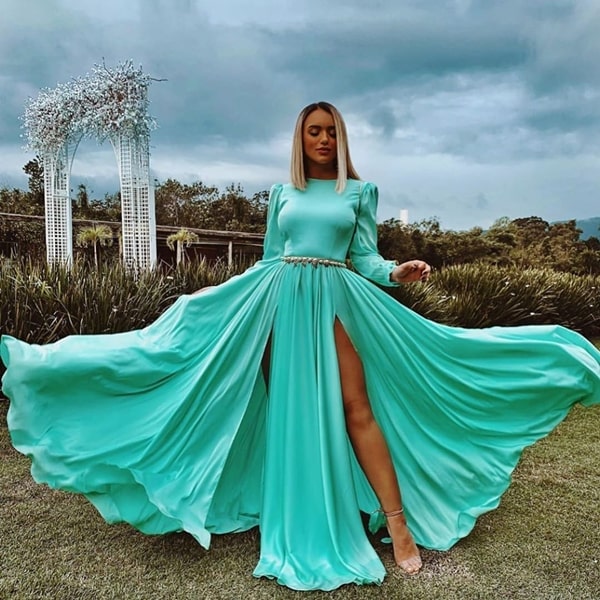 05- Here the choice was a mint green guipir lace dress from Honoria. Perfect for daytime wedding!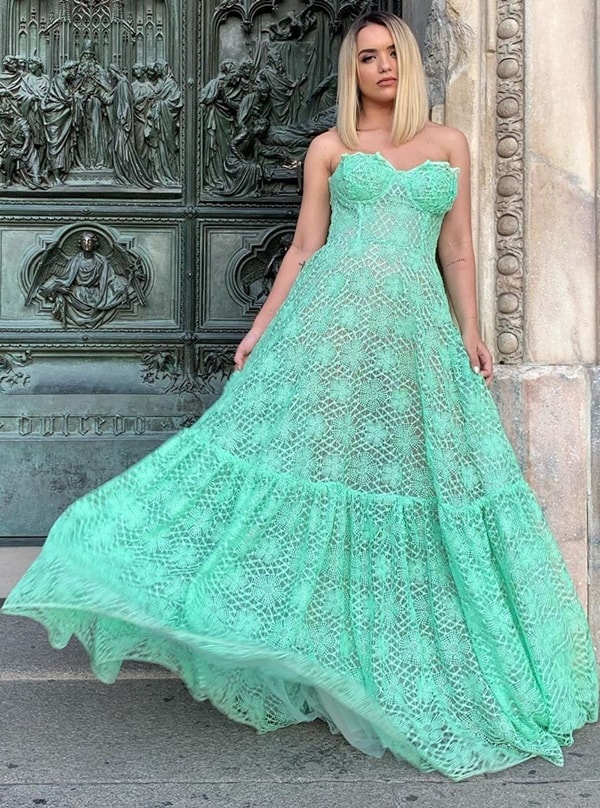 06- Long red with embroidery made by Atelier Dina Barcelos.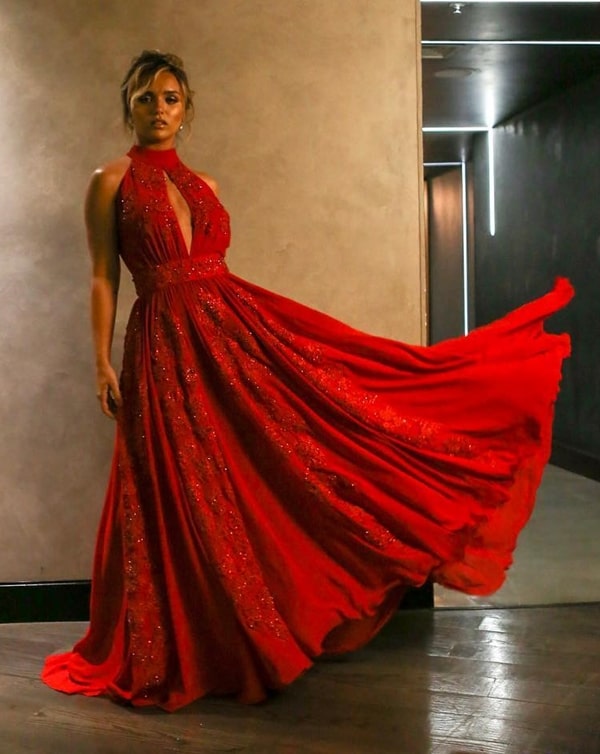 07- At Carlinhos Maia's wedding, Rafa Kalimann's choice was also a dress from the 1930 Honoria (the contact there is at (34) 99673-1003), this time in a fuchsia tone. For those who do not remember the wedding was last year and she already anticipated a trend that pumped earlier this year, silk dresses with this style sweater (slip dress).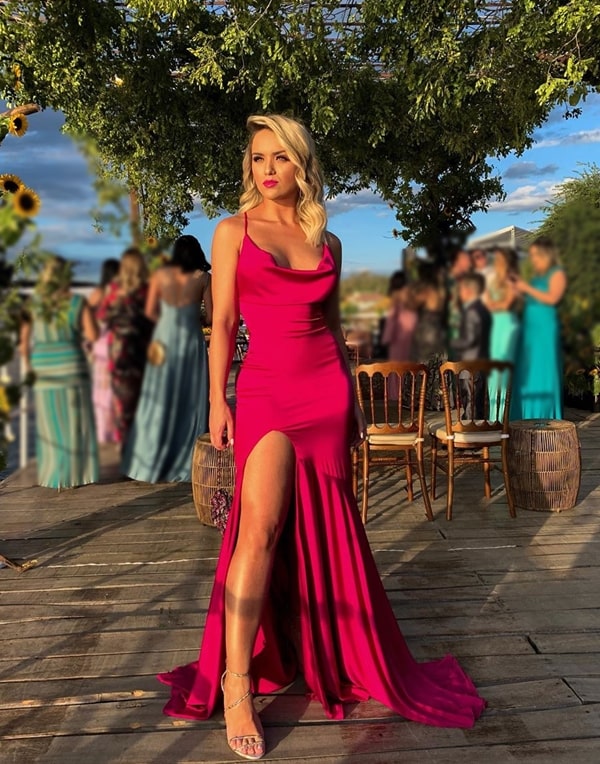 08- This dress I believe she didn´t use in any event but as the dress is beautiful and matches a lot with these new times of mini wedding I thought it was worth the inspiration. Dot Clotching dress (available in multi-brand stores all over the country).